Hello everyone! This update is about the Haegemonia Level List Editor source and MU4.
Haegemonia Level List Editor Source
The source code of the Haegemonia Level List Editor has been released! I've released this, so others can build on it, and improve it. The level list editor was made, in order to easily manage lists of levels for Haegemonia TSH. It should hardly require modifications, to make it work under Legions of Iron.
Even if you can't program, you'll still find use in this download. The executable is included in the /bin/debug folder. This allows you to download it, without having to download the entire levels folder.
The license terms are quite simple:
Non-commercial use and sharing is always allowed, as long if you give credit to the previous authors of the version you use, or the version on which it is built.
Commercial use of the source code, even when improved and built on, is not allowed. If you want to make commercial use of it, you need to contact the original author (me) for a license.
If you've edited the source code, you may put your name on another line in the license.txt in order to get credit for your work.
The license.txt should always be included with the source code and the compiled application.
I hope the community will enjoy this little piece of code, and use it to make their lives more easy :)
Major Update 4 Progress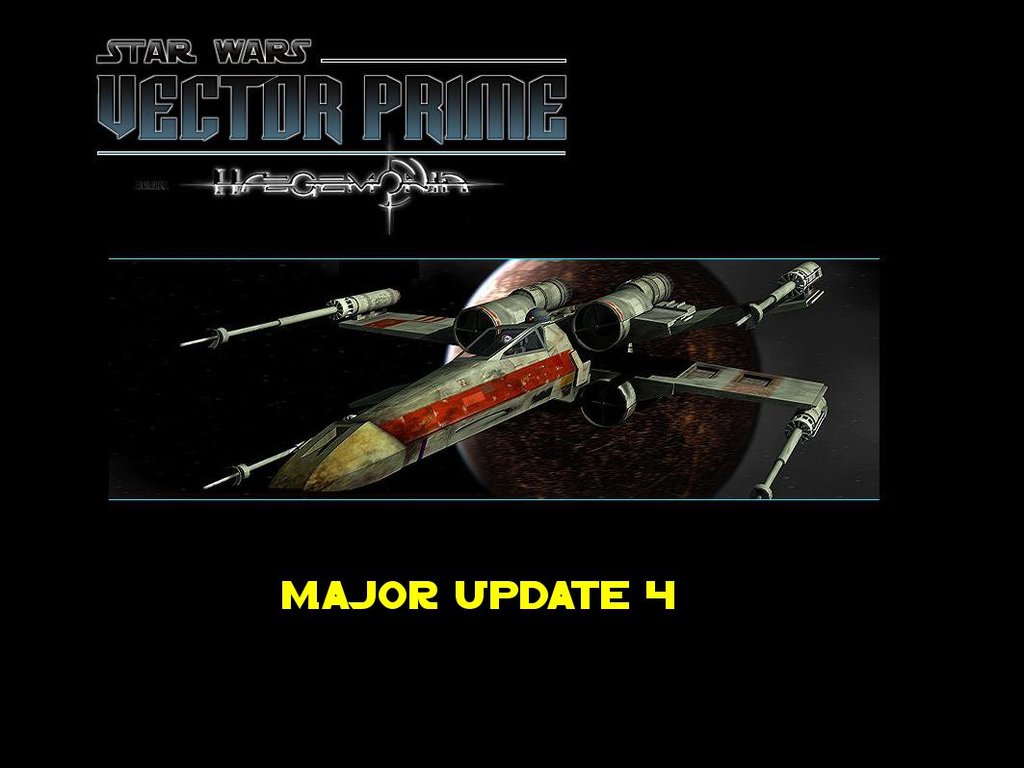 I'm now going to discuss the progress on Major Update 4. Major Update 4 will contain many improvements, fan requested additions and some new features. You might have seen this in the screenshots and video galleries. Major Update 4 has been delayed by about 7 months by now, mainly due to real life of the developers (university, etc.). In order to compensate this, we're adding extra features.
The reversed terraforming tree will be gone in MU4. Instead, the Empire/Imperial Remnant and the civilians/smugglers/pirates will have the same terraforming trees as the rebels (yes, we finally fullfill one of the most important wishes of the fans). The empire begins with inhospitable planets, but has auto terraforming. This makes them an easy target in the beginning, but later on they become a dangerous foe (more on this later). The civilians will also have an inhospitable starting planet. We're still discussing if we should give them the same starting planet as the rebels, or let them have an extra tax, trade and/or population bonus. This is something which will be revealed once MU4 is released.
Also, the Empire will get a new toy to play with. As earlier discussed, the Empire has a huge disadvantage in the beginning. A good player will be able to cope with this (I can still beat a player playing the rebellion, even if I start with a very inhospitable planet and a bad starting location). This should allow more experienced players to still have a challenge (as the Empire). I told earlier, that the Empire will get very strong, if allowed to develop enough. This is, because the Executor Super Star Destroyer has been implemented into the mod. The Executor has superior firepower and defenses, compared to any other ship. It can take on an entire rebel fleet. There are a few weak points on the ship, and exploiting these will allow you to kill one, without being wiped out totally.
The SSD will not be overpowered though. It is a very expensive ship to build and maintain, and only very advanced imperials can build it. Also, only one of these can be built, so you can't get an entire fleet of them. You can compare the Executor with about 6 to 9 ISDII's (depending on your research levels). But it doesn't require you to build 10 moncals in order to beat it... if you can find its weakness.
There are several other improvements and bugfixes. Some have been requested by fans, and others are a surprise. MU4 will be an update with many features so eagerly wanted by fans. Development of MU4 will go on for several more weeks, since we've got a list of bugs to kill with our turbolasers. After MU4, we will mainly do bugfixes, and add fan-requested features. In order to discuss these, we've opened up forums here on ModDB (just click the forum link on this profile, next to the image gallery in the navigation bar). These forums can also be used for matchmaking and discussing tactics.
If you've got any questions or comments, feel free to post them on the forums or here at this news article.
That's it for this time! Expect MU4 soon!
-- Dirtbag007
PS: I've forwarded the sound system crash fix towards GOG. They might be able to fix this soon!