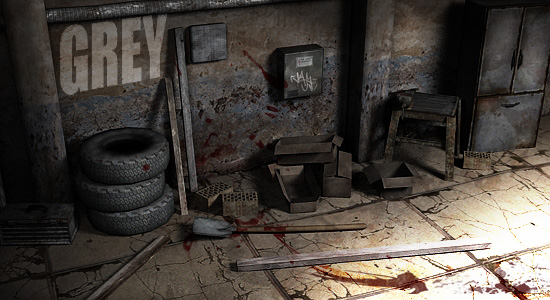 We are pleased to announce to you all that Grey has been officially released! Get it now under "Downloads" on Moddb.
We hope you enjoy Grey as much as we have making it. Don't forget to explore everywhere and enjoy the horror that awaits you in Grey's life.

(Update 8/25/12: Grey v1.1 has been released. It fixes some balancing issues as well as some bugs. It is also in exe format so those who are having trouble using a rar, this exe should help.)
-Important-
HL2:EP2 and HL2 are required to run Grey properly. Without both installed you will have missing textures and models.
Want to discuss Grey? Having technical problems? Want to promote your stream of it? Join us on our forums over at www.grey-mod.com
Deppresick Team