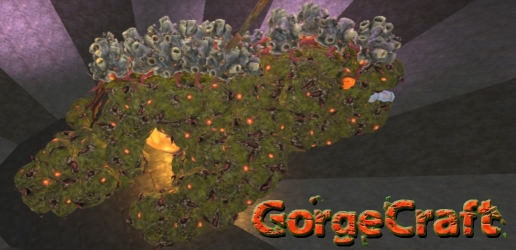 I am so excited to be announce the official release of GorgeCraft. It is 2 years today since the very first prototype build was released on here, and it has been a wonderful experience developing the mod. There have been many changes of direction and some inspiring mistakes, which have made the journey so thoroughly fascinating and enjoyable.
To get the mod, you need to own Natural Selection 2. Once you have that, you can download the files automatically by subscribing to the mod at the steam workshop here.
There is a basic GorgeCraft Guide on the steam workshop as well for new players. It does assume you have some knowledge of playing Natural Selection 2, and how to use the gorge to build things.
Have fun playing GorgeCraft, and remember to submit any of your artistic creations for sharing to the world.