Hi, guys, we were quiet during the last week, but the work hasen't been stoped. I'm close to a great breakthrough about the jedi, but we will announce it when we have something ready :)
In that time, I'm happy to present you the next clone unit - the 104th Clone Battalion. In the mod it will be represented by 2 units - a full company (107 CT, 8 RL, 8 Z6, 4 Medics, 12 CT Sergeants, 4 CT Lieutenant and 1 CT Commander, in total - 144 units) with three additional detachments - 2 sniper teams (2 snipers and 2 sniper spoters. in total - 4 units), 1 Jetpack squad (8 Jetpack CT and 1 Jetpack Sergeant CT, in total - 9 units)) and 1 Reconnaisence squad (4 ARF CT,1 ARF Sergeant CT and 4 AT-RT, in total - 9 units). That means a total of 166 individual inits to command, led by commander Wolffe. The second unit will be the Wolfpack, a platoon of clone Jet troopers with 3 custom clones.
The Company
All troopers:
- On most planets: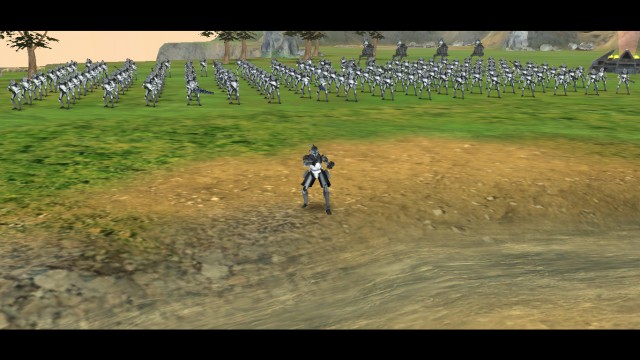 - Cold planets: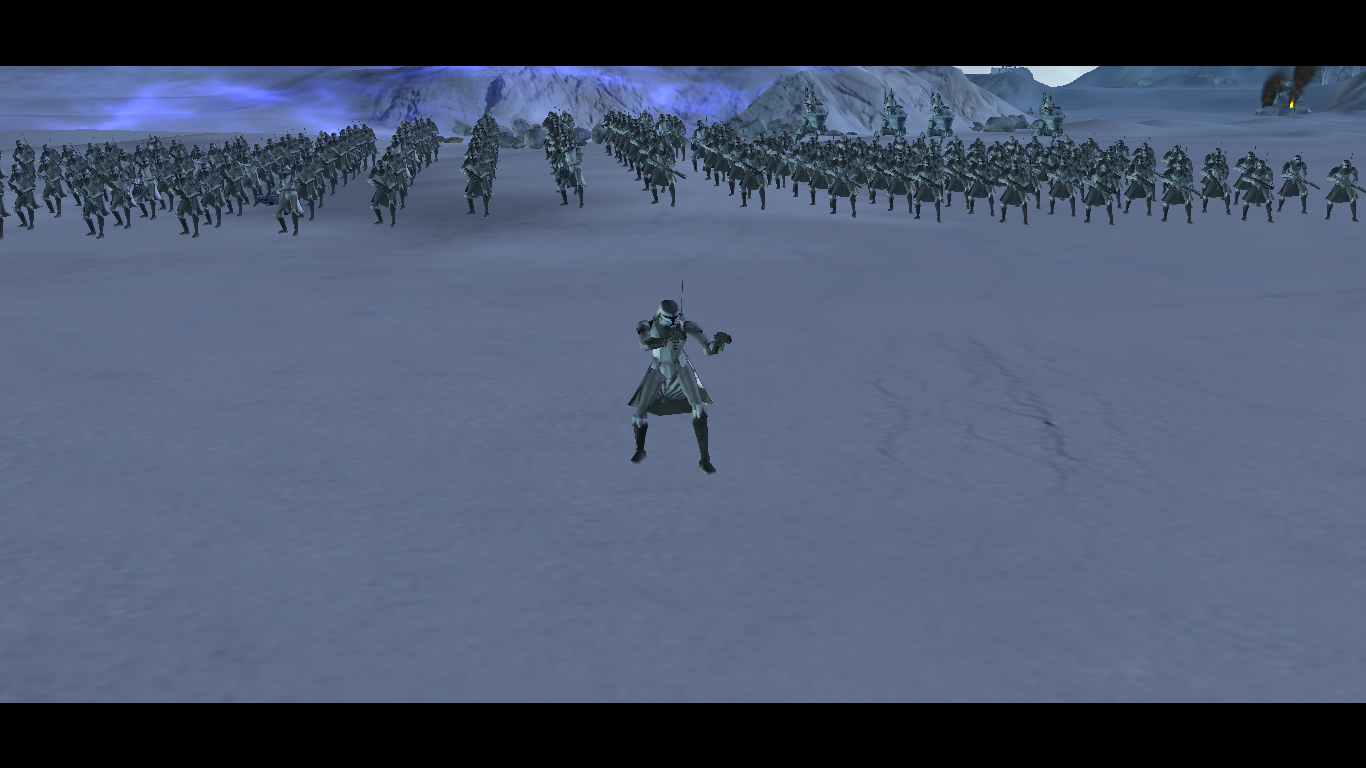 Regular troopers:
From left to right: DC15s trooper, DC15A trooper, DC15s with backpack, Medic, Z6, Rocket Launcher, Sergeant and Lieutenant
The commanding officer: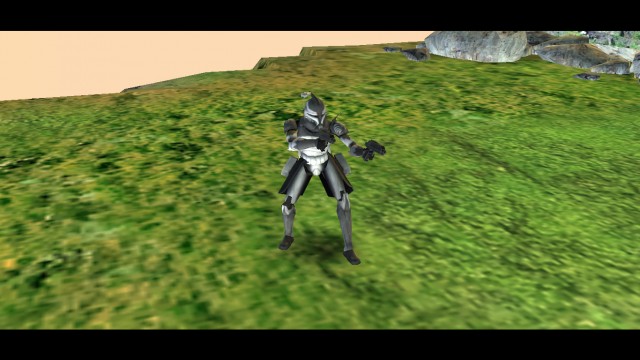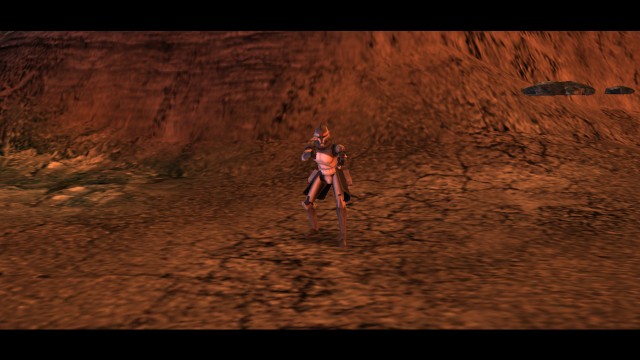 The Wolfpack
A full platoon, let by lieutenant:
They have three custom clones as minor heroes- Boost, Comet and sergeant Sinker: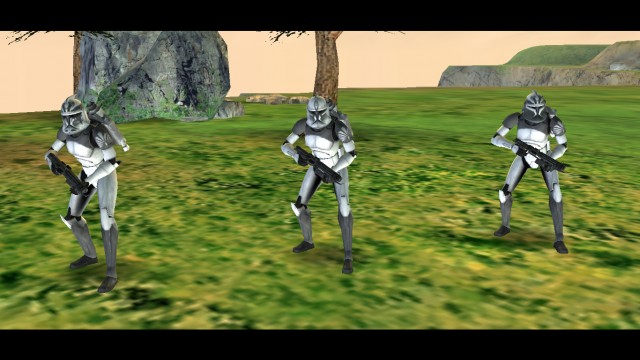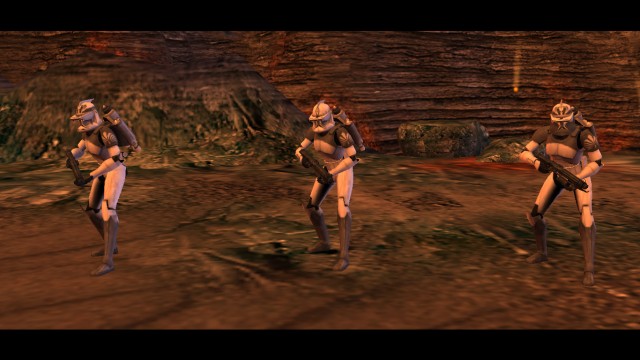 Other unique feature for the Wolfpack will be their custom transport: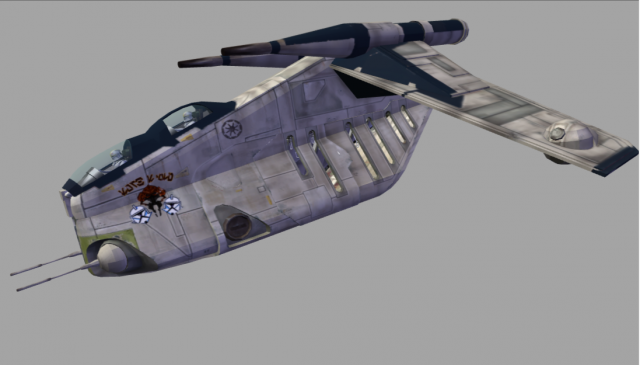 And last, but not least, only 3 days remain until the end of MOTY 2018, we are already in the top 100 thanks to you, but please support us again

Vote here for us or from the link on the main mod page. Your voice is really important to us!
Ok, that is for the 104th Battalion, we are expecting your comments and feedback as usual :)