Greetings citizens of Sol and surrounding
systems.
During January of this star calendar it was unanimously
decided by the Mod Staff that the prior models
we had been using were too full of errors and could
be recreated with better quality.
To this end, a substantial portion of the Mod has restarted
over from scratch - this being the total recreation
and visual updating of all 3D models. Eventually
all textures/effects will be recreated as well.
Ultimately, this will provide a better in-game
experience for everyone
So far we do have some progress in the form of "new" ships:
Dart -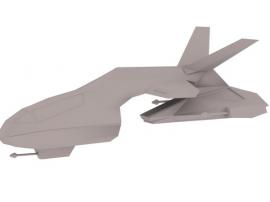 Cassitor Drone -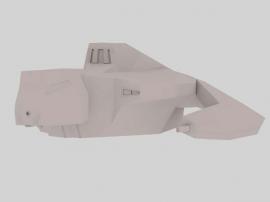 Attack Drone -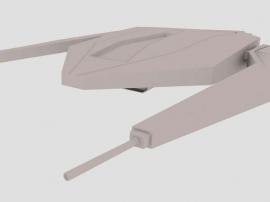 A Mako is also in the hanger and being prepared for display.
Last but certainly not least, we'd also like to welcome
Baxslash, Mossman, and Dev as new additions to the Staff.
Stay tuned to the Fringe - more information forthcoming.