Hello, pilots!

This mod about hidden or not so useful features for the Freelancer game.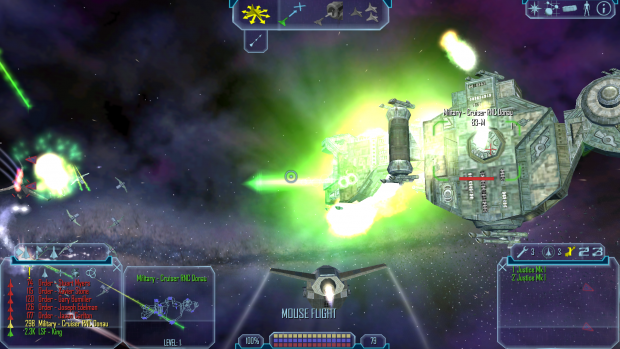 Target status window
This window already exist in Freelancer. But was very not useful. Now this window is opened everytime and you everytime can make subtarget selections on target ship.

Weapon groups
Weapon groups exist in Freelancer too, but can be used only via keyboard controls. Now you can manage your weapon group with visual buttons.
Have more questions? Watch the trailer!
Want for this mod? Go to download section and get it right now!

IMPORTANT! This mod have problem with compatibility!

Best compatible - Freelancer without custom ships and stations.