New(old) Stuff for the Red Army:
Soviet Forces get some old T-28 variants in FHSW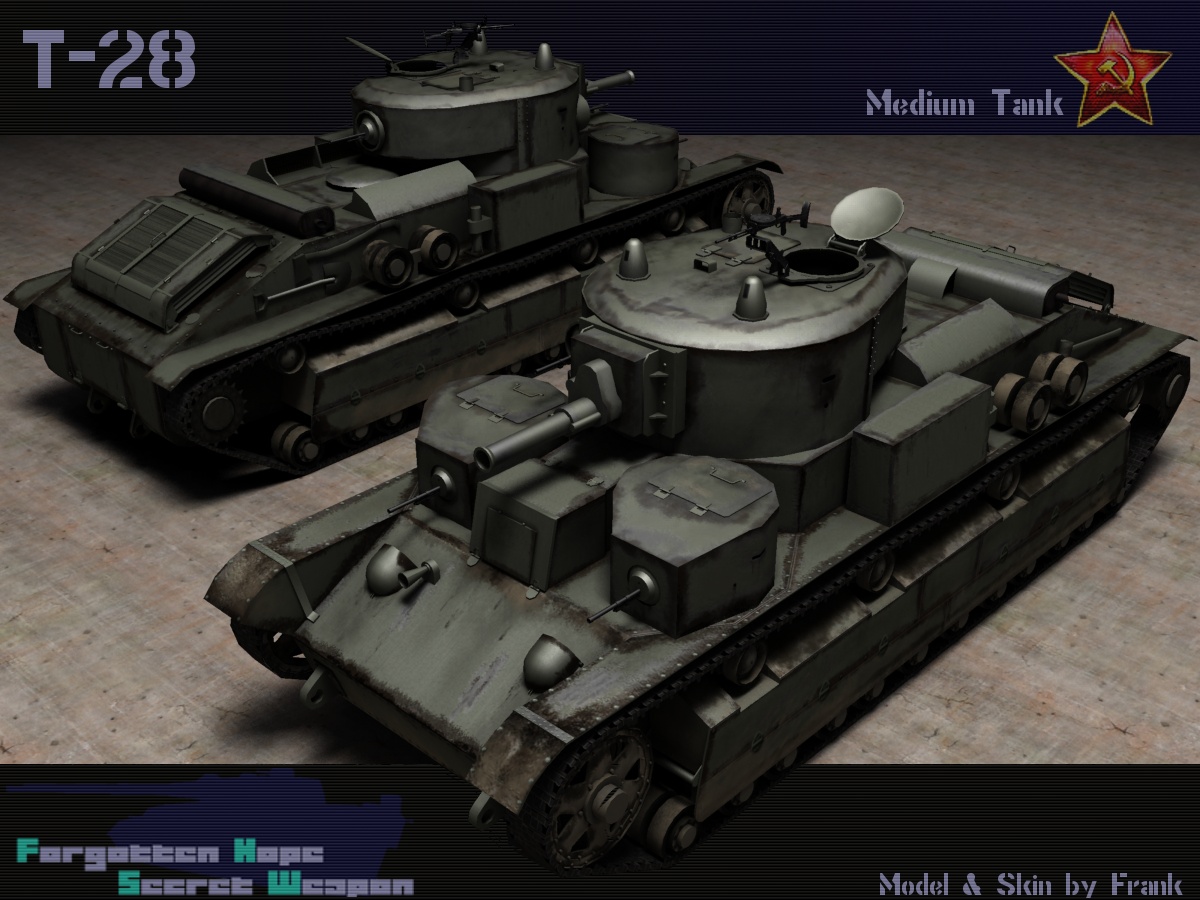 While revolutionary in 1931(the year the prototype was completed) and 1932 (start of the production)
as it was one of the first medium tanks of the world and the flagship of the soviet tank divisions, it became rapidly outdated by outbreak of the war. Facing first heavy losses in the Finnish-Winter war.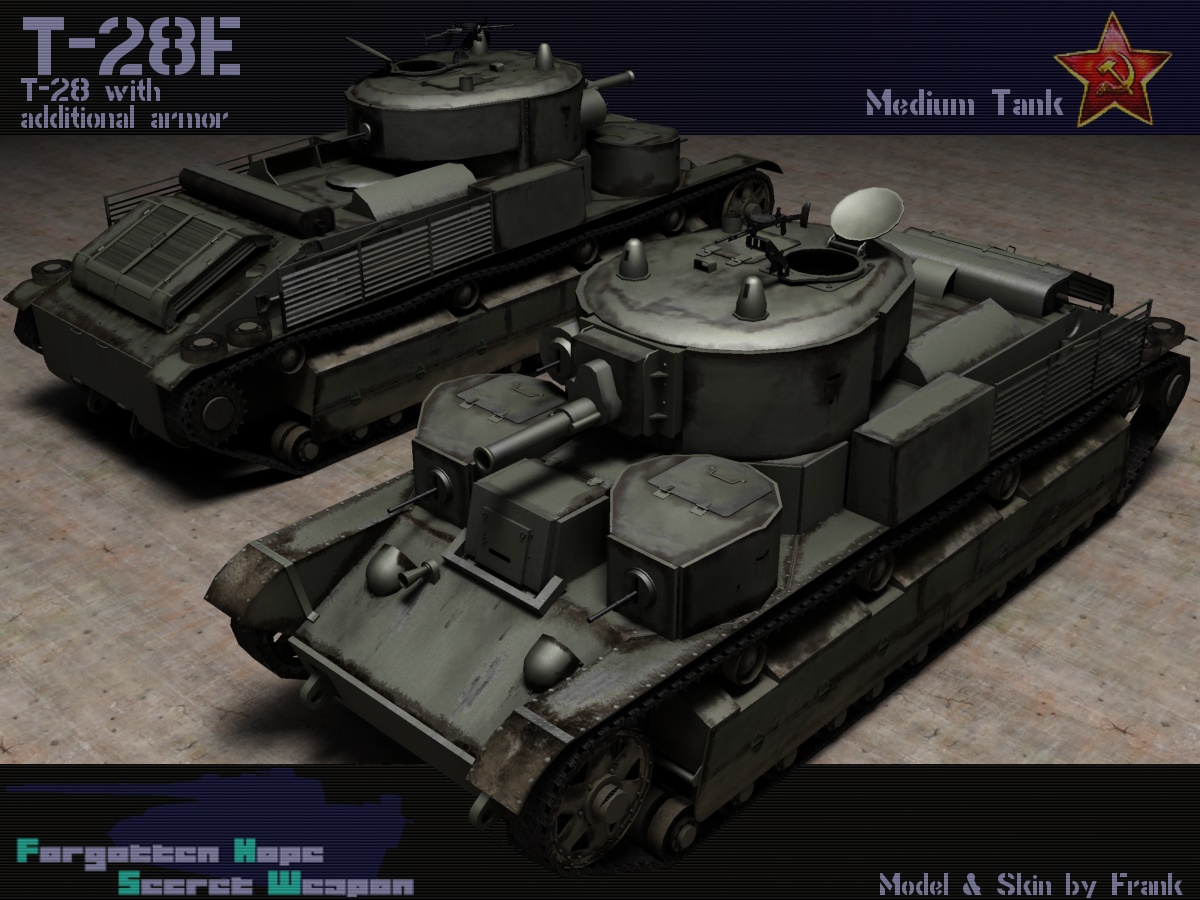 The war against finnland showed that the T-28 armor was inadequate. So the soviets began to increase the armor of the T-28 which resulted in the T-28E. The thickness changed from 50mm front to 80mm and to 40mm on side and rear.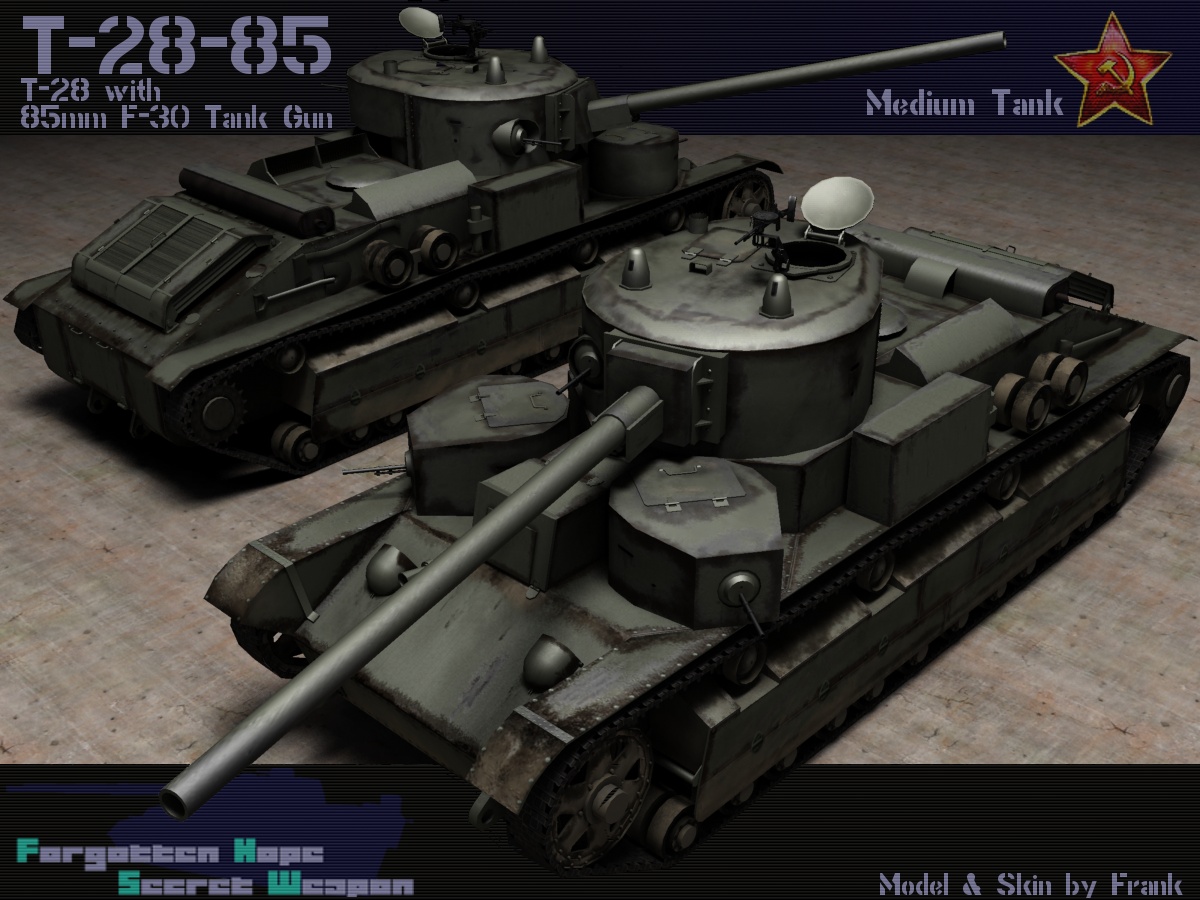 Because of the huge dimensions of the tank there were many attempts to fit in a larger gun.
One of the guns is the powerfull 85mm F-30 gun naming the equiped tank T-28/8. This gun is already present in FHSW namely in the KV-2/85. In FHSW will also appear a variant with improved armor -the T-28E/85.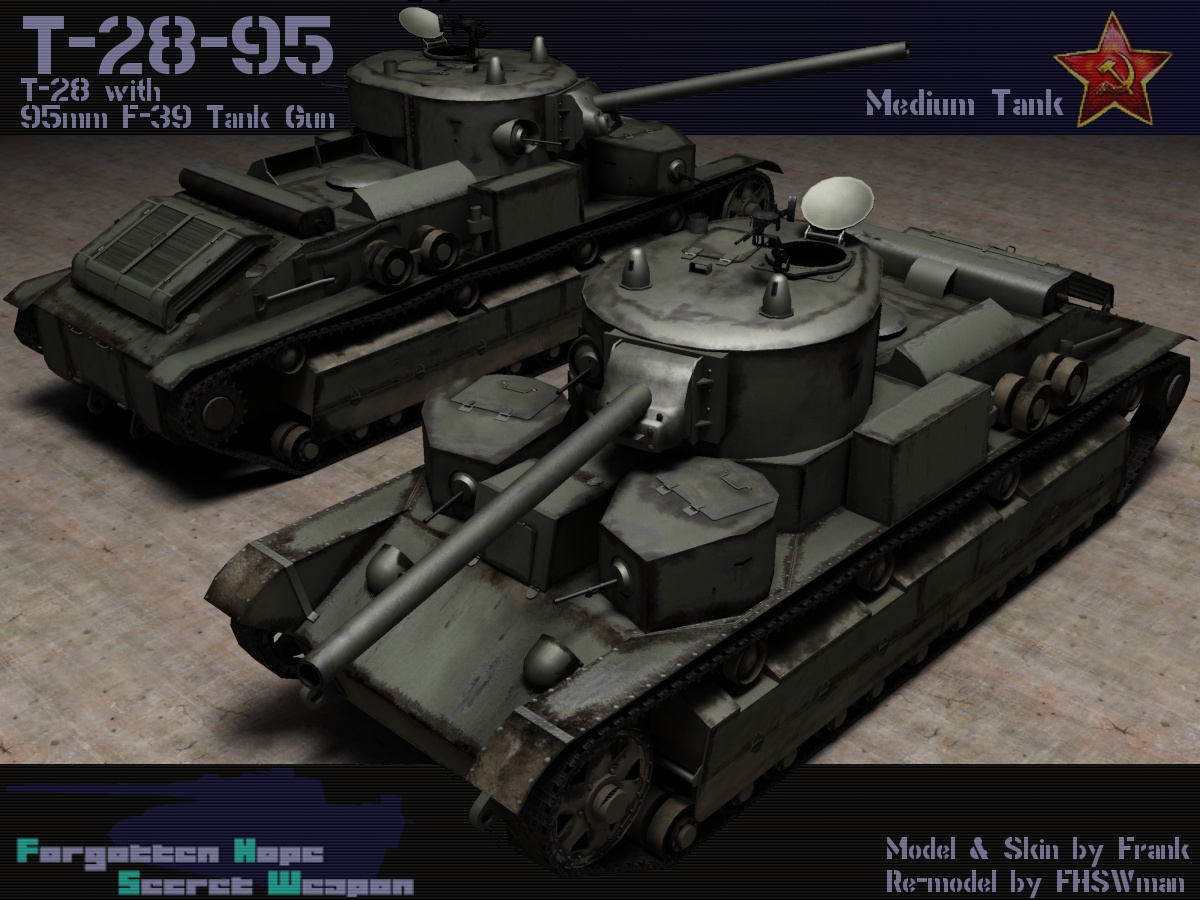 Another attempt was to equip the T-28 with the 95mm F-39 gun.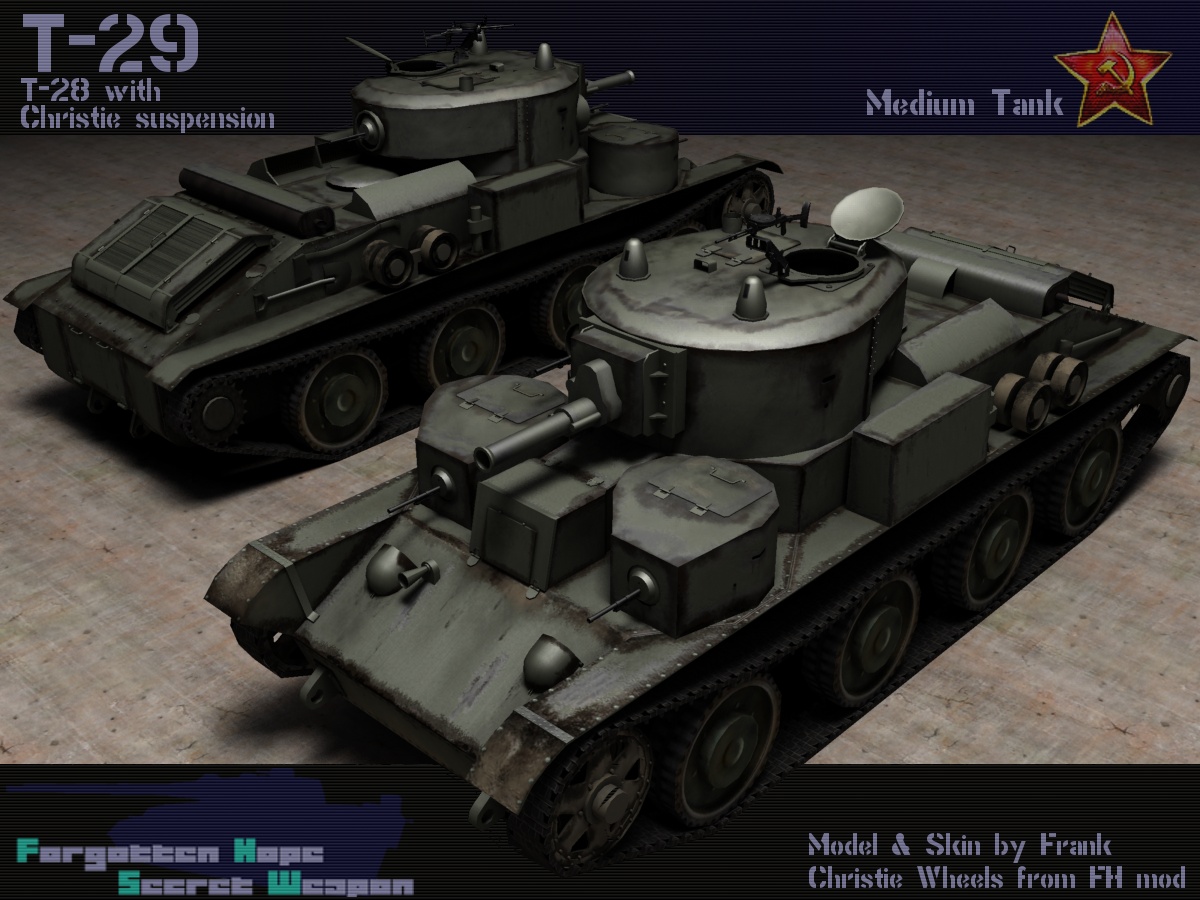 The T-29, a modernized T-28 with Christie Suspension known from the BT-series only remained a prototype. In FHSW the T-29 will also appear with the F-30 and F-39 gun as T-29/85 and T29/95.
The FHSW Europe Community will host an eventweekend with Eastfront 1944/45 maps.
Don't miss it when you always wanted to play on a full FHSW server.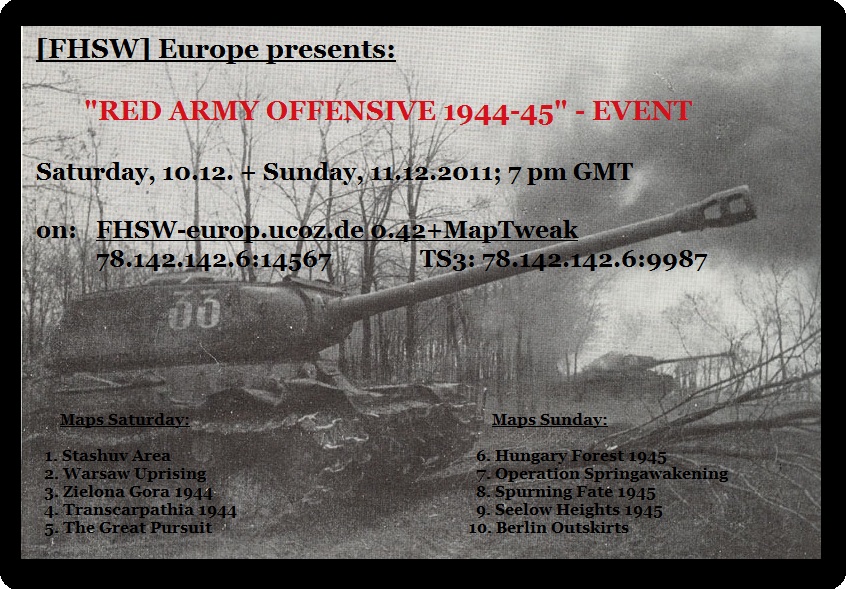 All you need is a installed FHSW 0.42 with Maptweakpack 11/11 (Patch 0.42.1111)