Hello and welcome back to another Forgotten Hope 2 update.
Today we are proud to finally be able to release Forgotten Hope 2.46!
Below you will be able to find a link to download the FH2 Launcher, as well as the password for the pre-release files.
For those of you who are using the installers, all you have to do is run them and follow the instructions. You will be asked if you want to overwrite your current 2.45 installation or not.
Note
Before installing Forgotten Hope 2, make sure your Battlefield 2 installation is up to date. FH2.46 requires Battlefield 2 patch 1.5.
Some of the change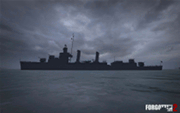 s in version 2.46
2 - New maps:
5 - New vehicles:
2 - New stationary weapons:
3 - New weapons:

Many further changes, including: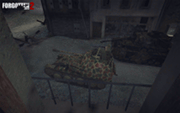 - All tanks updated to the simplified projectile collision system
- New Communication Rose
- Changes to Artillery Spotting
- Many changes to existing maps
To see the full list of changes to existing maps, you can find posts by Gavrant in the Feedback Section of the forums.
FH2 Launcher
Our new FH2 Launcher is now the regular way to install, update and play Forgotten Hope 2. Simply install the FH2 Launcher into your Battlefield 2 folder. It will start the installation or update your existing build to the latest version.

FH2 Launcher Setup
FH2.46 Full Installer

Forgotten Hope 2.46 Full (Password)
Torrent by WarumDarum.de


Forgotten Hope 2.46 (1 of 2) by FH team


Forgotten Hope 2.46 (2 of 2) by FH team
Password
The Password for the FH2.46 pre release installers is:
20_Forgotten_Hope_ToRRent_14


FH 2.46 Server Files
FH2.4 server files for administrators. You don't need to download this, unless you plan on running a FH2 server.
For Server Admins Only
---
If you have missed any previous updates this week, you can find links to them here:
On a final note, we hope you enjoy the new patch and have some great times while playing with the new content. Also, be sure to drop by our public forums and voice your opinions on the new version. If you have any questions about the torrent, the installer, or Forgotten Hope 2.46 in general, you can always join us on our IRC channel, Teamspeak 3 server (IP: 85.25.95.195:4128) or our public forums and will we do our best to help you out. Thank you, and see you on the battlefield!
You can also rate & reveiw and give your thoughts!
Donate
Flüstertüte of WarumDarum.de has supported the Forgotten Hope team since the very beginning, generously hosting our files and website, as well as many other mods in the Battlefield community, at no cost. If you like our mod and want to give us a little present, please consider donating
---
Our winner for this week's screenshot competition is 15Roughbeak15. You can view the winning submission here.
We are now accepting entries for the week of April 14th. If you think you have the best FH2 screenshot, post them here.
---
That's all for today, but be sure to come back soon for another update. Until then, feel free to visit our IRC channel, our public forums, and/or our Twitter and Facebook pages to discuss this update and other news.