Battle the weeks away with these top community rated Battlefield 2 modifications!
If you don't already own BF2, You can get the full pack on steam.
Check out what the community have been saying and try them out for yourself!
Rated: 95%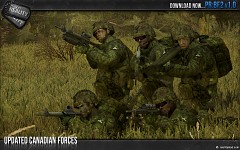 Project Reality


A realistic combat environment for the gaming community. PR adjusts various game play elements including physics, visual effects and overall game play formats. Along with how the game handles, British, Insurgent, IDF forces, Canadian, and Russian factions are included, plus a number of community assisted factions are currently in the works.
mikeros says:
"The BF2 engine on its edge... the BF2 gameplay reformed and finally promotes real teamwork. If you search for challenges in tactics and adrenaline boosted firefights this is the FPS game you search.
For me it worths to buy BF2 (if you haven't yet) just to experience this mod. Read More..."
Rated: 94%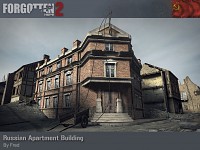 Forgotten Hope 2


An award-winning World War II modification for Battlefield 2TM and is based on the original Forgotten Hope, a modification for Battlefield 1942TM, one of the most popular multiplayer games ever. Battlefield 1942TM featured land, sea and air combat in a way never before seen. It was the goal of the development team to maximize the game experience by adding both a realistic and enjoyable gameplay to FH and now to FH2.
ADTeam™ says:
"Historically correct, crude and with lots of violence, completely realistic, action in the most pure level, what else can be said about it? one of the most biggest, and in my opinion, greatest modifications ever done for BF2, brings us the real feeling of the WW2 and makes us feel like if we are there. Epic." Read More...
Rated: 95%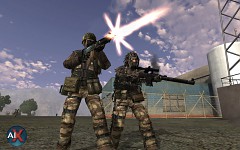 Allied Intent Xtended


The most feature rich single player experience there is for BF2. Building upon the great Allied Intent Mod, AIX aims to deliver an amazing array of content which is 100% bot compatible for use in single player and coop gamemodes.
CnC_Fin says:
"Allied Intent Xtended has probably the best singleplayer experience of all Battlefield 2 mods.
In AIX, there are four armies to fight with: USMC, PLA, MEC and UN. Each army has completely new kits Read More..."
Rated: 94%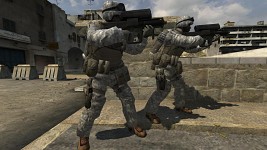 Alpha Project


A modification which goals are to bring back all the features that were left out in the retail game. The gameplay style of the mod is a mixture of arcade and realism and features shown on the first trailers and screenshots of Battlefield 2.
Theta.Sigma says:
"This mod is a perfect little thing - it changes the game so that it is far more playable and enjoyable than vanilla BF2.
Proper damage and accuracy in this mod are nicely balanced so that you actually can kill things if you aim Read More..."
Keep voting and reviewing your favorite mods and until next time, keep changing the game!