Ah, our second news post since we announced custom levels being present in our mod. As you can probably guess, it's more of the same. Pictures of the new level and whatnot. However there's also some information about StKft too in this news post. So don't worry.
Well, starting off here are the new pictures from Released:
First up we have a generator room, which will be one of the very first objectives for the player.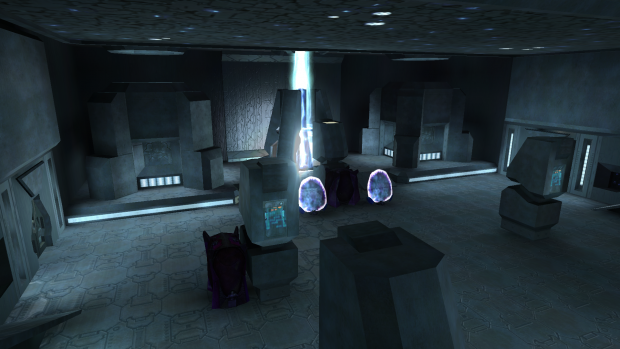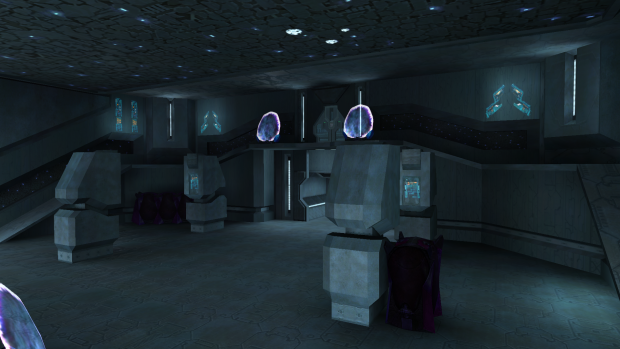 We've taken a stand back from the claustrophobic 343 Guilty Spark-esque corridors in favour of the 'grand' Forerunner areas that are so prevalent throughout Halo for this area.
Secondly, we have a picture of a small Flood Containment Room. These will be seen quite a lot in Released and are regularly a source of backup in the form of more Flood.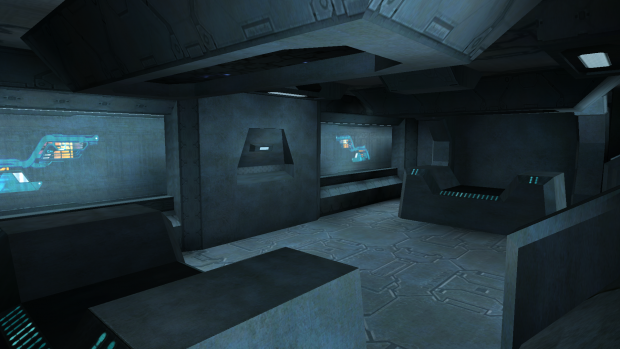 Lastly, we have news about StKft. We finished up the closed beta test about 2 weeks ago, and quite frankly I can't be more happy with how it went. I was, admittedly, rather apprehensive about how the level would be viewed, but it was rated quite well, which is great. More to the point however, issues were raised that needed addressing and I'm glad that we've had the time to do that. Since then we've fixed those issues, and began adding dialogue to the level. After this will be fp arms/animations and finalising the tagset for the level.
Once those are complete, we are considering releasing StKft as a type of 'demo' level. Much like Bungie's Silent Cartographer demo/trial release. Let us know what you think of this idea in the comments section.
Thus ends our newest update, we shall continue working on all fronts and we will hopefully have some new pictures up soon.
-Lone