Wow, it's been quite a while since our last news post hasn't it? 5 months. Damn, that's a long time without news. Well, here we are to break that monotony, with a general news post regarding what's going on in general in the mod.
First off, I talked about a Twitter account being set up to allow greater developer-player interaction, and I'm happy to report that is exactly what has been done. You can find the Twitter account here:
(I've been told by a very reliable source that there's a WIP picture currently tweeted of a new Covenant enemy never before seen!)
We'll be posting a lot more WIP content here before the official versions hit Moddb/Halomaps and our YT channel. So, if you're looking for a greater insight into the mod development, then this is for you. Again, our main reasoning for setting it up being greater dev-player interaction.
Secondly, I hinted to a "large announcement" being made in the next few weeks. I can confirm that is still the case. This will be in the form of a trailer shown off at 'CE3'. Custom Editions version of E3, which is being held on July 28th should there be no issues.
You can check out their YouTube page here:
(Note: I'd advise everybody to watch the full show, because they'll be showing off a lot of awesome projects.)
Thirdly, is some specifics about what you'll be seeing in the .rar file for StKft. There will not only be the .map file and a Readme inside the .rar, but also a Manual and Changes Log (v0.1b release to v1.0release).
Now, you're probably wondering, why a Manual? Well, a lot of things are different from the original Halo Campaign. If you've been following us for a while you've probably seen and heard about the new Health system, but for those who have just picked up the mod, it might be a bit difficult to understand. Furthermore, we have done a lot of re-balancing for the player character for example, which is now faster when running forward, but slower strafing or backpedalling. On top of this, there is also the issue of us having changed the healthpack model, and the navpoint bitmap. The Navpoint bitmap has been changed to some tentacles pointing in the rough direction of the objective, however, unlike the original campaign, it no longer points to the exact objective, only a basic direction. I'd just like to add, this may be changed if we recieve significant player feedback negative to the idea, so let us know your thoughts in the comments below.
P.S: In case you missed it (and because no news post should be without pictures), here are some pictures of our Sentinel 'Emitter' (after looking through Halo 2 files, that's what they're called apparently).
Open: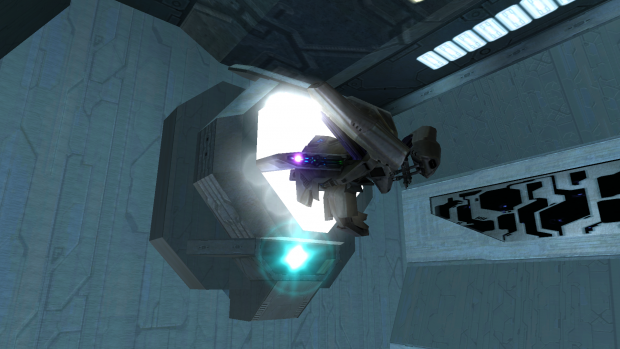 Closed: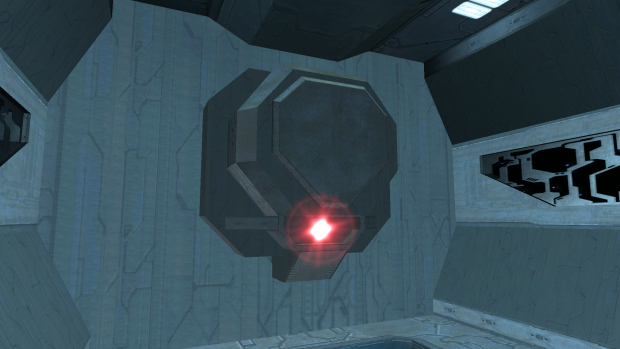 P.P.S: Apologies for the wall o' text.