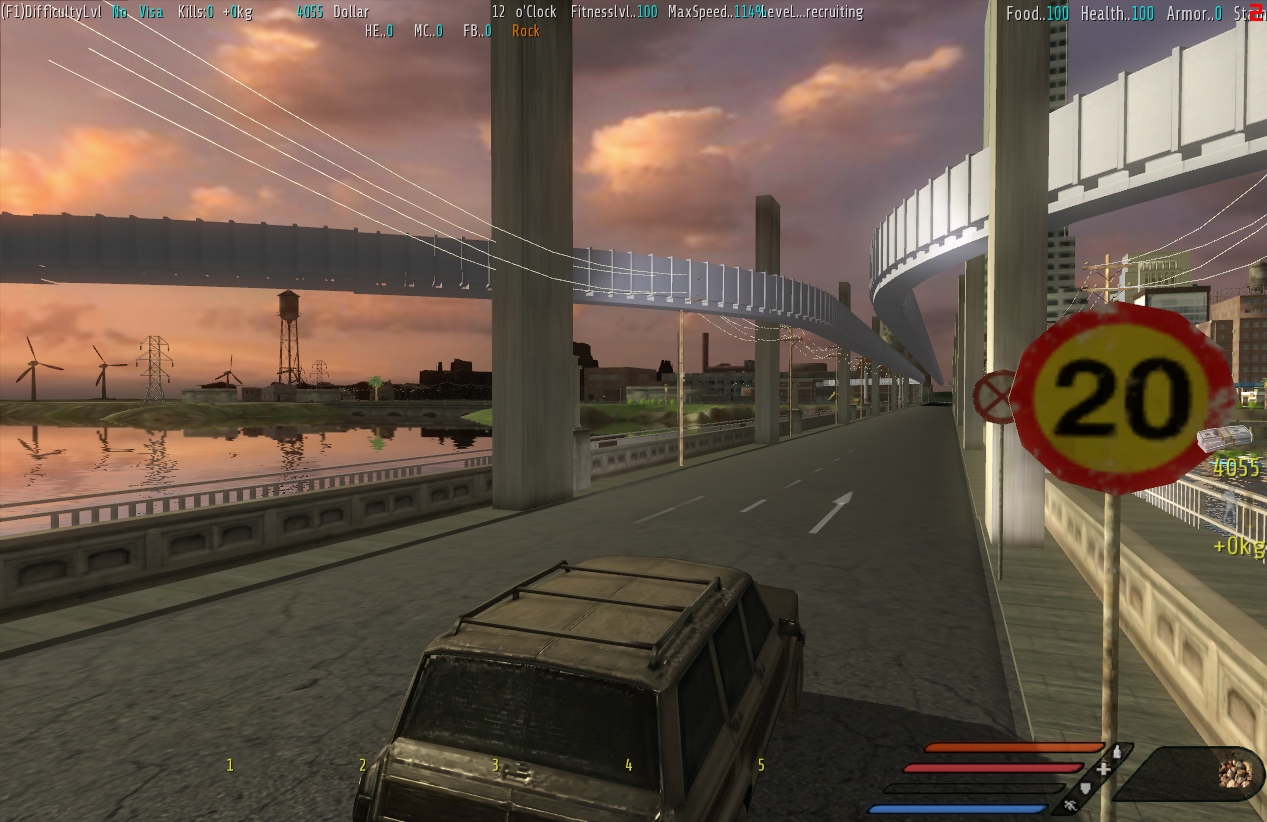 tried to add first traffic in city and ecnountered some new big problems which throws the developement a little bit back. i added 50 different vehicles, just placed them in a parking house, and got a fps increase from 35 to 14. thats not accectable so i started to code a new vehiclesriptupdate system which depends on vehicle state. its working but it gives only 10-15 % back from the 100% fps drop.
so i'll investigate more how i can reach stable framerates with a bunch of vehicles.
added 2 new pictures from a bridge which leads from ocean view side to the airport.