First up, the renders for the new character/armor sprites for the mod.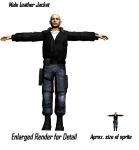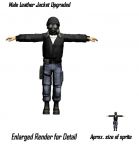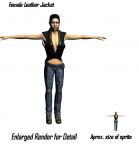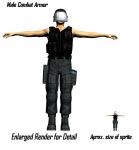 First is the leather jacket (male) which offers a little more protection than your standard leather armor. Next is the upgraded (male) leather jacket which adds a gas mask and reinforced stitching to increase the levels of protection from both environmental hazards and from physical damage. The two remaining are still in the WIP stage first the leather jacket (female) and second is the combat armor (male).
Next is the refined weapons upgrade video
Currently I'm working all the bugs out of the downgrade process and I'll post another video when I manage to work them out.
I'd also like to introduce to new members to the mod team Prosper who is currently working on a mapping a special encounter and Mr. Morgan who is also a mapper.
Some of you may have heard this but Pistol Moustache has made a music demo for FOT:R
Last but not least the mod team is looking for anyone with either 3d modeling or animating experience to assist in the creation of the 3d models for new player sprites. PM me if your interested.