Greetings loyal fans, today we have a brand new pair of submachine gun models for special forces class. Our mod will feature several unique classes that are each equipped with a unique load out. Including a Primary weapon, a secondary side arm, an explosive or melee weapon and a class bonus equipment or weapon. We will have more details on these bonus weapons in future posts so be sure to track us for more updates. And don't forget to vote for us for upcoming Mod of the Year.
On to the weapons, for the American forces we have the M3a1 "Grease Gun" modeled by RedRogueXIII and textured by AwesomePossum. This versatile weapon features a straight 30 round magazine and adjustable wire stock for efficient mobility and light weight design. With this gun by your side you'll be ready for close quarters combat as you make your way through the back alleys and buildings of Da Nang.
For the Vietnamese troops, We have a battle hardened K-50m submachine gun. Easy to take apart, easy to clean, and easy to use. The K-50m based off of the Russian PPSh-41 has traded in the bulky round drum magazine in favor of a slim curved 30 round magazine for use in tight spaces. Whether you are running through the muddy trenches or crawling through spider holes, you'll be glad to have this trusty weapon by your side.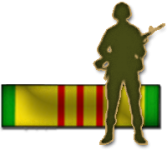 As always be sure to join our forums to get all our news updates first and chat with the developers.
Fallofsaigon.forumotion.com
Also if you are interested in helping us develop this mod, feel free to sign up in the forum and post in the recruitment section.
We are always interested in working with talented individuals.