Today we would like to present a new screenshot featuring Color Correction. This post processing effect will be used in Eye of the Storm to emphasise atmosphere by making changes to the color palette.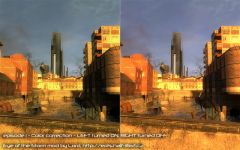 We are also in urgent need of a voice actor (that's the reason of huge delay). Anyone who is interested in applying for this position should contact the project leader by email - eots @ email . cz
Thank you for your interest in Eye of the Storm.