Welcome to the final preview of Evolution of Combat IV! We really hope you've enjoyed this series of previews, and we wanted to make this final preview entirely text based to try and fit in as much information as possible. Hopefully this preview ties all the other information together and you'll see our plan for improving gameplay in Evolution of Combat IV!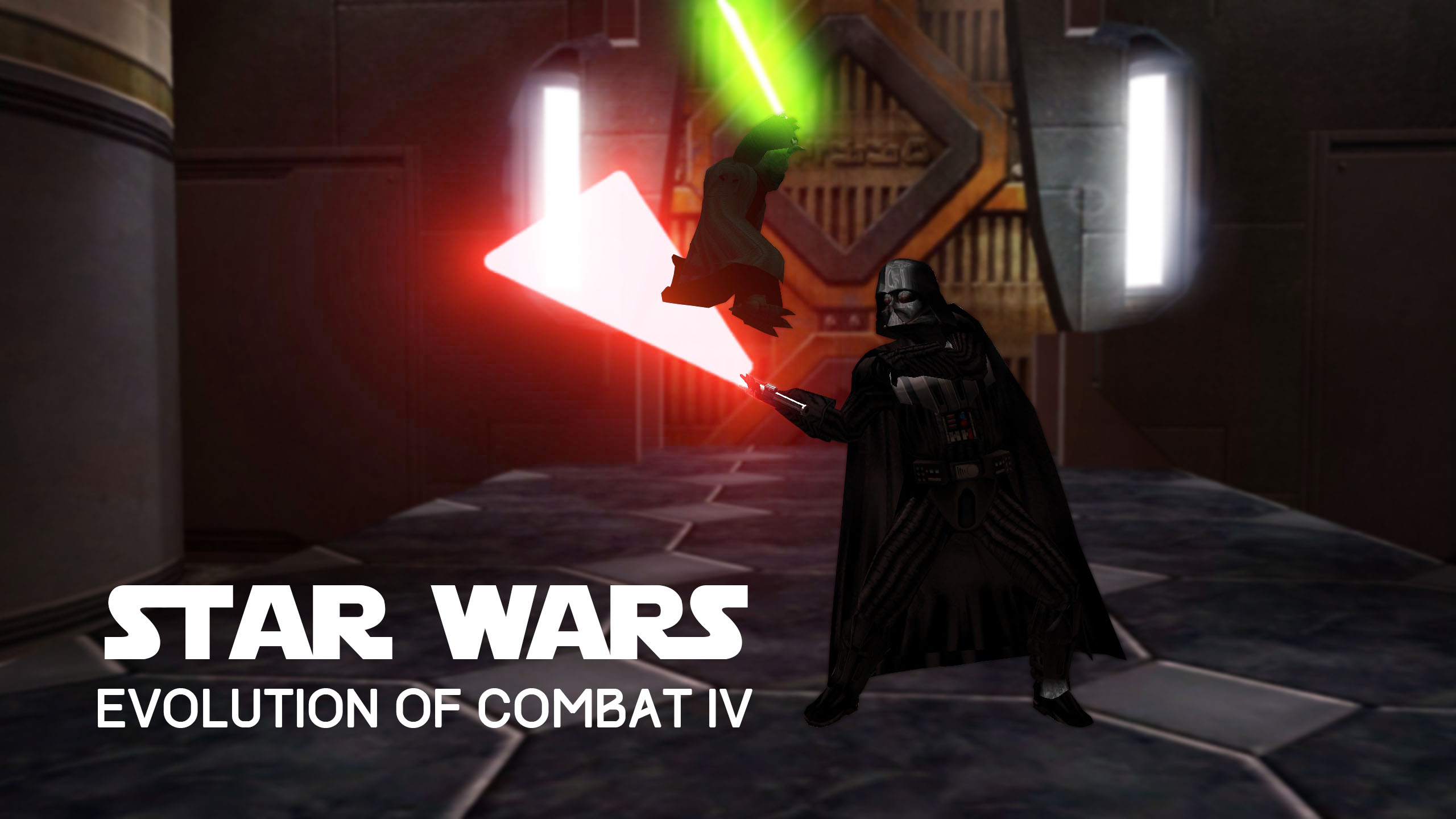 In EoCIV, we've taken the Serenity Saber System and the years of feedback from previous versions of EoC and combined it all together to create the ultimate combat system in singleplayer games and multiplayer games.
Since the source code of Jedi Outcast and Jedi Academy was released, we've been working on Evolution of Combat IV and having the full code to work with we've been able to unify the experience of singleplayer and multiplayer, making multiplayer feel less of an afterthought by the developers like it does in the base game.
The multiplayer saber system is now built up of about 30% of the original system, 40% of the singleplayer system and 30% of the new reworked combat abilities.
So what does all this mean when I play a game? Well, the whole combat system is now class based, health based and weapon based. For example, people running with heavy weapons will have a lower health and a suitable saber style. We're really trying to make everything balanced.
With all the new updates to the system, there are now also a total of 38 new moves with about 30% of the moves available from the base game being modified to allow you to chain them together to create your own style of combat away from the original restrictions of the saber system.
The AI saber system is almost fully independent from the player's saber system, meaning we have been able to program them to react differently depending on the class you choose and how you attack them. This gives the player the illusion that they are actually fighting a real opponent, especially tied in with the upgrades we've given them like better common sense and multiple new weapon skills.
In terms of how the game actually runs, we've made so many changes in Evolution of Combat IV that we now run separately from Jedi Academy through our own launcher. The changes to the source code we've made meant that we could no longer use the original Jedi Academy executables.
To play EoCIV, you will now be able to run a simple launcher that will let you launch singleplayer or multiplayer as well as check for any game updates so you'll always have the latest version. We really wanted to introduce this automatic update feature so that there won't be any confusion as to which version of EoCIV you need to download!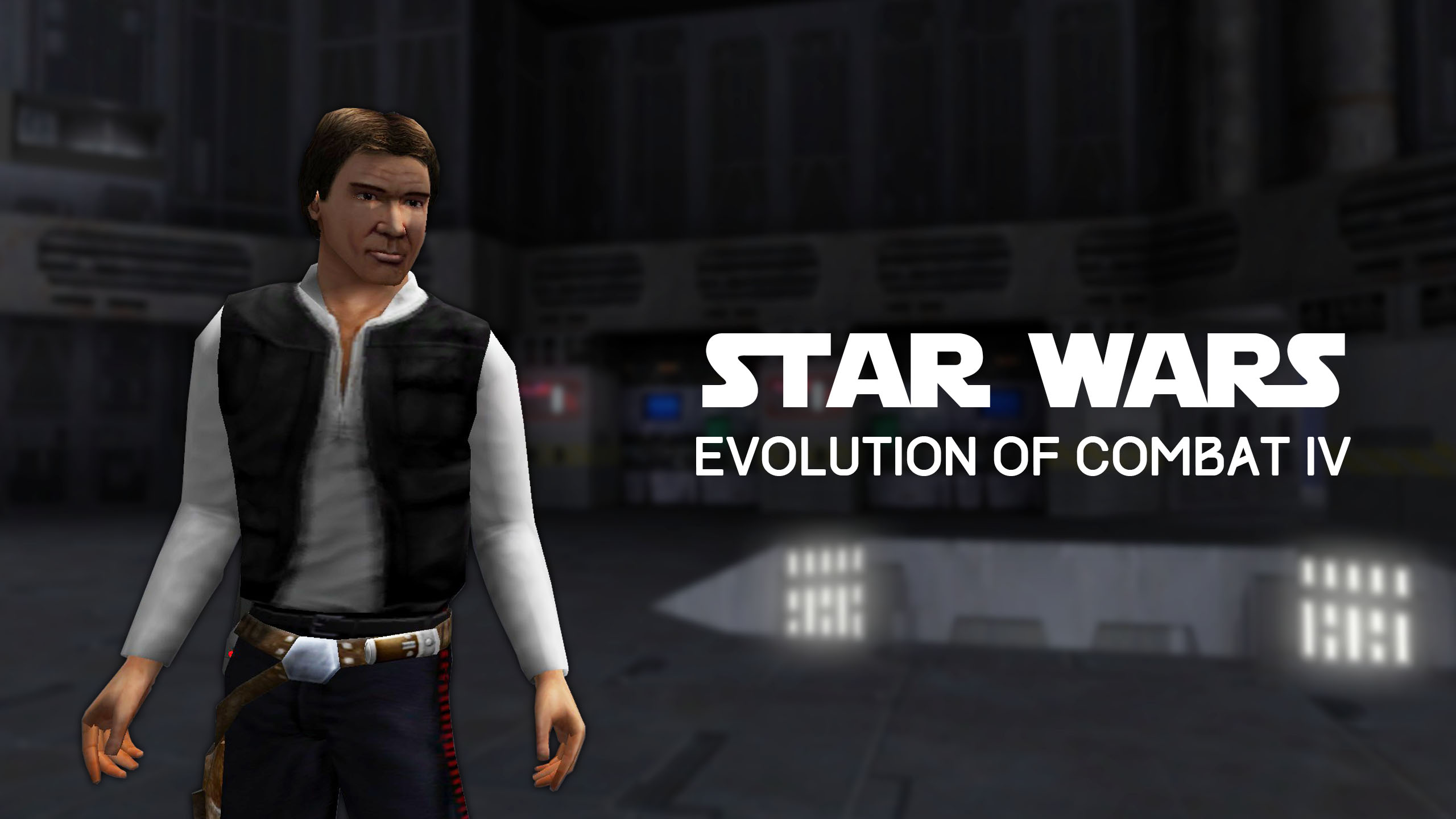 Now that we've told you most of what we feel we need to, we're launching our own Twitter account so that you can get even more updates on what's happening with the mod, as well as ask us any questions you may have about it directly. Follow us or Tweet us over at @EoCIVnews!
We're so excited for our December release and we hope to be releasing a trailer soon which will come along with the news of our release date, so stick around!