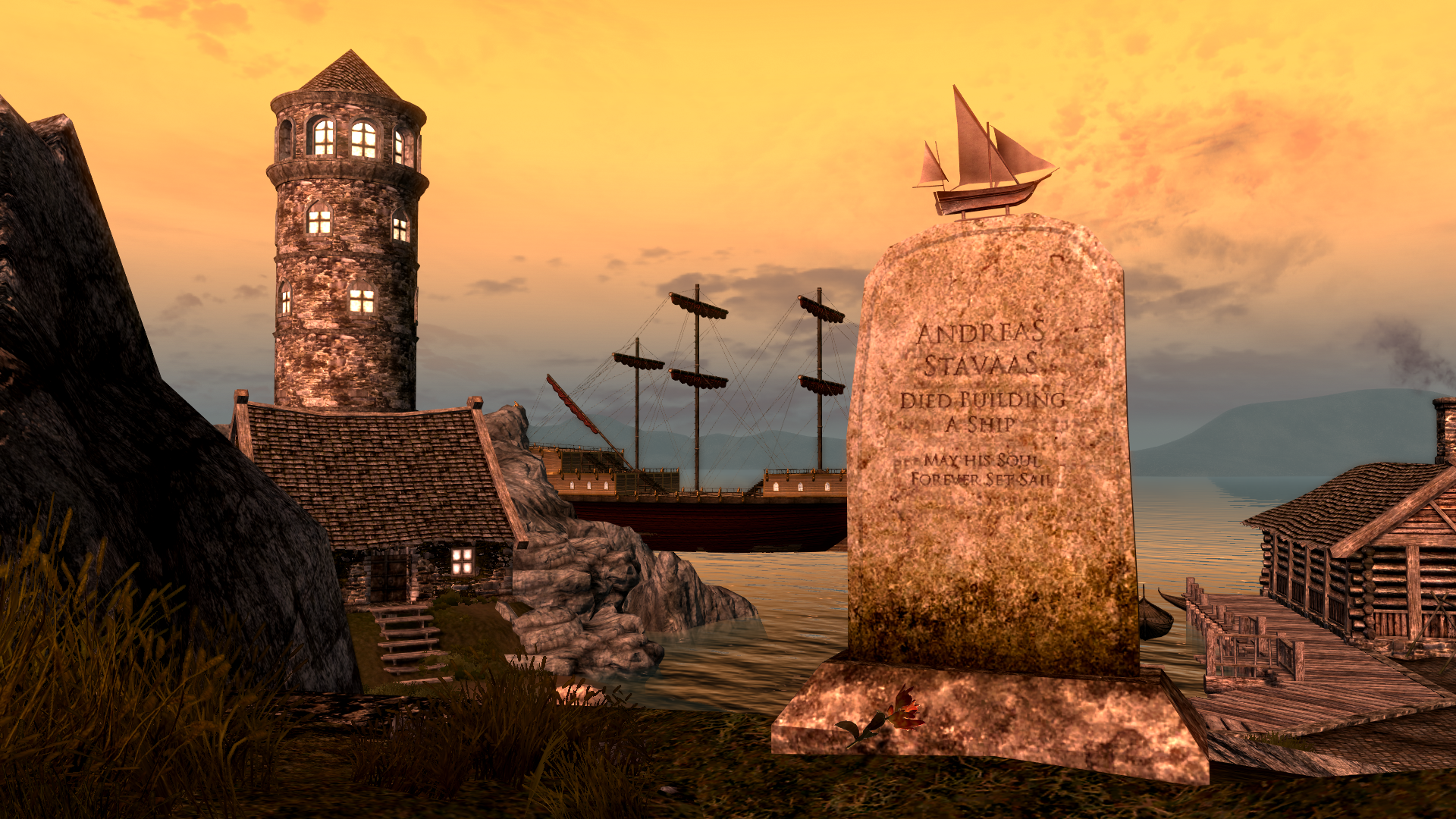 Today we had to bid farewell to one of the key members of our team, Andreas Stavaas. He has been quite ill for the past six months, and as a result, he has made the decision to say goodbye to our team. Now don't be alarmed, he is still very much alive, but the gravestone above will remain in-game as a way to memorialize his contributions to the project. The memorial has been placed in the docks of Freydan, the final area that Andreas worked on.
Andreas originally contacted us in July of 2012, and after seeing that he had done some pretty amazing work for projects such as Black Mesa: Source and Nehrim: At Fate's Edge, we immediately welcomed him into our team, making him our first non-founding member to work on the project. As a level designer, he helped shape large parts of the Plains of Sorrow and created several interior spaces, including the seemingly-abandoned town of Lochbrook, pictured below.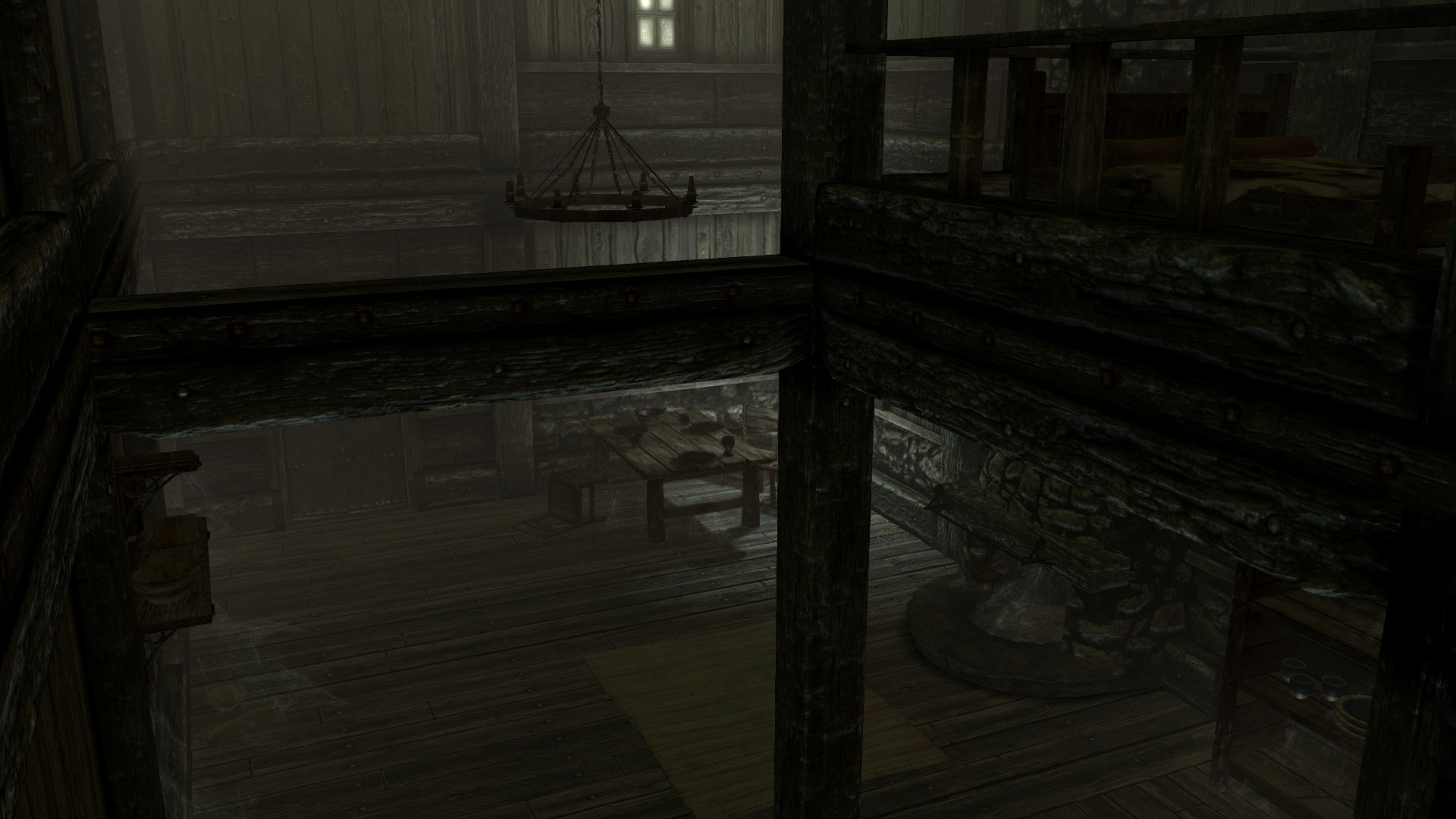 He also designed a variety of meshes for use throughout the world of Ethas (including the lighthouse up top), with his final model being an intricate ship model for the ports of our coastal cities. While it's not quite finished yet, it's close, and we'll be showing it off in our video demo come February.
While we are sad to see Andreas go, we wish him good health and the best of luck in all of his future endeavors. Farewell, our Norwegian friend!