Some good news for everyone, we have a new community map made by our very own X-Ray. I'm eager to see some servers running this map! From the description:
X-Ray wrote: Features

Big things! An 80km asteroid sets the backdrop for the map.
Dizziness! Struggle to determine which way is down!
Cover in space! Fly through a trench inspired by a quaint, unheard-of Sci-Fi movie from the 70s.
Attack! Or defend! One team starts off with an offensive advantage. Then they get to switch, if the defenders last that long.
Daring! Brave the deadly radiation that surrounds the asteroid. But don't get too close!
New type of corvette! A shield corvette protects the NGM fleet. Shoot it down (or protect it) at all costs!
Destruction! Feel it on the inside as the destroyer gets battered by railgun fire.
Windows Check on your shield corvette from inside your ship!

A readme is included in the ZIP. I've put this on ModDB and it's pending administrative review. Until then, please test it for me! Report any issues, gameplay or otherwise, here, and I'll do my best to address them.

Download it here: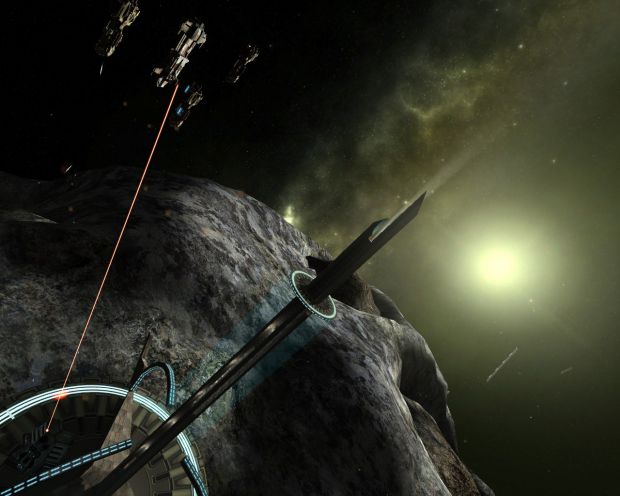 So go ahead and enjoy the fruits of X-Ray's labour. Give him some feedback in our forums. The team is still working on the next release, 3.2, which should bring with it a bunch of new game modes and maps. More news on this soon!
Dan