Eternal Damnation has moved one step closer to completion with the the new addition of Multiplayer mode which is currently being beta tested.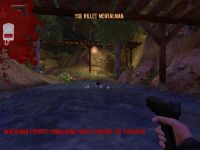 We have welcomed a large number of beta testers specifically for MP testing so bug testing will be fast and furious. As for the single player aspect we have also gained more beta testers, coders and mappers to speed up the process. Alot has happened over the past few months and I'm sure you will agree that it's worth the wait, especially when you see how far we have pushed this ageing engine. We won't be announcing a release date yet until we are 100% sure it will be released on that date.
Please check us out at Resurrection-studios.com, which we will now be updating weekly.