First off, if you own Crysis, and you want to try the mod, get it HERE.
Second, I've received a bit of feedback over the past few days, and I've complied a list of issues I've either fixed, or am hoping to fix for the 1.1 patch that will come out in a few weeks. Here is a list of some of the issues:
-Your character can swim way too fast -FIXED
-Bushes and small vegetation LOD out too close (see example below)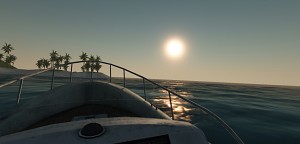 -AK-74u reload noise is too loud
-Various rough spots in terrain
-Various loot tweaks
-Looking into a basic hunting system (doubtful, but hopeful)
Stay tuned and watch this mod if you want to be notified when the 1.1 patch arrives. If you enjoyed the mod, spread the word so others can try it!