Well, what can I say? It's great to finally finish this up. I know some of you were waiting for the release on July 1st, and I apologize for the delay, but I want to release a product that is a polished as possible. It's almost inevitable in game development that you'll miss some bugs, but as some of my testers know, this mod wasn't quite ship-shape a month ago. As I type this, the final build is compiling, then I have to package it up and get it to Mod DB, so they can authorize it. All in all, it should be up for download on, or slightly before, August 1st.
It's gonna be a big day, I'm turning 20, releasing my biggest mod to date, and going in for a job interview all on the same day. Gonna be a lot of fun, I'm sure. I'm anxious to see the community's reaction to the mod. This is my first mod of this scale, and my first custom Sandbox 2 level, but I believe I'm not the only gamer tired of the hand-holding challenge-free games we get offered by AAA studios. If you download it, remember that your first few hours of play will be very hard, I strongly suggest reading the Escape: Paradise Survival Guide before you start playing. Also, get a pencil and paper ready, you'll probably want to jot down a simple map while playing.
To tide you over until August 1st, I've embedded some pretty screenshots taken in-game.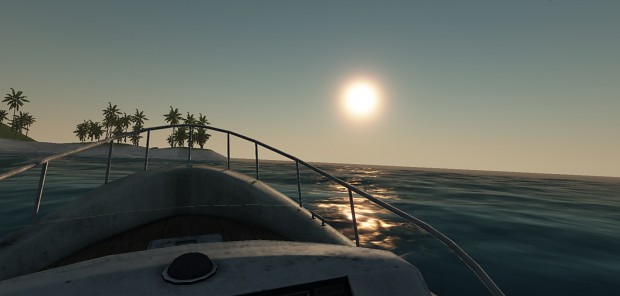 Sailing off into the sunset.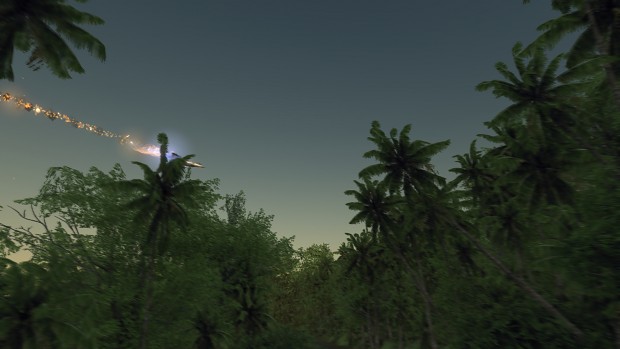 Is it a plane? A missile? Only some intrepid investigation work will turn up the answer to that question.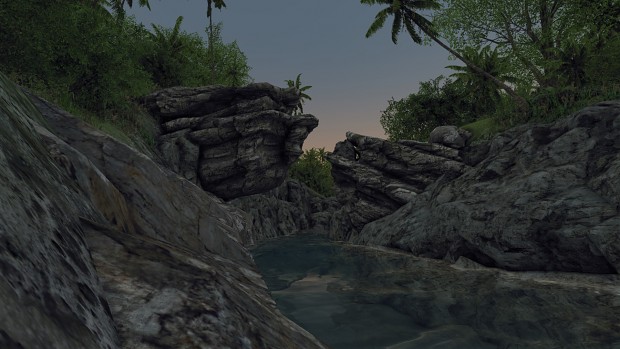 A river and some cliffs... yes, you can make that jump.