Small Update News **NATO**
Here are some of our mod showcase about upcoming features. We also like to greet our new NATO faction for our mod such as Great Britain, France and Netherlands.
NATO faction labeling for mix battle
I'm started making plan to make a mix NATO faction on specific maps. As you can see from the picture below that's the equipment use by them. I'm still busy making a new skin for all soldier that available inside our mod. We also want to make similar version on mix battle for Warsaw Pact faction like Hungary and Czechoslovakia.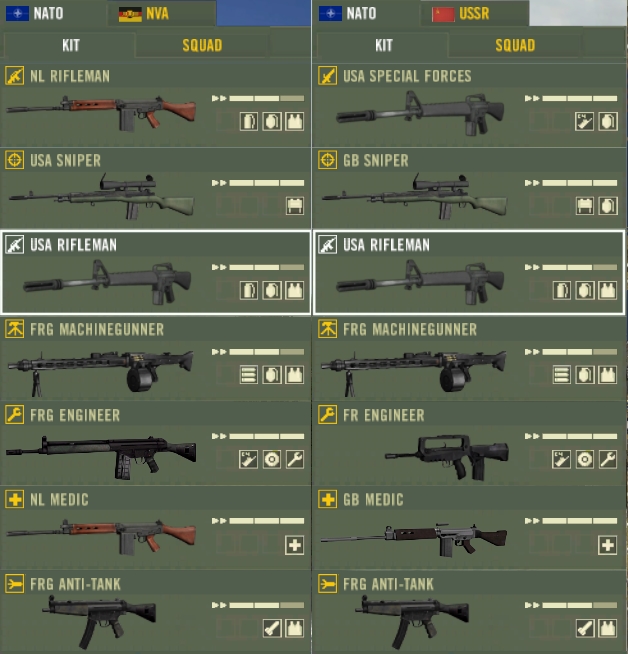 The Upcoming NATO vehicles
FRANCE
AMX-13
The AMX-13 is a French light tank produced from 1952 to 1987. It served with the French Army, as the Char 13t-75 Modèle 51, and was exported to more than 25 other nations. Named after its initial weight of 13 tonnes, and featuring a tough and reliable chassis it was fitted with an oscillating turret built by GIAT Industries . Including prototypes and export versions, there are over a hundred variants including self-propelled guns, anti-aircraft systems, APCs, and ATGM versions.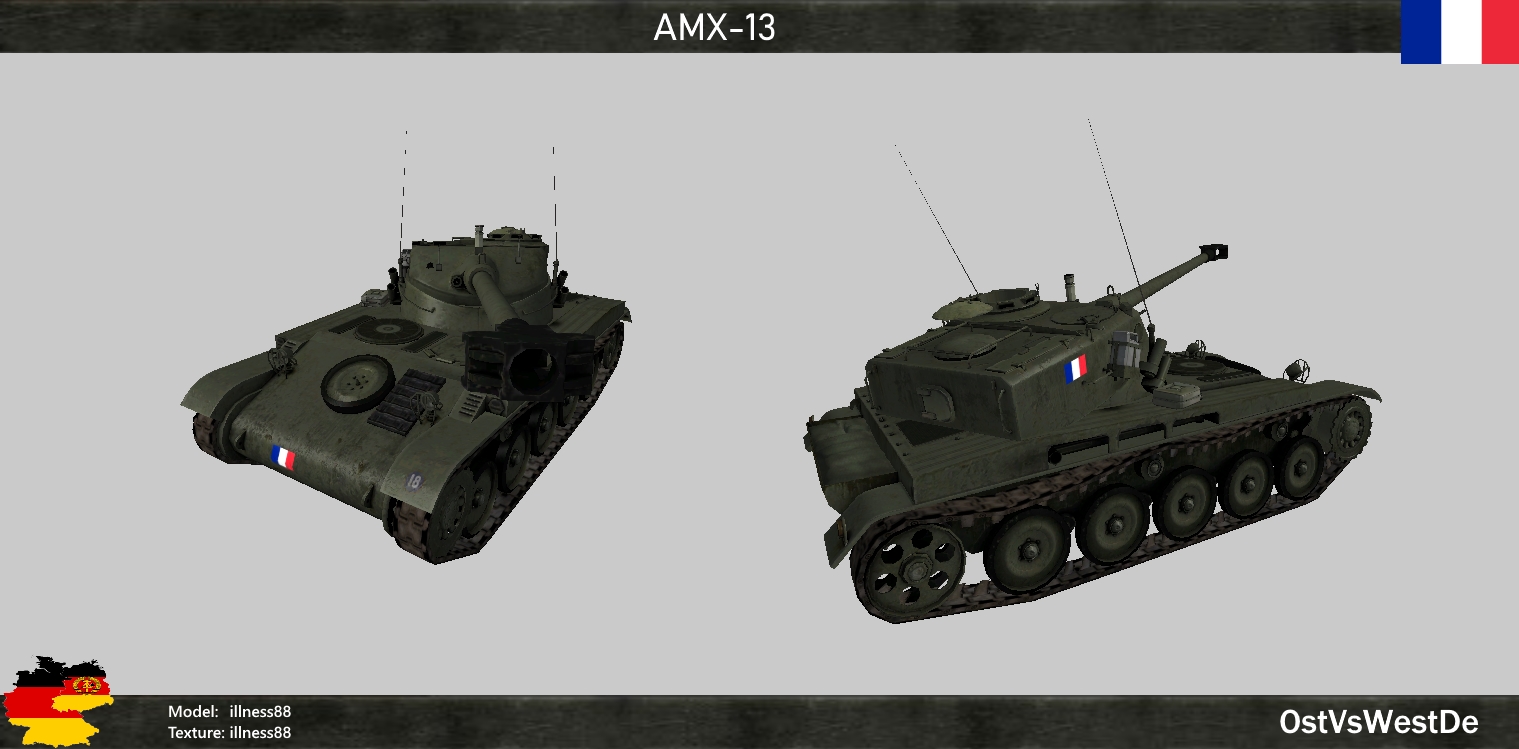 Aérospatiale SA 330 Puma
The Aérospatiale SA 330 Puma is a four-bladed, twin-engined medium transport/utility helicopter. The Puma was originally built by Sud Aviation of France, and continued to be made by Aérospatiale.The Puma was a commercial success and was quickly developed into more advanced models such as the AS332 Super Puma and AS532 Cougar, manufactured by Eurocopter since the early 1990s. These descendants of the Puma remain in production in the 21st century. The Puma has seen combat in a range of theatres by a number of different operators; significant operations include the Gulf War, the South African Border War, the Portuguese Colonial War, the Yugoslav Wars, the Lebanese Civil War, the Iraq War, and the Falklands War.
In our mod there would be two faction that uses this Puma, French Armed Forces and British Royal Army. This helicopter armed with FN Mag.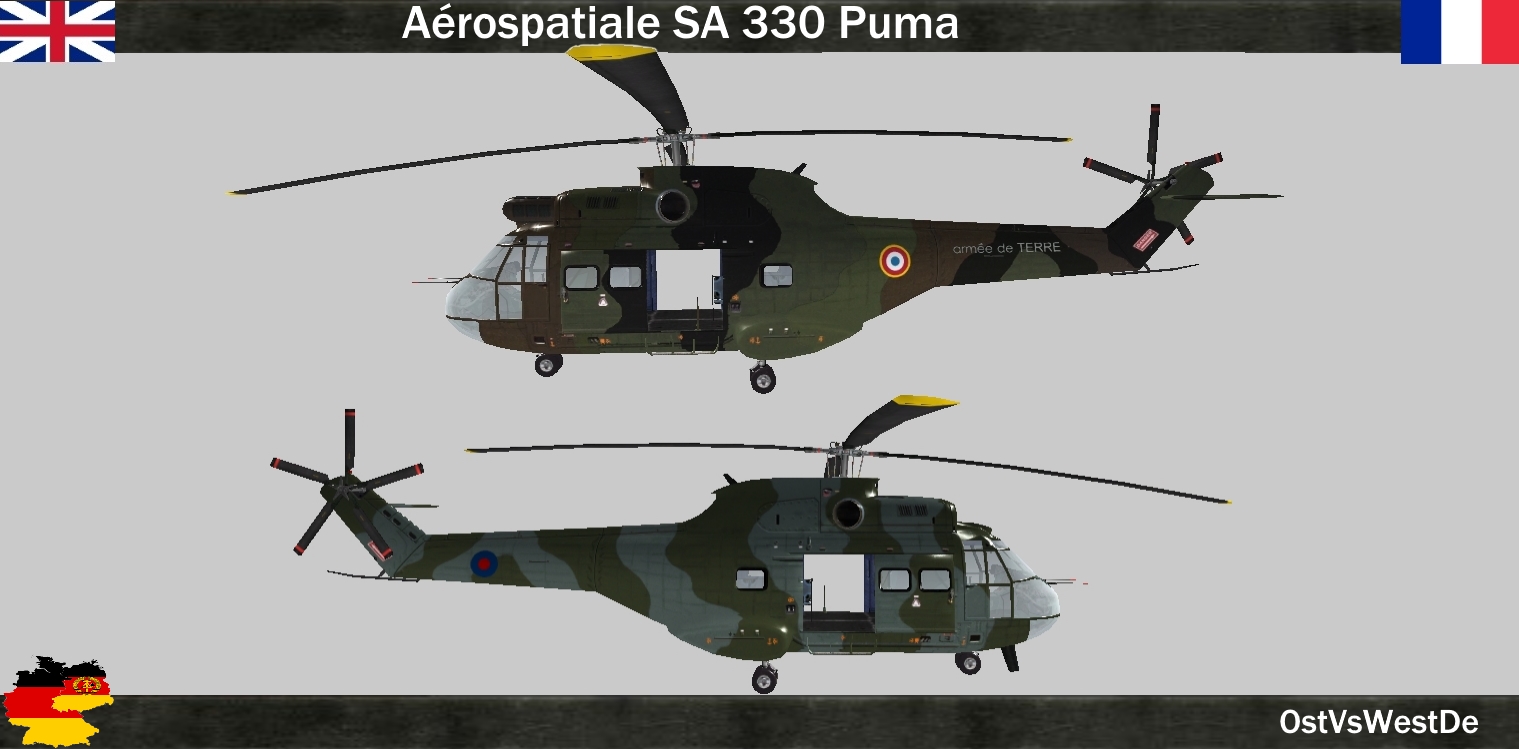 GREAT BRITAIN
WESTLAND LYNX
The Westland Lynx is a British multi-purpose twin-engined military helicopter designed and built by Westland Helicopters at its factory in Yeovil. Originally intended as a utility craft for both civil and naval usage, military interest led to the development of both battlefield and naval variants. The Lynx went into operational usage in 1977 and was later adopted by the armed forces of over a dozen nations, primarily serving in the battlefield utility, anti-armour, search and rescue and anti-submarine warfare roles.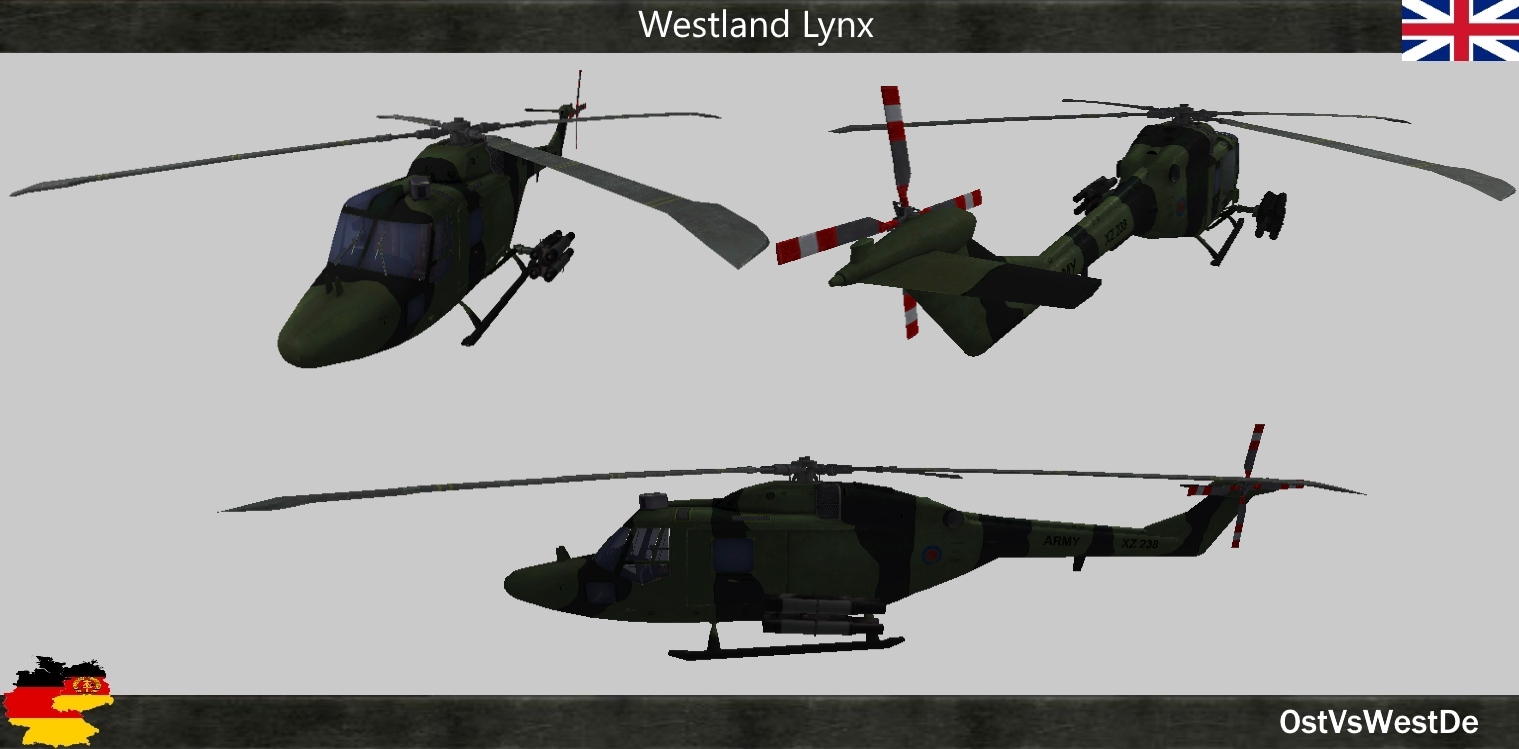 We also include some of in-game montage
Chieftain
A development of the Centurion, the Chieftain introduced the supine (reclining) driver position to British design enabling a heavily sloped hull with reduced height. A new powerpack and improved transmission gave it higher speed than the Centurion despite being heavier due to major upgrades to armour protection and the armament. It remained in service until replaced by the Challenger 1 which shared a large number of the Chieftain's features.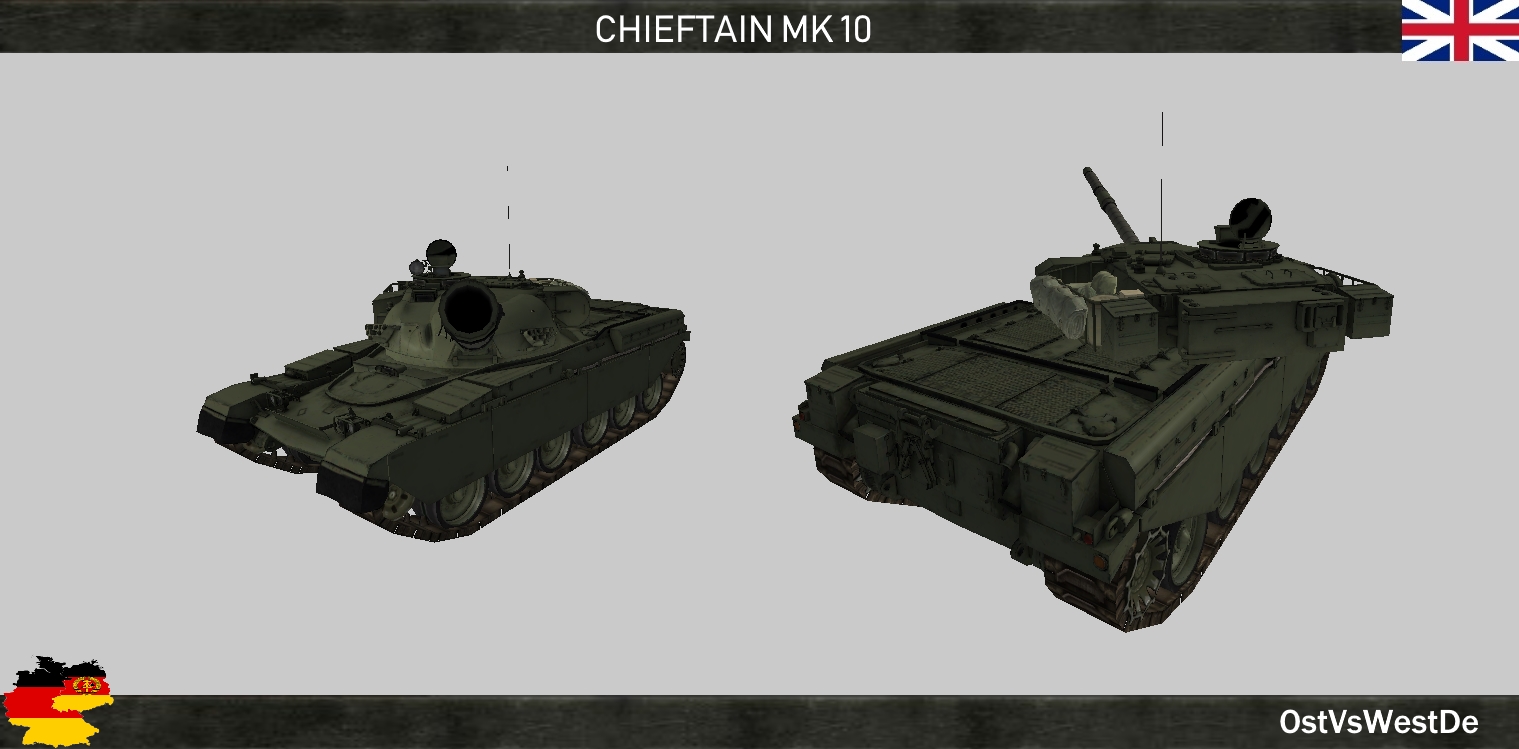 NETHERLANDS
MBB Bo 105
We don't need to talk about this helicopter because it already present into our mod :P . But this one special one, it armed with M3 HMP gunpod and 4x TOW missiles and pair of flare counter measure. You can feel the new firepower between old Bo105 compared to this one.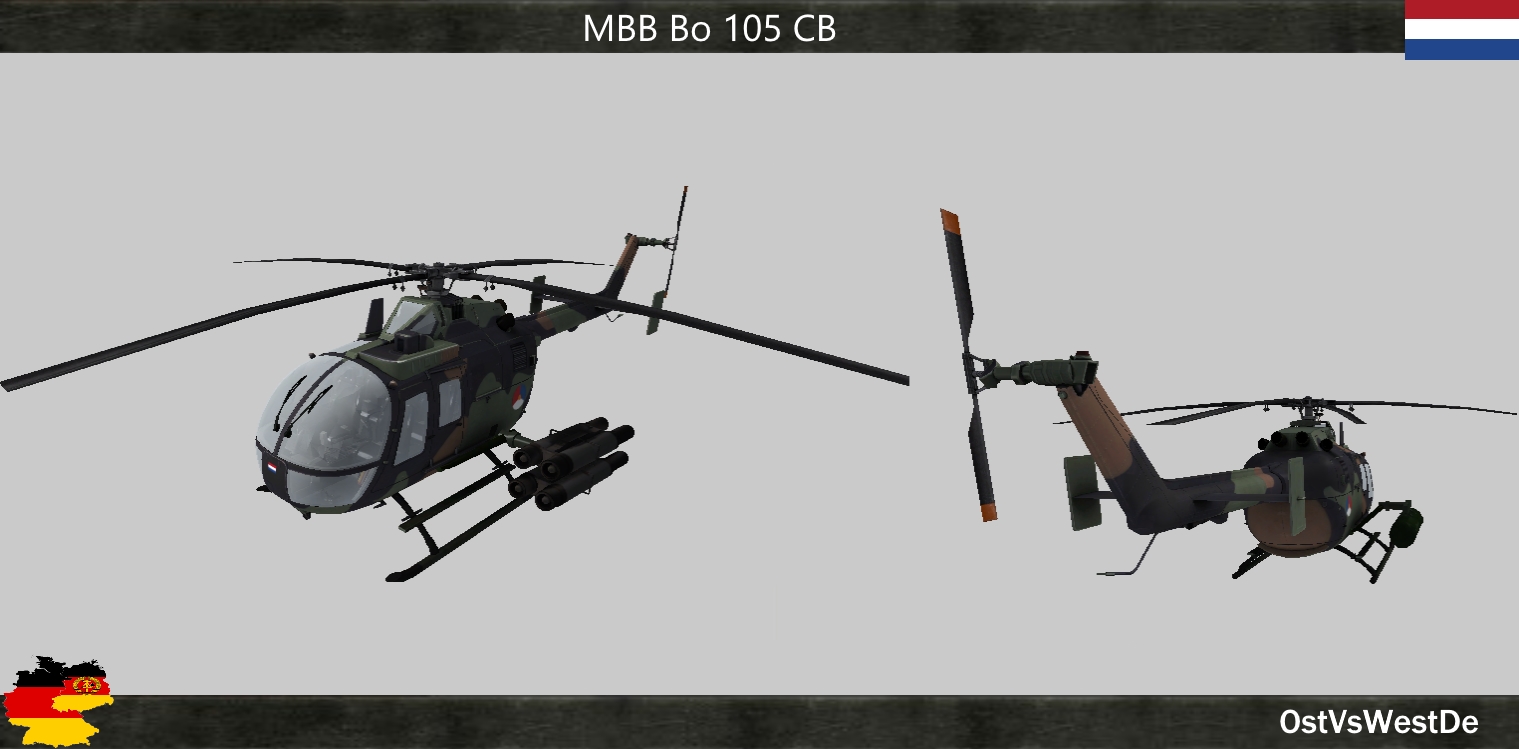 Dutch Royal Air Forces skin made by me. *Note this variant didn't exist irl but it still fun to have one. We also include some in-game montage.
Hold on that's not all we got, we still got many unique vehicles coming in!! So stay tune for more upcoming updates.
Thank you for taking a little time reading here and see you again..