As a testament to the greatness of our mod, two distinguished Duke3D usermappers (including a professional level designer) have come up with a fan episode. While this "DLC" episode was not commissioned and is not part of the official DNF (2013) "lore", we fully endorse it.
The new episode features three new maps, including one that recreates various bits from the 1998 DNF trailer, an extended bike ride map and, finally, an awesome re-interpretation of the Duke Dome you saw in DNF (2011).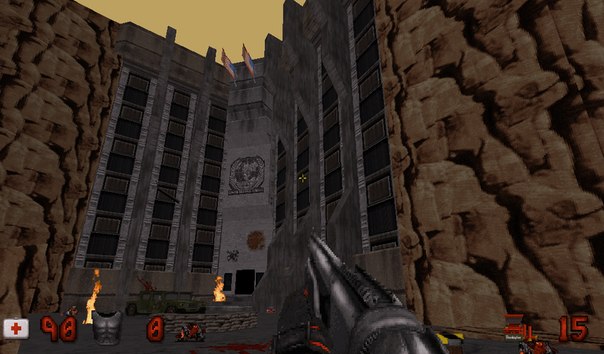 Note that you need the original DNF mod to run the DLC/mission pack. Simply toss the contents of DLC.zip into your DNF mod folder and run DLC.bat.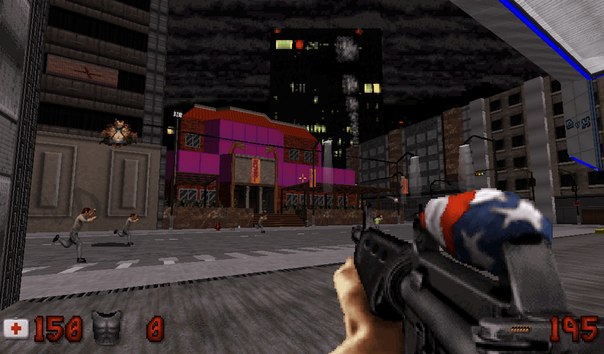 - Mikko Sandt. (Images courtesy of Artem Nevinchany).
DOWNLOAD:
Moddb.com