Dukeboss is proud to announce that version 2.0 of Alien Armageddon will be released on February 16, 2019. Weighing in at just over 150 MB, this small download packs a huge punch, expanding on Duke Nukem 3D with a host of new enemies, NPCs, weapons, Bombshell the playable character, and much more. Retro-shooter fans rejoice: we stay true to the style and attitude that makes Duke 3D one of the greatest shooters of all time.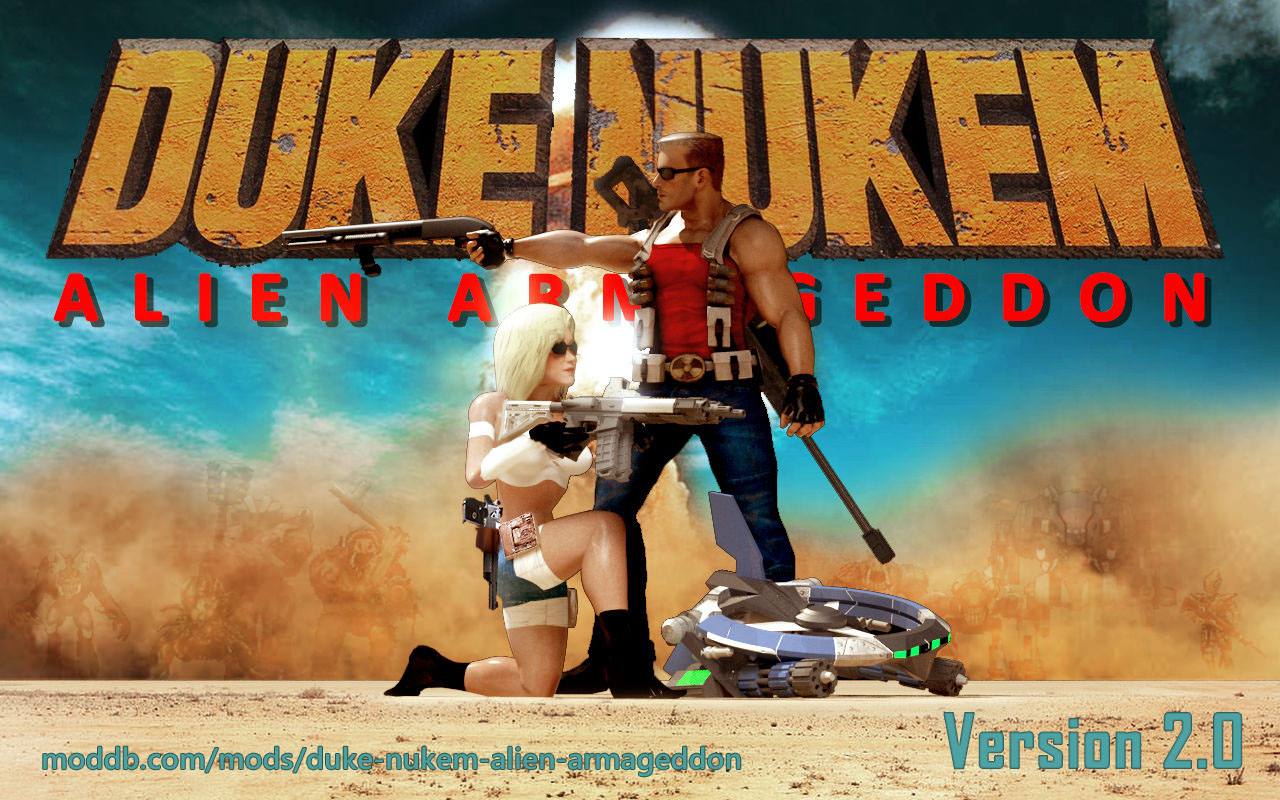 Version 2.0 is more than just an update -- in addition to the content you would expect (new weapons, enemies, bug fixes, etc.) we have added hours of new gameplay with an overhauled version of the classic Duke it Out in DC expansion. Check out the official trailer:
See you on February 16th, Duke fans!