I've just uploaded the next version of Double Action, with all of the stuff we've been working on: bullet time, golden guns, moneysplosions, updated graphics, Rift support, and a lot more. This is the largest Double Action update I've ever put out and it's available here: Moddb.com
Double Action: Boogaloo Zeta 2/14 Windows

Double Action: Boogaloo Zeta 2/14 Linux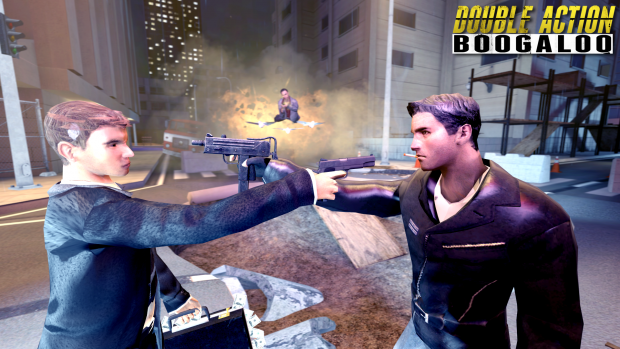 We'll be playing every Saturday afternoon at 1pm Pacific/4pm Eastern/9pm England. Come join us!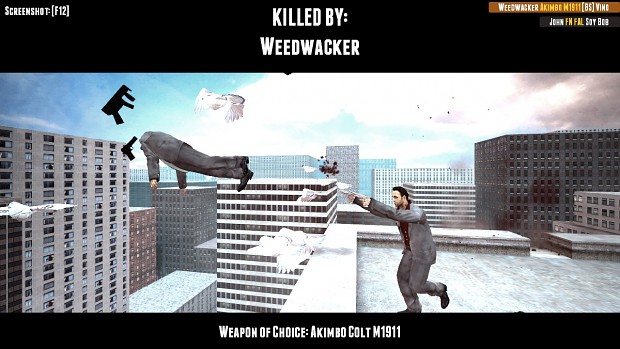 Here's the full changelist:
Fix broken ammo animation for large screen
Active Marksman turns your guns golden, active Bouncer and Athletic give your feet/hands a golden glow
Moneysplosion
Updated slow motion stopwatch
Reorganized buy menu
Updated HUD colors and sizes and miscellany
If a player gets "WORTH IT!" then she spawns with full meter next life
Many new animations
Many new models
Updated and fixed maps
Bullet time
Reflexes only gets super slow when the skill is active
Some minor tweaks to balance, visuals and player motion
Bots have names
Fixed death messages sometimes showing the wrong killer or weapon
Dying gets you -2 seconds of slowmo instead of removing all your slowmo
Players can press the slowmo button again to turn off their slowmo before it empties
Support for adding and kicking bots through the voting system
Native VR support
Added the "Rat Race" mini-objective mode
Added a more precise damage indicator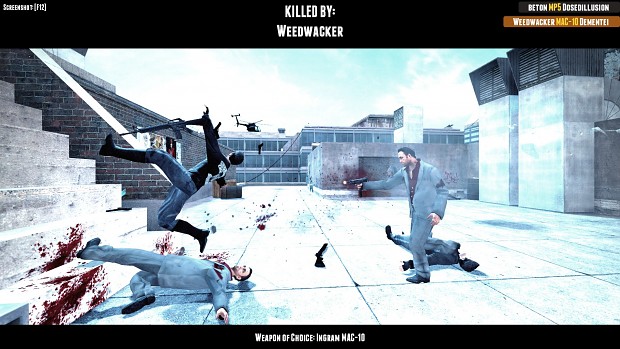 This will be either the last or second to last version that gets a Greek letter. After that we'll be releasing Double Action: Boogaloo for real. Stay tuned guys, it's about to get good.