Alpha Version 0.84


E1M7 Audio Fix

Updated 22:41 15/05/2014
Sorry everyone I haven't been able to get in contact with him again tonight
So the live stream is not for happening
Next time i'll have to get more notice before I set something up :(
Sorry again
E1M7 Game Play Test Version 1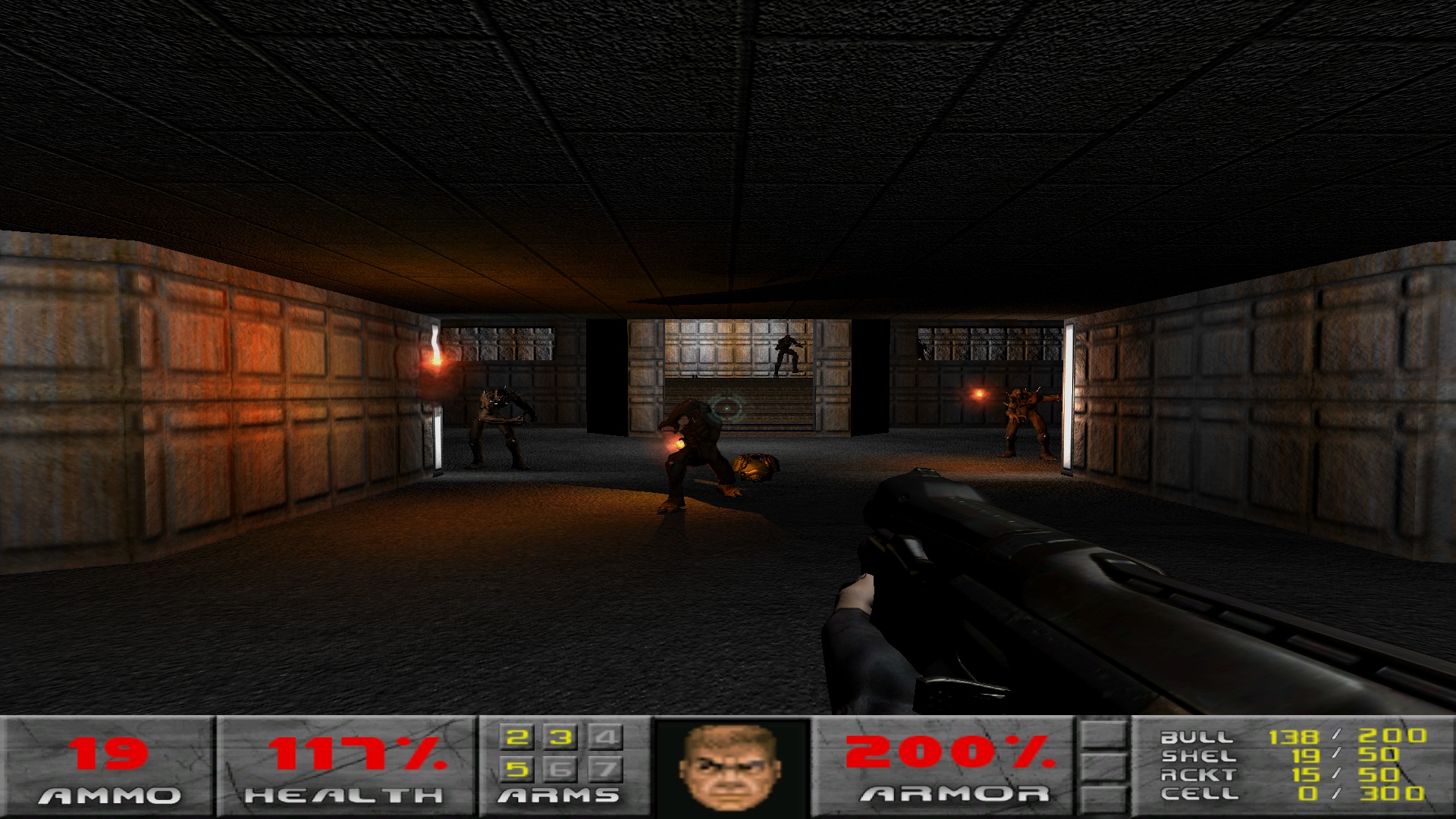 About The Test Version:
This is the Full Playable Level
All Items, Monsters, Etc
There is also a seperate E1M7_Test.pk4 for Ultra Violence
Which only has the monsters from the very start (still has all the Items etc)
File Factory Link (If For Some Reason You Still Want To Use It Instead)
Filefactory.com
(E1M7_GamePlay_Test_Version1.zip - 5.01MB)

E1M7 Test Version 3

E1M7 Test Version 2

Alpha Version 0.83

Fan Videos of Version 0.83

NancyRBurns inHell
Graphical Errors Seen in NancyRBurns InHell Video (Noticeable at the start of E1M2) is most likely caused by "image_UseNormalCompression"
This can be fixed by opening the Doom 3 Console and typing "Set Image_usenormalcompression 0" press enter then type "Vid_restart" if the change does not take effect you Most likely have a autoexec.cfg file in your Doomreborn folder
You Can Ether Open It With Notepad Or Wordpad and make the changes to Normal Comression There Or
Delete\Move the AutoExeC.cfg and Run DoomReborn again and make the change using the console
If you want compression to help your Framerate use "Image_UseCompression 1"
When Setting it in game use all these commands to ensure everything is set right
(step by step guide)
I recommend you do this at the Doom Reborn Menu to reduce the wait of Vid_Restart
(Open Console)
set image_usenormalcompression 0 (press enter)
set image_usecompression 1 (press enter)
vid_restart (press enter)
(screen goes back to desktop)
(Doom 3 loads back to full screen with grey screen or flickers)
(Doom Reborn Music Starts again or monster sounds and music, Screen remains grey or flickering)
(Game Should be Back Now after a short wait to re-render)
(Change should have taken effect)




Gamesmaster899
Part1
Part 2
GX Gaming
RangerLump
Original Doom Play Through With John Romero By IGN
This Was Made For The 20th Anniversary of Doom on 10th December
Thought it would be a good idea to show it here because you'll be able to compare the mod to the original

Download: Doom Reborn Alpha Version 0.83(173MB)
Help:
- Creating a shortcut to Doom Reborn:
If you want to create a shortcut to Doom Reborn use the following commands in a normal
Doom 3 shortcut C:\Program Files\Doom 3\DOOM3.exe" +set fs_game doomreborn
What's New:
E1M6 Many Fixes some more noticeable than others
But to many to list in this little time I have
Missing Secrets from E1M1 have been added
Secrets counters have been fixed but haven't been able to fully play test this
E1M6 Has a higher quality version which can be used for higher end computers
Performance improvements have been added
E1M5 stats screen shows correct level ending (But does not dispaly you are here)
I've made "Video Ram Config.zip" which contains a few "DoomConfig.cfg" which you can use
Doom3 doesn't always detect the correct amount of Ram your graphics card has to work with
Theres folders from 3072-512 everything from low as 64-256MB should be detected correctly
You could also change these settings in game using commands "com_videoram 2048" then press enter and then use command "vid_restart"
------------------------
Bug with installer
------------------------
If you get a error saying corrupted file.
Clear you temp files
Make sure Show hidden files is on.
Click organize in any folder, And click Folder and search options, Click View tab, Under Hidden file and folders, Click "show hidden files" Then go to "C:\Users\(what ever user you are\AppData\Local\Temp"
Go into the temp folder and delete everything. If you try and delete the folder it'll delete nothing. Anything in another folder in the temp folder you'll need to go into it as well because it'll also delete nothing otherwise.
You will find that not everything can be deleted in the end. You should end up with only 1 or 2 files depending on what all you have running.After deleting your temporary files try the install again. It should work now. This error should only happen if you install a version one after another