The WIRED interview with John Carmack
a snippet: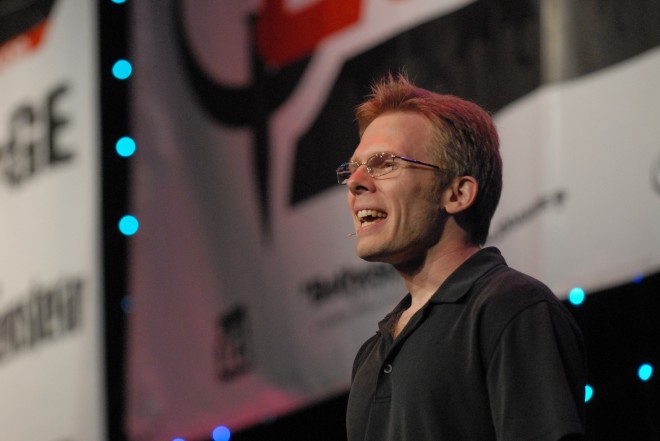 At the stroke of midnight on December 10, 1993, an executive at id Software uploaded a file to an FTP site on the University of Washington's network. The filename was doom1_0.zip. Thus did one of the great revolutions in the world of gaming begin—not with a spectacular launch party and a multimillion-dollar ad campaign, but with a 2MB file transfer.
From there, gamers picked up the ball; they downloaded the shareware file and immediately uploaded it to other FTP sites and local bulletin board systems. Download by download, Doom started to make its way around the world. It would become nothing short of a cultural phenomenon, popularizing the first-person shooter genre of games and shifting the predominant aesthetic of games from "Saturday morning cartoon" to "Saturday night horror double feature."
Id's previous games like Commander Keen and Wolfenstein 3-D were technological marvels that were starting to make personal computers a viable alternative to game consoles for fast-paced action games. At the heart of these innovative games was the technology created by id's programming genius and co-founder John Carmack, who in the years since Doom's release has continued to create increasingly stunning graphic engines for id's games. On November 22 of this year, Carmack left id to become CTO of Oculus VR, a company developing a head-mounted gaming virtual reality display.
To commemorate the 20th anniversary of his most momentous game release, WIRED spoke with Carmack about the creation of Doom, the game development world in 1993, and his thoughts on the future of the series. (Carmack's responses have been edited for space and clarity.)