Welcome to the Editor's Choice awards for the 2020 Mod of the Year Awards, where we show recognition to the mods from the past year that we've found to be personally deserving of attention. We've chosen a series of award categories which range from best singleplayer mod, to multiplayer, to most anticipated and to several more unique and theme related categories.
---
Best Singleplayer
A mod which brings extra depth or significance to an engrossing singleplayer experience.

Perisno is a total conversion light fantasy mod based in the fictional land of Perisno. From battling factions of all sizes, encountering unexpected events, and discovering unique opportunities, Perisno is full of opportunities. Seek total domination or support another Lord in the rise of their kingdom, in the mod that has been in development for years and finally hit version 1.0 in 2020.
---
X-Ray Multiplayer Extension is a multiplayer modification for S.T.A.L.K.E.R. CoP that aims to bring a fully-fledged coop experience to the S.T.A.L.K.E.R. series. It's an ambitious mod with many goals, but with early access already underway, we're looking forward to further updates about it's development.
---
Best Graphical Overhaul
A mod which focuses on beatifying an older game with technical and artistic upgrades.
For: Crysis

The Crysis Enhanced Edition aims to create the ultimate graphics overhaul mod for the original Crysis. Including reworked particle effects, new lighting, improved material simulation, real time ocean effects, added lends flare, weather effects and much more. The quality of this mod has been shown hugely by it being the preferred version for many Crysis fans, over the official remaster that also released in 2020.
---
Best Overhaul Mod
A mod which overhauls a game, enhancing or changing it to be a whole new experience.

BannerPage creates a more immersive experience for hardcore players, returners but also new, younger players, of Mount & Blade: Warband. A full conversion from Native back to Native, it includes overhauled graphics, more distinctive factions, new animations, new music, new sounds, improved AI and plenty more.
In a year where we finally saw the early access release of Mount & Blade II: Bannerlord, Bannerpage saw many spend more time with Warband then they would have expected at the start of the year.
---
Best Continued Support
A mod which has continued to receive major updates and support, years after its original release.
For: Battle for Middle-earth II: Rise of the Witch King

Delve deeper into Middle-earth than ever before, in The Age Of The Ring. A mod that aims to create a RTS experience that is faithful to the spirit of Tolkien's mythos. The developers behind the mod have continued to add new factions, heroes and maps, years after it's original release and throughout this year.
---
Expansion-worthy Award
This is a mod that we wouldn't be surprised to see as an official expansion,
or be worth paying money for.
For: The Witcher 2: Assassins of Kings
Farewell of the White Wolf is an epilogue of the story presented in The Witcher series. Made with the engine of its second game, it tells about a wedding of Geralt of Rivia and Yennefer of Vengerberg. During three days of adventures, you're going to see the returns of Geralt's closest friends, unexpected guests, interesting stories and... more than just one romance.
---
Historical Accuracy Award
A mod that dives into a period of history rarely touched upon by other games,
and does so with great attention to detail.
For: Doom II
After years of planning, you finally make the trip to Texas to visit the National Videogame Museum, only to find that it has been completely overrun by demons! With your trusty Super Shotgun in hand, rip and tear your way through the hordes of hellspawn to clear out the annals of video game history!
The arrival of the recreation of one of the most reputable video game museums in the world as a Doom mod, has meant video game fans around the world have been able to experience the National Videogame Museum from their homes. Learning about the history of video games, all while taking out some pesky demons!
A mod that uses the story or universe of a film or television show to
accurately recreate its world and vibe.
For: Total War: Shogun 2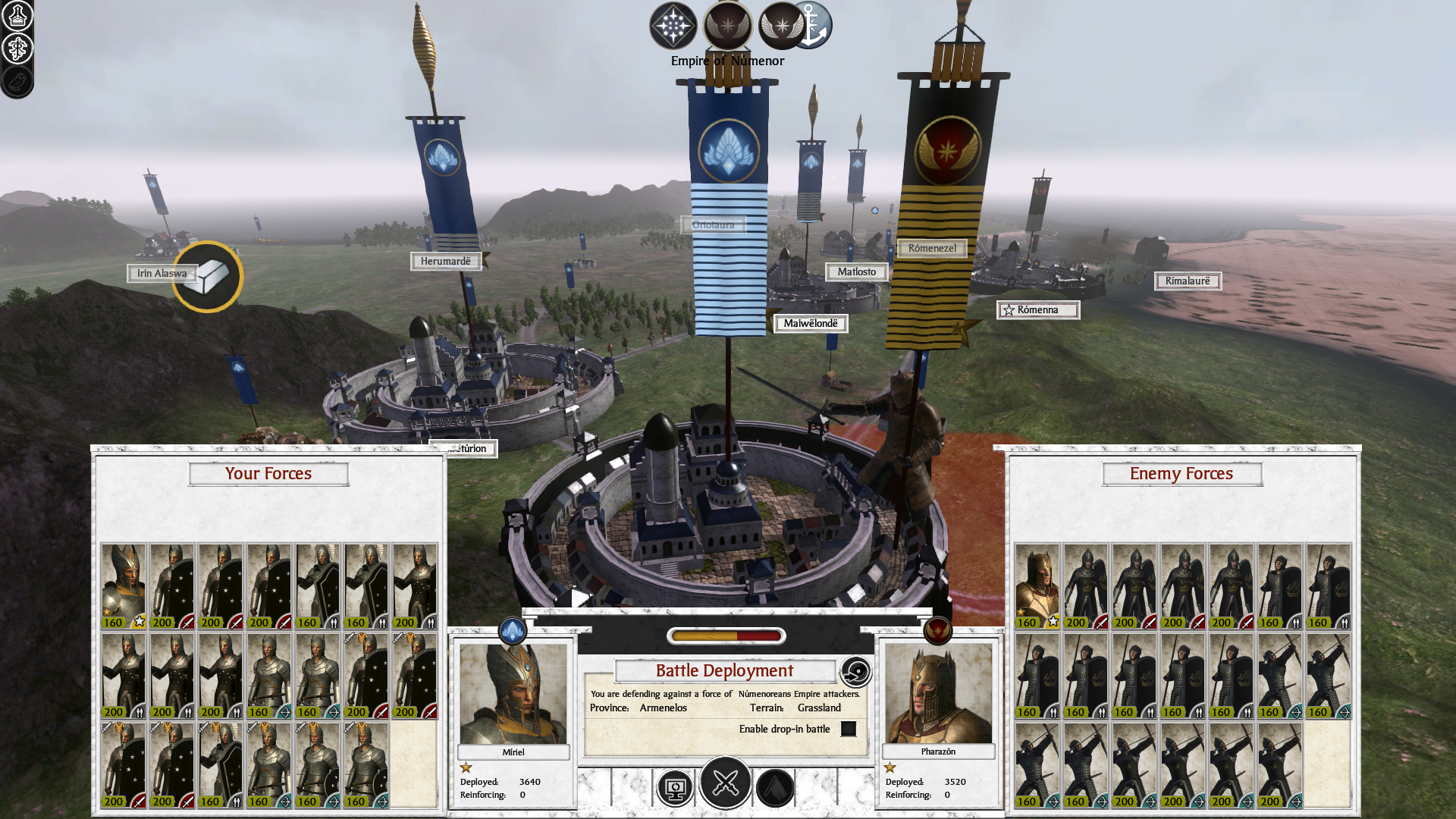 Last Alliance: Total War is overhaul mod to Shogun 2, based on stories from Tolkien's books, concretely on wars Dúnedain and Elves against Sauron at the end of the Second Age. An alpha is available with a playable campaign, with the final version planned to contain two campaigns: Akallabêth and Last Alliance War. Although the mod is still in early days of development, what's been released so far has already shown the developers commitment to recreate this era of the Tolkien universe as authentically as possible.
---
Best Unique Twist
A mod that takes a game in a new and interesting direction.
From the creators of Amnesia: Key to Freedom. Doom Zero is both a celebration and subversion of the original Doom. With unique puzzles, navigational and narrative elements and 4 player co-op. One of the main purposes of the mod, was to prove to Doom fans that there is plenty more you can do with the vanilla version of Doom II, and it does so expertly well. With id Software and Bethesda even acknowledging its quality and adding it to the official re-released version of Doom II as an add-on.
---
Most Anticipated
A mod which, though not yet released, has spent 2020 building incredible anticipation for it.
For: Portal 2
Portal Reloaded is a mod for Portal 2, which builds on the concepts of the main game by allowing you to place a third portal, which enables traveling between two different timelines. Thinking in four dimensions is vital to solving 25 brand new mind and time-bending puzzles.
Awoken from stasis by an automated AI, you are expected to perform a very special test course. Within the depths of Aperture Science, secluded from the rest of the facility, lies a previously unknown and long forgotten testing track...
---
The 2020 awards are proudly supported by Manticore Games, creators of Core. Core is an endless universe of games to play and worlds to explore designed by a global community of creators. It's a radically accessible game construction kit and game-playing platform, all in one. Whether you're interested in playing unexpected takes on shooters, RPGs, and party games, exploring massive and spectacular words with friends, or unleashing your own insane game designs on the world, Core is your portal to the multiverse. Learn more about Core, and download it here.
---
What mods would you have picked given the change? Let us know in the comments and get ready for the next announcement in a few days, the most anticipated mods and then the big one soon after that, the Top 10 Mods of 2020!