Advice: i´m from Argentina, so, sorry for my basic english!
These are the different modifications:
External resources:
- Smoothed weapons and better gfx (Cosmetic Doom resources)
- Ketchup gore mod V5 embedded in the main file.
- Ultimate Doom Visor embedded in the main file.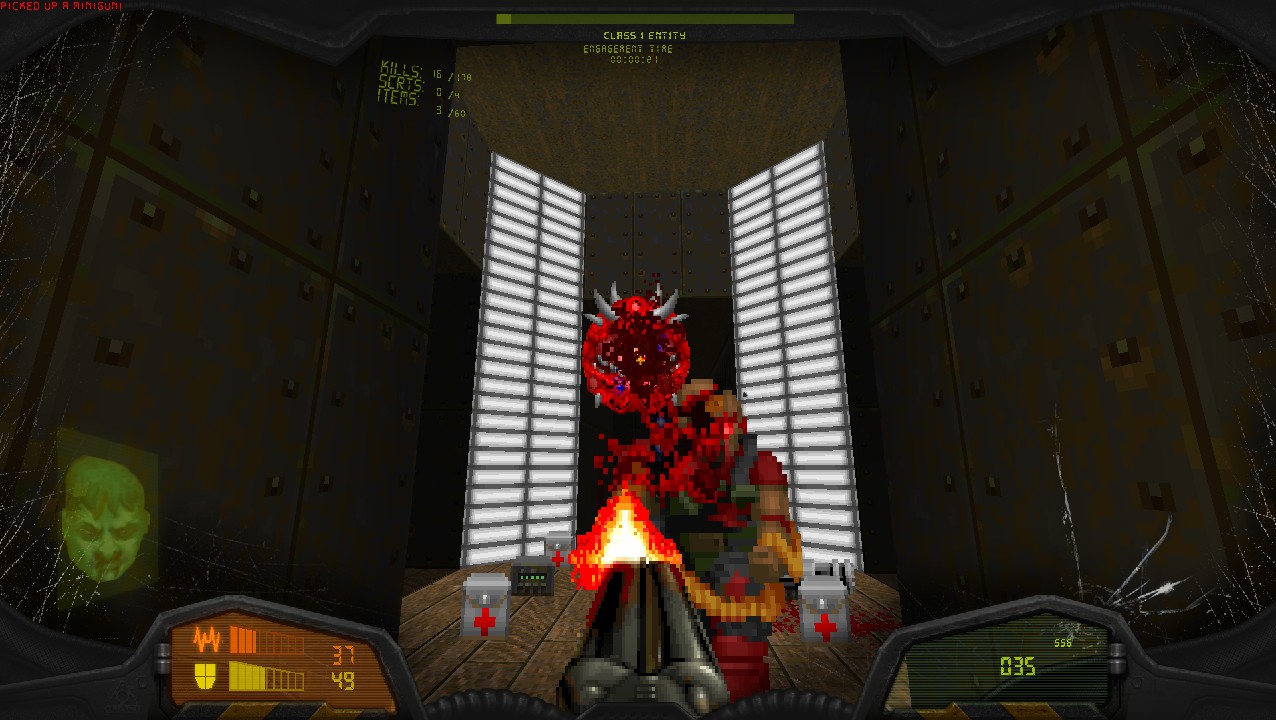 Personal modifications:
- Monsters move slightly faster.
- Some monsters have a lower health, to make the level advancement faster.
- Chaingun replaced with minigun (feels better in my opinion).
- Shotgun fires faster and more accurate, for better precission at long distances.
- Pistol has more precission and does more damage.
- SSG and regular shotgun have more firepower.
- Rockets travel a lot faster, and have a smaller mass, so you can fire between bars for example.
- Plasma balls travel faster.
- Stimpacks and medkits, give less amount of health.
- Ammo boxes give less amount of ammo.
- Player starts with the chainsaw only and a lower amount of health.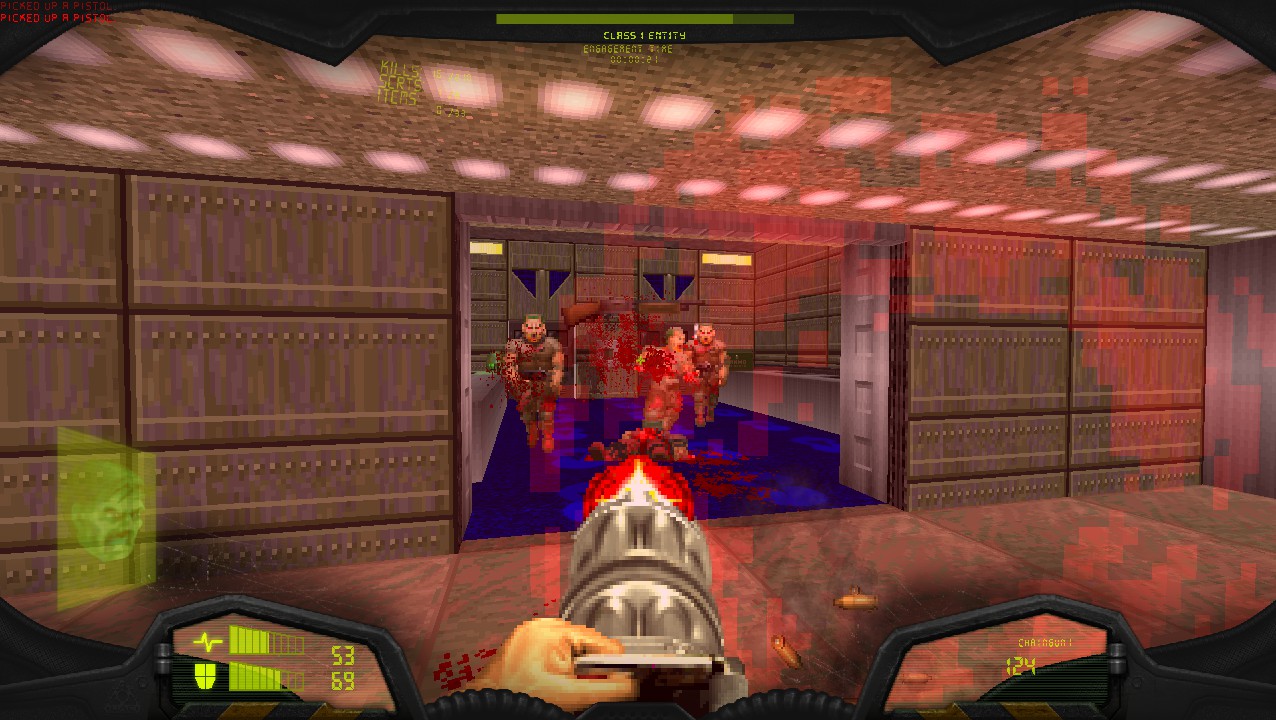 This mod is the result of my own view of the perfect gameplay, so, some improvements and changes could be made later.
Installation:
Load the ZIP (just like a WAD) file with GZDoom and the Doom or Doom 2 IWAD.
For example gzdoom.exe -file doomagainv1.zip
...or simply drag and drop the zip over gzdoom.
Any other file such as a maps wad, should be loaded before this mod.
Some technical information:
- GZDoom and Zdoom compatible. (I tested it on Zdoom at a surface level only)
- I used XWE, Photoshop, Decorate Assistant and Notepad, and it took me almost six days of work.
- It is a beginners mod, i tried to learn a lot of decorate in a short period of time, but i´m very happy with the feeling of the gameplay.
Good luck killing some demons!!
mindlord_17