New player equipment added: hermetic suit. It can be worn and removed at any time and any place by pressing the key (binded in game menu). The air canisters can be used only with hermetic suit on. Only with hermetic suit on and a sufficient air supply player can walk on Mars surface without damaging.
There are many HD Textures in mod, but many of textures was still original at low resolution. This textures was enlarging four times with Topaz A.I. Gigapixel / Topaz Sharpen AI neural network. Besides of this some new HD Textures was created manually and some existings HD Textures was fixed and improved.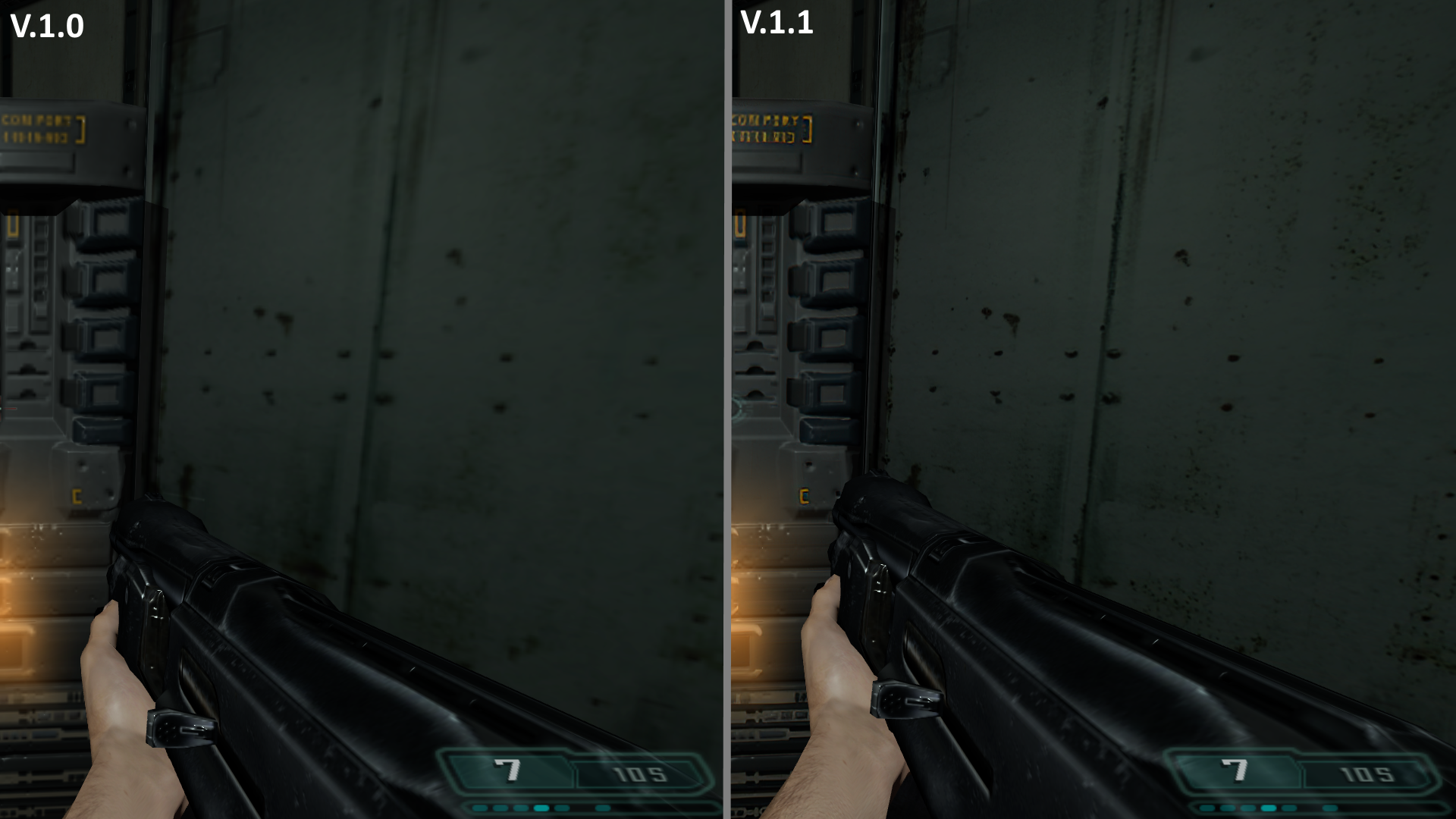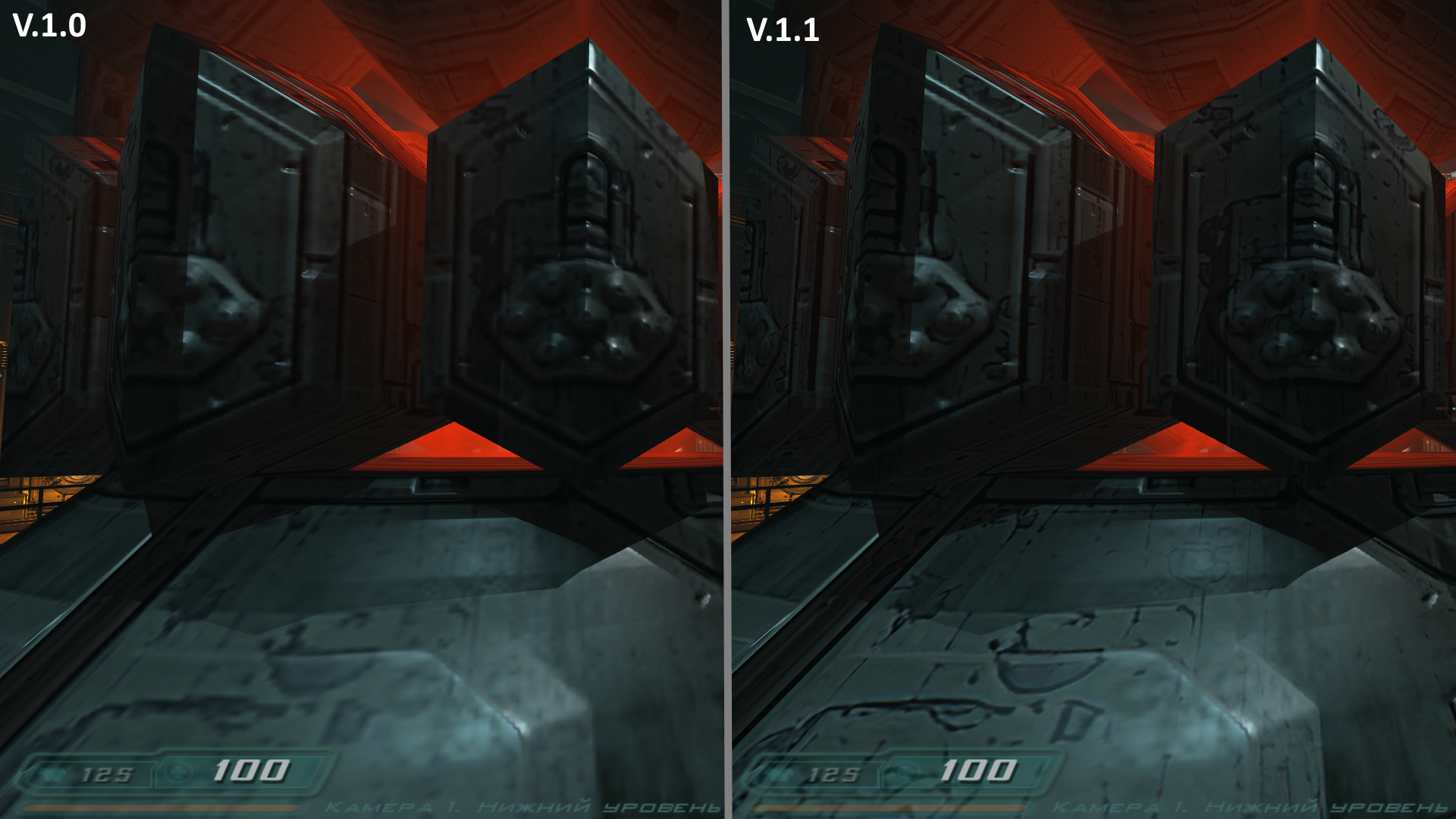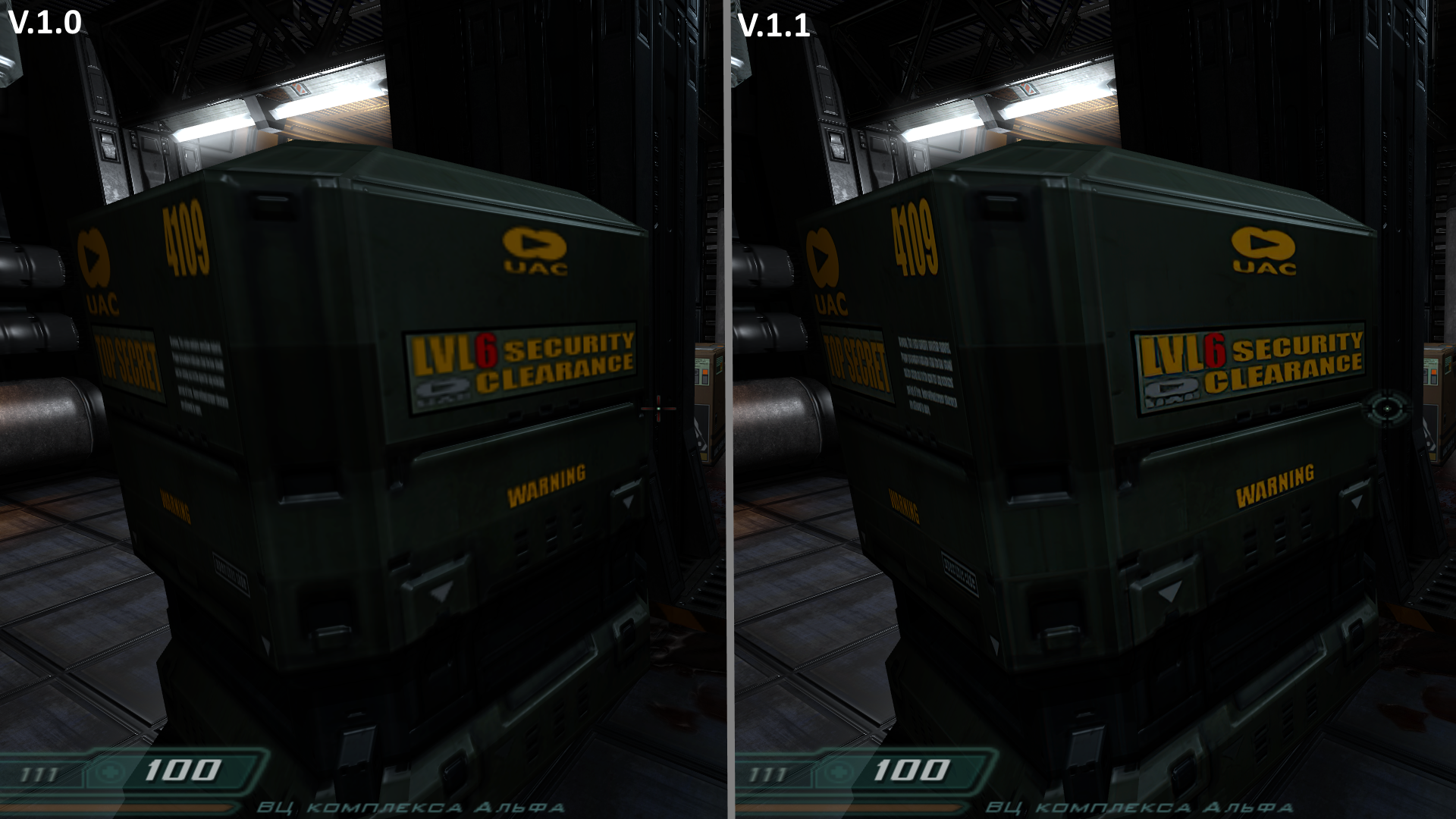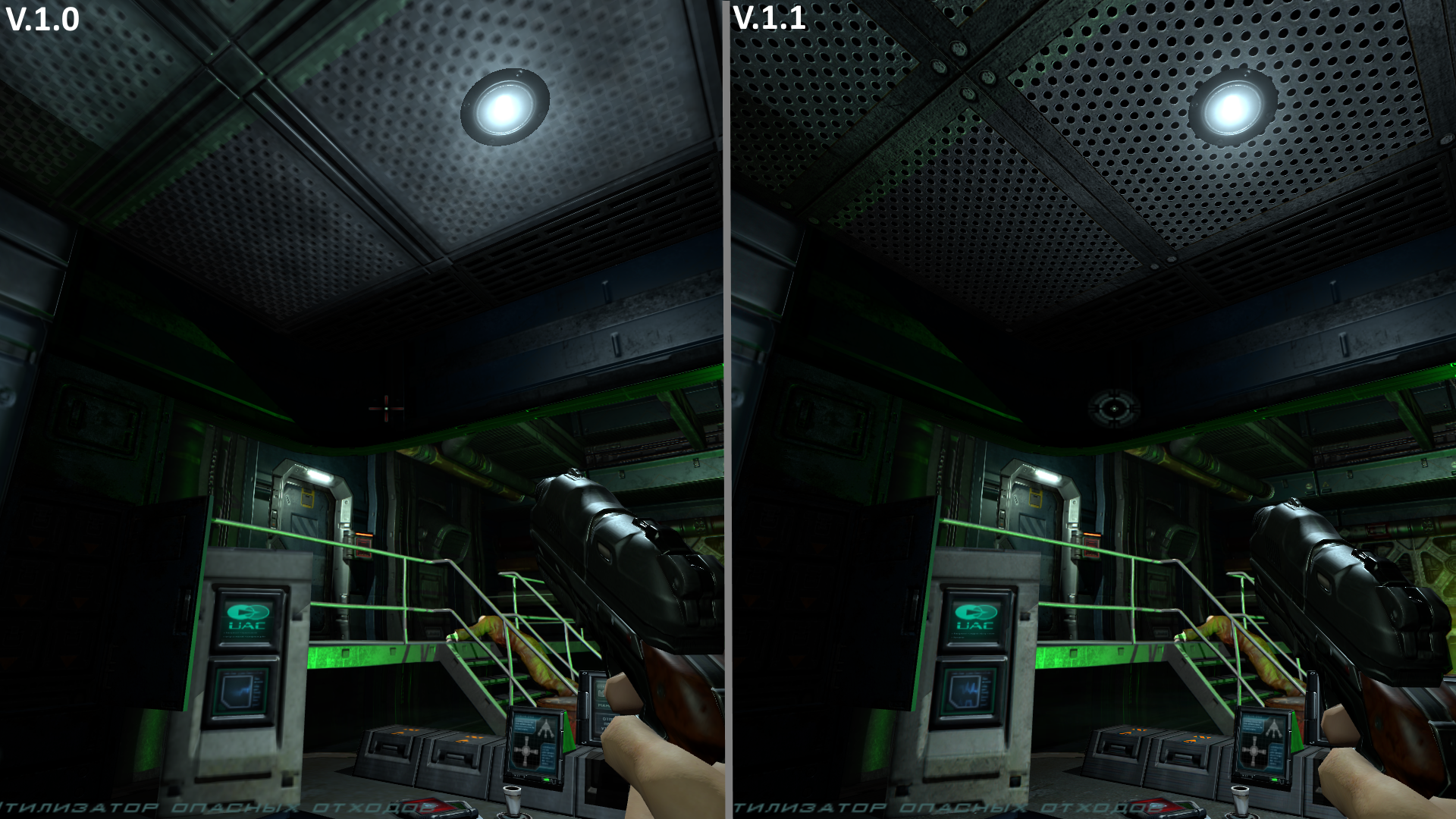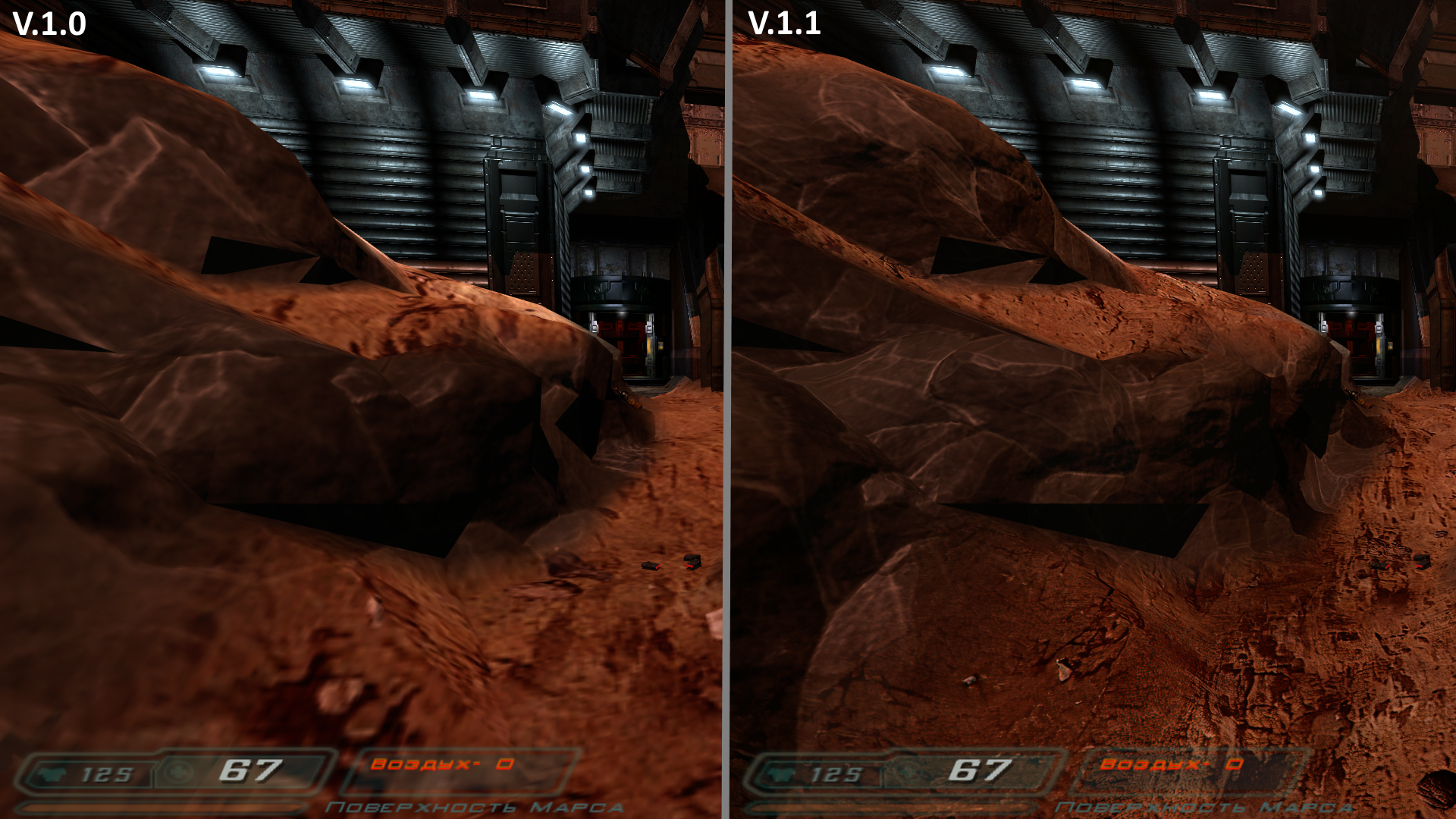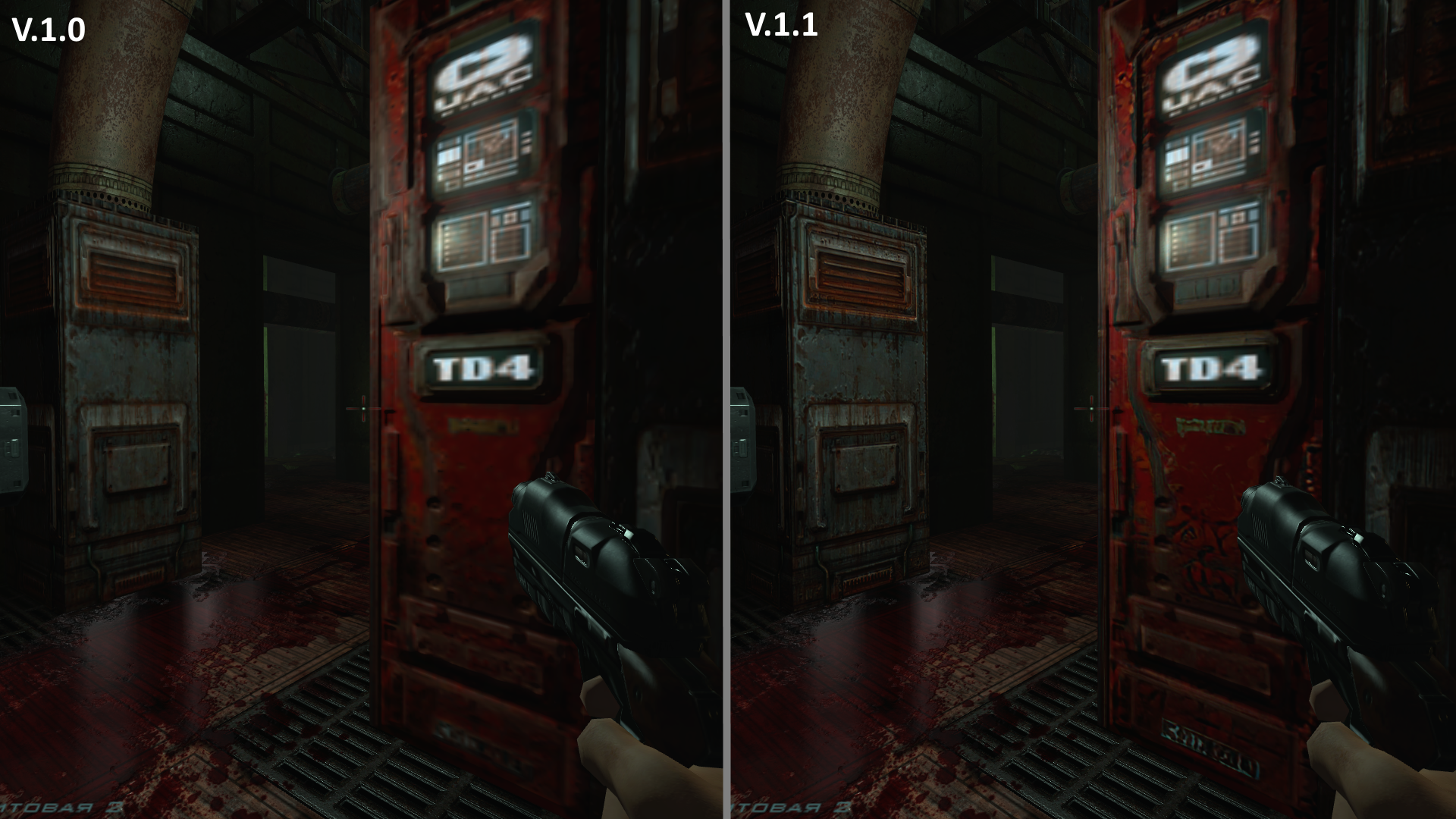 Reduced max ammo count for some weapons (too many ammo in V1.0);
Reduced plasma-gun damage (too high damage in V1.0);
Increased muzzle smoke for weapons (there is almost no smoke in V1.0). A color and direction of smoke is light gray and out of barrel like in real weapons, not black and flying up(like from cigarette) as in vanilla;
Lost Mission will be included with all the benefits of Rivarez Edition (reworked Sikkmod, ambient lighting, HD Textures, ejecting the brasses from left to right etc). Credits to Arl. for sharing his mod.