Ash Nazg!
Welcome to Third Age Total War: Divide and Conquer submod! As the current writer on the DaC Council, I am proud to present you with some long anticipated information on the new factions of DaC and the major changes to the vanilla factions. This bio is of the Shadow of Mordor and their war with Gondor. All campaigns start in the Third Age 2980, 39 years before the events of The War of the Ring.
Shadow of Mordor:
Faction Leader: Sauron
Faction Capital: Barad-dûr
Best Infantry Unit: Sauron's Will
Best Unit: Olog-hai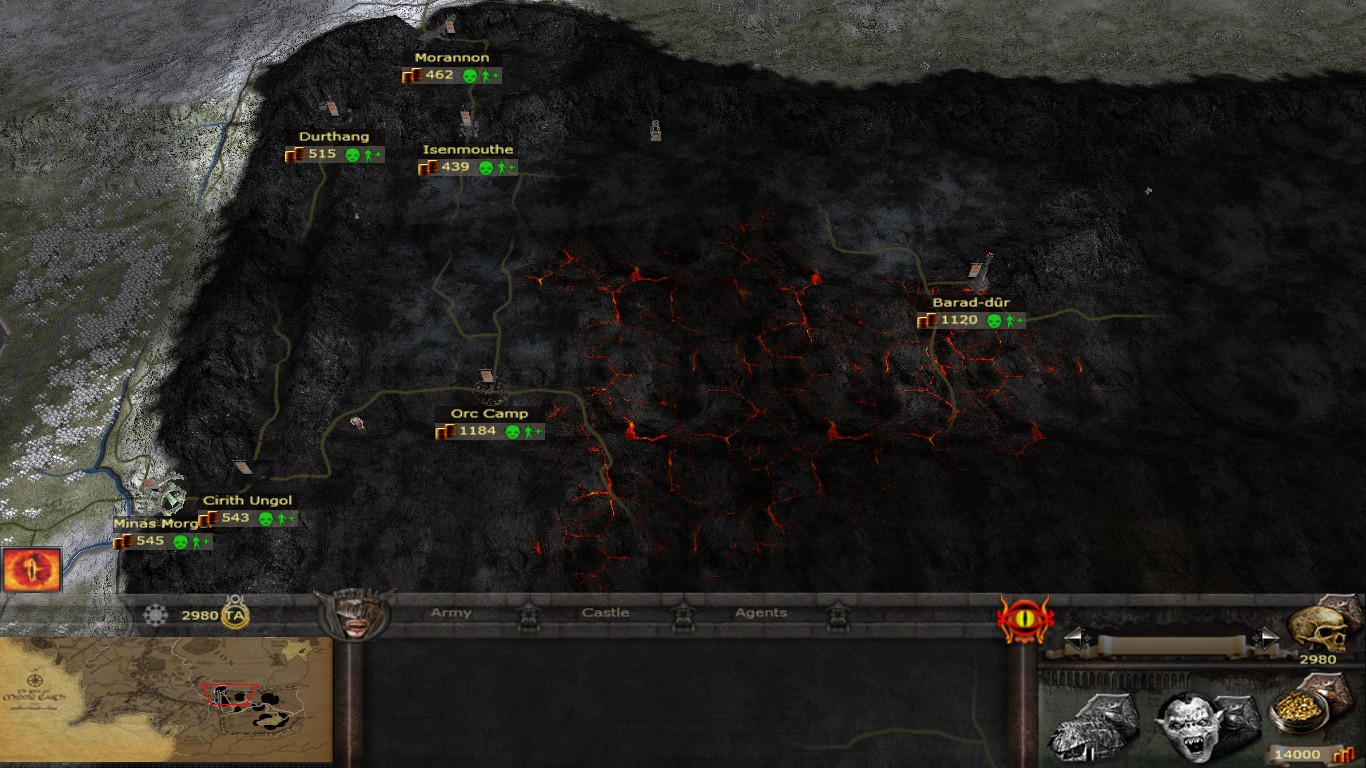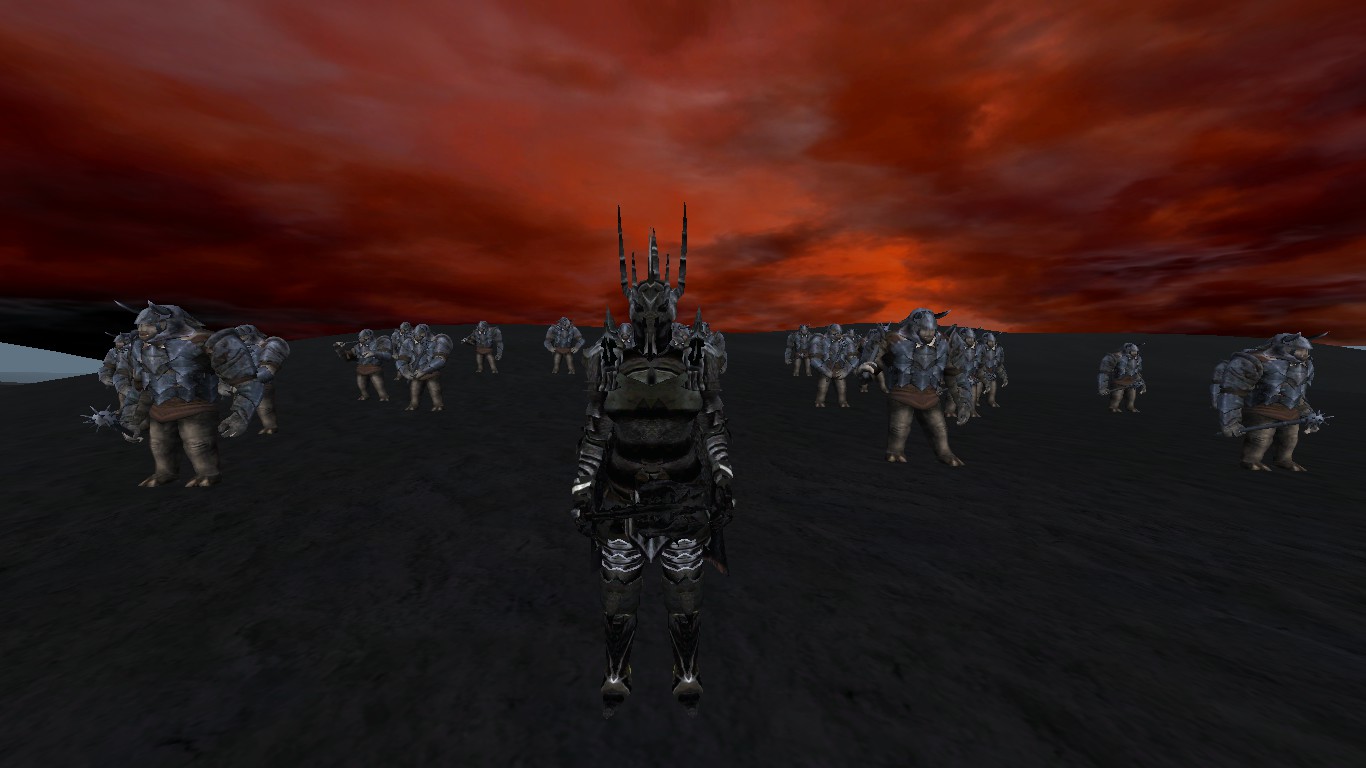 Gameplay Bio: Morgoth was a fool, he wanted more than he could possibly control and he incurred the wrath of the Valar; he paid the price. Our lord has prepared and planned and will rise much further than that old valian fool ever could. The Valar have forsaken Middle-earth and the lands are ripe for the taking, thousands of years in the making come to a head now and Sauron the Deciever will rise; the Free Peoples will Fall!
The Númenoreans have fallen from majesty and there is no strength left in their crippled Steward, they have alienated themselves from the world and no one will ride to their aid, they are a low hanging apple and can be taken with little difficulty. To ensure his will be done, Lord Sauron has had his foul pits working tirelessly to arm and spawn thousands of Orcs and they cover the Gorgoroth plain, as locusts swarming in the dark. However our Lord knows that Orcs are fickle and cowardly and strong dependable units will be required. In order to counter the heavily armed warriors of Gondor, the Witch-king has copied their armour and put his uruks through rigorous training and the result is the Morgul Uruks. Very strong uruks who will hold as the first line of defence should the scum in Gondor attempt an attack. Marching out from the depths of the Black Land come the armoured Olog-hai. Fierce and aggressive attack trolls who hunger for battle and live for only one purpose, to destroy and ravage any foe who dares live free. They are outfitted in very heavy iron armour and can withstand the attacks of the Gondorians incredibly well. Alongside the Morgul Uruks come the vast array of Mordorian Uruks. Wielding sharp swords, sturdy shields and strong scavenged armour, they are a force to be feared on the battle, as ruthless as they are savage and unforgiving, they will lay wast to the west if given the chance and few can stop them. Lastly, Sauron has also to content with insubordinate allies, rumours spread that Saruman seeks to overthrow Sauron, Maiar at war. He remains an ally at the moment but rumours must be crushed. As such, the fiercest Uruks have been taken to Barad-Dûr, little is known of what has happened to them but they emerge as the physical embodiment of Sauron's Will hand have taken that very name. Marching with heavy two-handed weapons, strong armour and nothing but a raw bloodlust for war. Should any of those foolish subordinates feel that Sauron can be challenged then his Will shall march across their lands and crush any glimmer of hope out of them.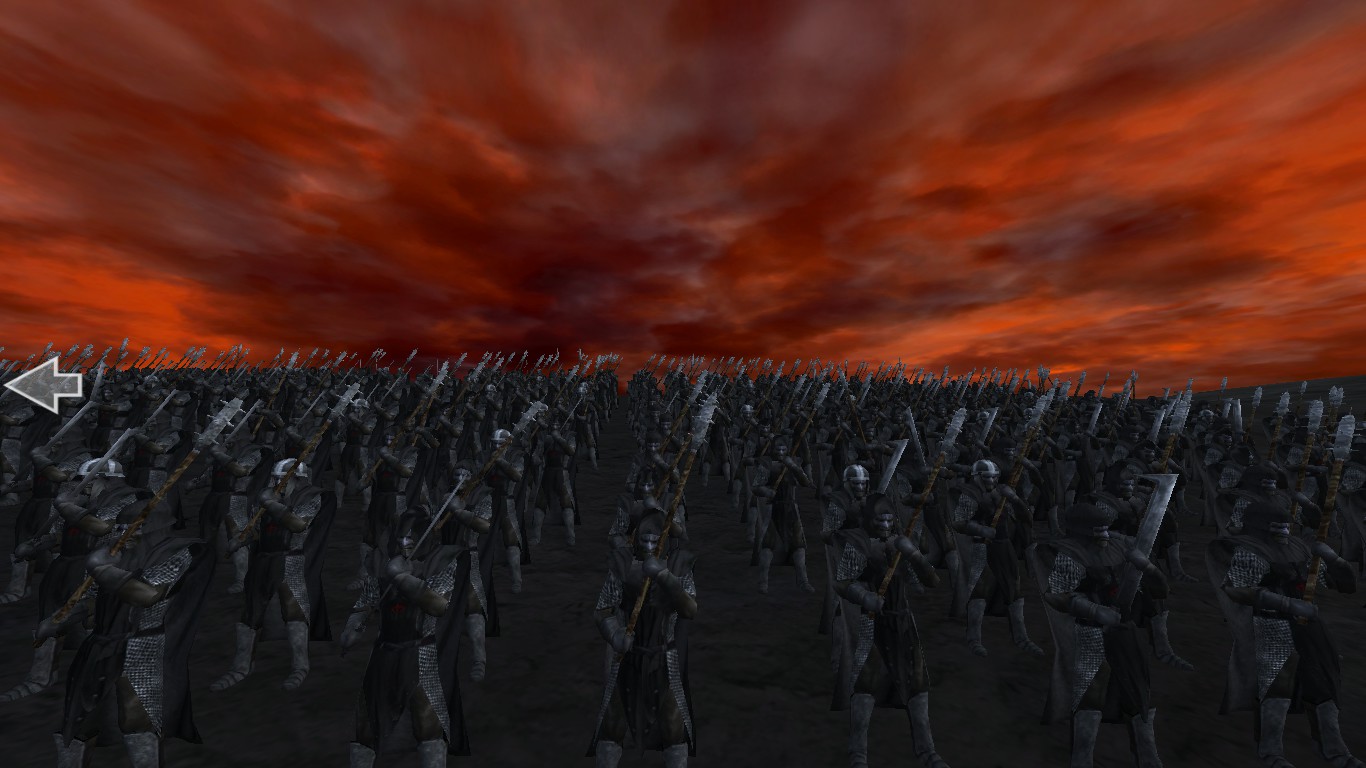 Gameplay Tips: Speed. As Mordor it is very wise to rush Gondor with all you have and cripple their economic and military centre early. If you can hold back Dol Amroth then begin expanding through Rohan early as well so you can then claim all the lands from a huge power base...