2008 has passed as a year full of success for D.I.P.R.I.P. Our first demo release in March has put us on the modding scene and gathered a lot of positive feedback followed by numerous press reviews and interviews. The innovation and quality delivered by D.I.P.R.I.P. has been recognized by Valve and we were able to Warm Up the modding scene once again in October by delivering D.I.P.R.I.P. Warm Up directly through Steam.
Now we are proud and excited to announce that we have been chosen as the Mod of The Year by Steamfriends.com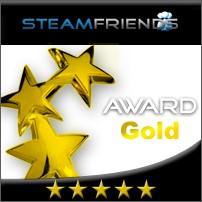 "What at first looked to be a simple take on the classic 'Twisted Metal' quickly gathered speed and became a lot more than a simple re-make. DIPRIP sees players driving huge metal beats around beautifully created landscapes, fending off fellow drivers with bombs, rockets and miniguns while carrying nuclear bombs into the enemy base to create just that little bit more destruction. Featuring its own achievements and packing completely destructable scenery and explosive action, DIPRIP is a hell of a lot of fun and more than deserves our Mod of the Year award..."
As 2008 has come to an end the Moddb.com's Mod of the year Awards nominations voting has now begun.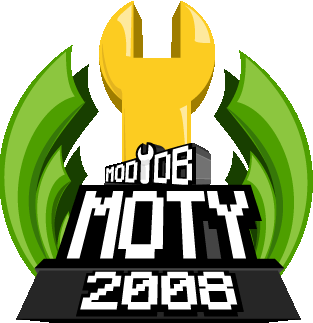 Remember to vote for D.I.P.R.I.P. and wish us good luck in the voting.