Patch 1.40 and Diablo II Lilith
Another streak of working on the mod brings you yet another big update. Though similar in content, version 1.4 comes with some major internal upgrades, most obviously showing in the file size and a lot of new sounds.
The big story, however, is a set of additional files and edits designed to make this version not only fully compatible, but able to apply widespread "Diablofying" changes (like new enemies and bosses) when being merged with the huge and awesome mod that is Mostal's Lilith - Battles of Jalavia.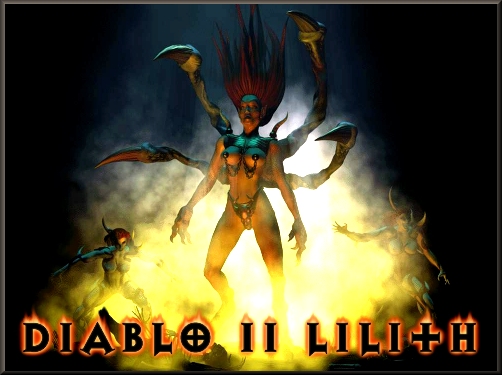 The result, of course, is Diablo 2 Lilith. The classes and features of D2I, combined with the beautiful world, dark dungeons and original Diablo soundtrack of Lilith, together creating a total conversion of TQIT. All in all it is an expansion upon of at least five mods (D2I and Lilith include parts of Lufe's Allskins, Kirii's UI and Yourfriend's Sound Mod, respectively) with the additional specific improvements added on top, in order to give you the closest thing to Diablo you can get in TQ these days.
And yet it is still a loadable mod, so no installing over your original game or anything. This also allows you to combine it with hard patches like camera mods or of course the Bugfix Fanpatch.
The official D2 Lilith from the downloads is based on "Fast Lilith" which offers quicker gameplay than D2 Immortal while making the many enemies no less dangerous.

Screens
Changelog for D2 Immortal 1.31 -> 1.40
All known bugs fixed
New heroes and quest bosses
New guest monster appearances
Fixed & distributed Wraith MIs
Boss/champion makeovers
New & improved effects
Major sound redesign (YourFriend's mod)
Added "Lilith assimilation code"
Feature List of D2 Lilith
Total conversion of TQ to resemble Diablo
Five fully playable Diablo 2 classes
Original looks, sounds, designs and musical score
A huge open world to explore
Unique new skill mechanics
Javelins and dexterity-based weapons
Hybrid character and class mixture support
New balance systems, support for "weak" damage types
Extra sound overhaul from YourFriend's sound mod
A deadly alliance of D2I and Lilith enemies
Improved enemy skills and AI
Hordes of monsters, more champions
New heroes, bosses and items
Some details on the 1.4 improvements can be found here, here and here. For D2I in general, have a look at the Development Thread (or anything in the subforum, really). For everything about Lilith, consult Lilithpedia. For history of D2L, go here.
Enjoy!
-Vio