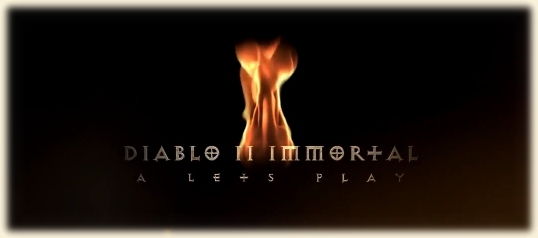 There are two awesome Youtubers from Australia by the names of Klo0ga and 5T3V3N5 who have recently been doing a Let's Play of TQIT, among other things like Grim Dawn or Oblivion.
I found them very entertaining to follow, as they are two funny and laid-back guys, so I asked them if they would like to do the same again for you - with an exclusive preview of the upcoming Diablo 2 Immortal v1.7

And here they are!

They have no idea what is new, or what to expect, but that makes it even better.


You can follow their antics from either player's viewpoint in their respective Youtube channel:
Go have a look, give them a thumbs up for their effort, and maybe a few good tips on the way.
Especially if you are a new player on the fence about trying D2I, you might learn a few things about the opportunities and perils of playing it for the first time.