Sorry, for it's been a long time. But this whole summer i've worked on the resurrection of Defence Alliance 2. Which brought alot of bug fixes and some new cool stuff.
First of all I've implented our own ranking system, which allows players to rank up and receive points which allows players to customize their player, like increasing their health, runspeed or reload speed. Ranks will also be displayed above the player, so everybody can see how much of a veteran you are at killing zombies.
Besides ranks, the game now also has a few unlockables. The player has to achieve a certain amount of kills with a certain weapon or on a certain specimen to unlock faster rate of fire, nuclear grenades, incendiary bullets, etc..
I've currently also implented 30 achievements, which go from killing an champion to healing other players or refilling your ammo. Below you can see the icon's which represent all the current achievements. They're not final so they might still change.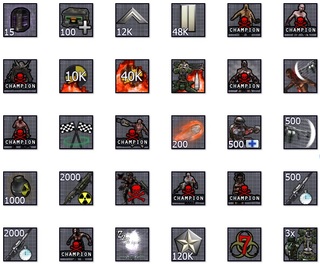 In order to view your progress, there is now a new window displaying your current statistics and achievement progress.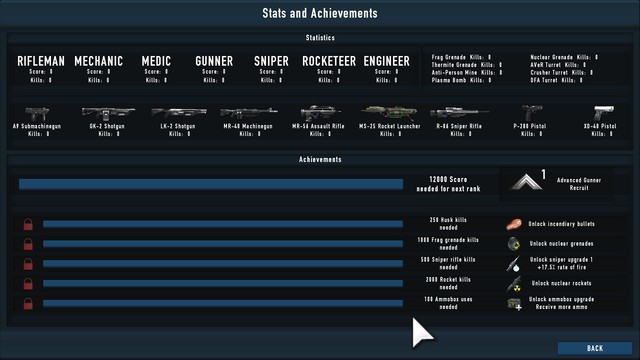 Besides all the ranks and achievements, the game itself also got a little polish. I've also added new class specific skins: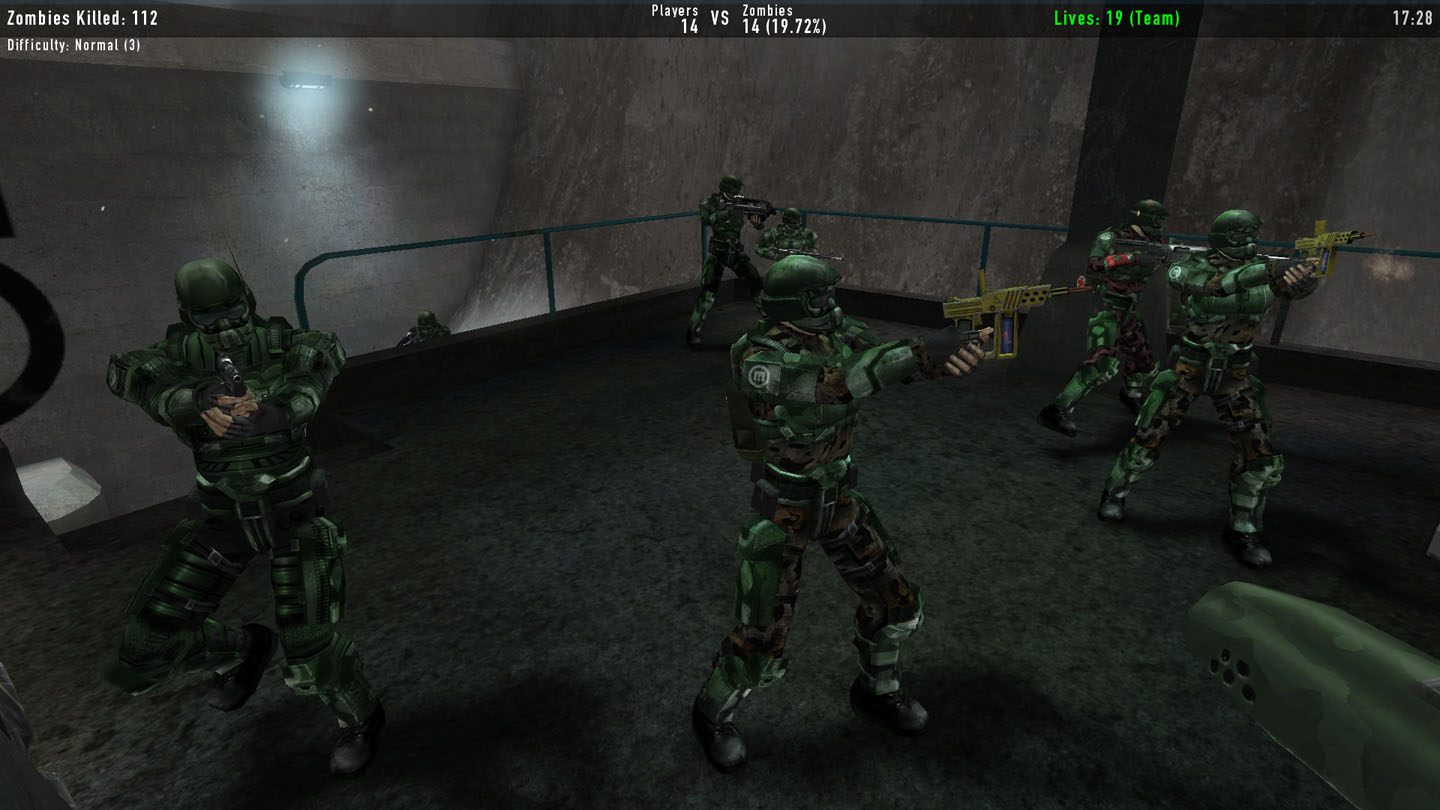 For gameplay footage i'd like to link you to the Tripwire forums, where I've posted a couple video's from the playtest we had a week ago.
I'm hoping that Tripwire will have some time soon (being busy with RO2), and we'll hopefully see the beta on steam later next month.