And so, another one comes.

Dead Sector.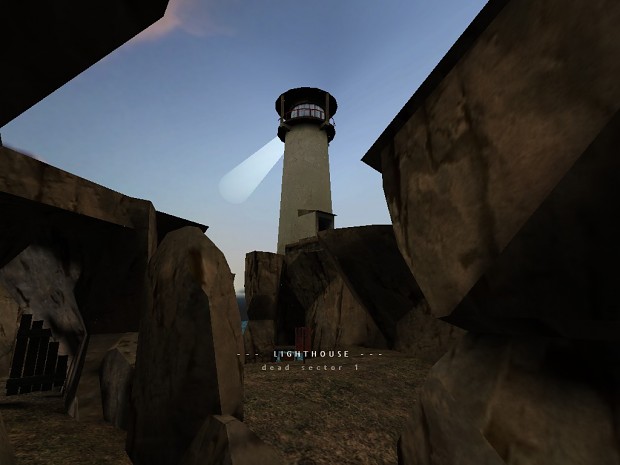 This was to be honest a pretty polarizing mod when i last saw it.
To some people, this was a pretty good mod, level's nice looking, a good enemy variety, some environmental puzzles here and there, an acceptable ending, some cool set-pieces, not really much to complain about.

To the others however, this mod was filled with broken optimization that causes severe lag on older computers, filled with arbitrary difficulty such as a line of zombies in a closed up path you HAVE to traverse through without weapons, confusing puzzles, inconsistent zombie models, made for the kind of people who knows GoldSource inner tricks, and last but not least, no English translation.
One commenter literally said that he removed it the moment the menu comes out Czech is his face.

I think that was one of few reasons that STALK3R, the mod's creator tried to remake it.
Anyone remembered "The Island"?
That HL2 mod?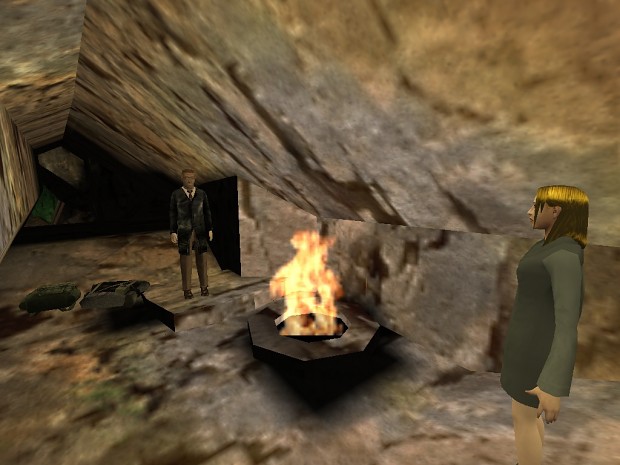 That was Dead Sector, but cut down, immensely.
No puzzles, no tricksy movements, no tripmine climbing.

And most of all, the maps for the most part were set in plain daylight, not early evening.
Killing multitudes of zombies with the usual HEV hands for some reason.
To most people, this was average.
Disappointing for me since the original did kinda stick in my head for a good while.
Some of what made DS memorable was lost in transition.

So i did this.
Something for the fans of the older version, i know it might not be the cup of tea for a lot of players due to some of the original's silliness.

Hell, I even put in some extra notes to help out new players get through the tricky bits.

Well, at the very least a translation, no?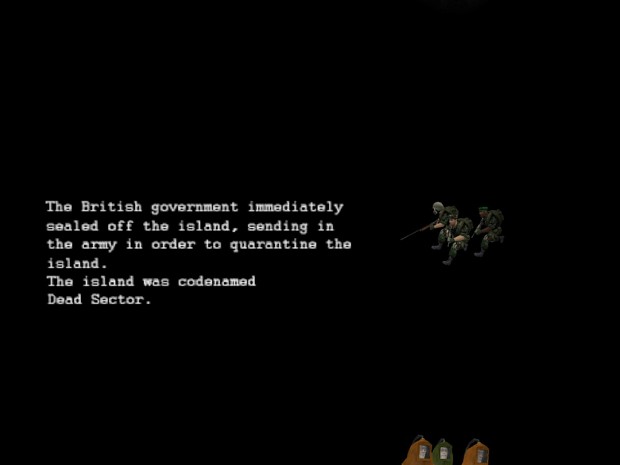 I have to apologize in advance however, the translations in this Remod aren't what i would call "faithful".
I used a translator program for literally all of these and added in some of my own interpretation of the word as translators are generally unreliable to simply copy and paste.
I find it odd though that the actual mod page for DS here claims that it took place in July while the mod itself dates itself at 18.5.1993 which is in May.
There's also the thing where the squad that was tasked to quarantine the island was the one named Dead Sector, which is odd in the titling sense, kinda undermines the name a bit, so i did some creative liberties.
The voice clips are altered too, in which i just say out whatever in the mic, since i can't exactly translate voice clips from a program (not yet anyway, here's to the future).

This might take out a bit for people who understands Czech and finds themselves seeing an entirely different line or word to what was it supposed to be, i do hope that they can forgive me for the transgression.
So here it is.
Dead Sector - Remod.
I hope everyone enjoys it.