Good day everybody and all hail to heavy metal! In a literal sense that is. In this update I'd like to share with you some of the new models to be featured in Z-DAY. Fino is well on his way to making these models single objects which will significantly speed up the level building process. He's already succesfully compiled the blue YPR-765 KMar used by the Royal Netherlands Marechaussee, so these are bound to follow...
New in our line-up is the BPR-18 'Bison', which is a fictional AFV armed with two 7.62mm gpmgs, a 125mm smoothbore cannon and dual .50 BMG heavy machineguns. The Bison can easily switch roles from an infantry fighting vehicle to a nimble tank destroyer. It bridges the gap between the real life YPR-765 KMAR and the very very fictional 'Overlord'.
For those who hadn't seen the oversized 'Overlord' inspired by the equally named tank
from Command & Conquer: Generals, feel free to check it out down below.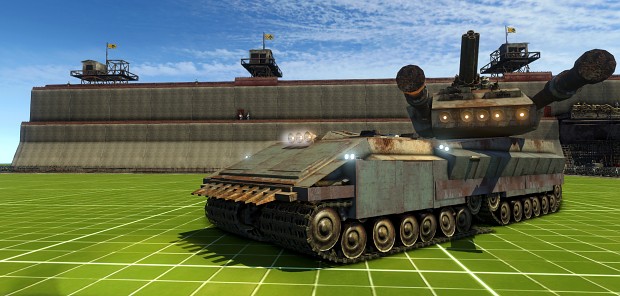 The third video in this news flash showcases progress on the 'Fort Bexhill' level and some updates and changes to the opening level 'Crossing Streets', which will be followed up by level number 2: 'Groceries'.
DO NOT watch this video if you do not want any spoilers!
That's all for now! Mauro aka GCVos checking out!