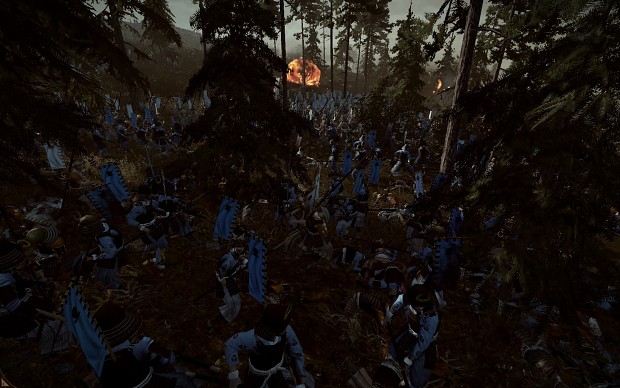 Special new in v3.9
Cavalry less resistant against projectiles.
Missile troops more responsive.
FotS missile troops animations improved.
AI Formations improved especially those dedicated to FotS.
FotS gun infantry AI should be more effective (trying to fire from largest distance possible).
Levy Musketmen have the correct teppo equipment (Vanilla mistake).
Levy Musketmen have now Kneel fire instead of rank fire.
Shooting fatigue penalties slightly increased.
Movement gradient penalties lessened.
Shimazu heavy gunners have now powerful missile penetration ability (as in vanilla but more realistic).
Wooden cannon impact damage increased (They should do some more damage when they hit something).
Bombardment less effective from small ships and generally not so devastating.