First off i would like to say



HELL YEAH!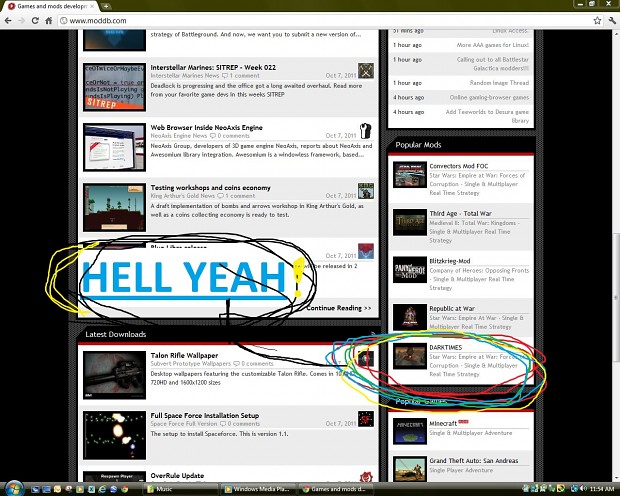 for getting DARKTIMES on the Moddb home page, thank you moddb foc community.
second thing i would like to say are the final things that will be fixed for the mod's release. Now that i have gotten bored of Minecraft and Halo, this mod should be done by thanksgiving to Christmas: FOR CERTAIN
NEW THINGS:
Heros (dammit i needed to finish this for a LONG time)
Better GC map (criss cross hyperspace lanes give me headaches)
balancing ( i need community feedback on this one)
MAPS!!!! (new map pack coming out before V2.0 release: the four horsemen)
campaign? ( a new campaign starting from the twilight of the clone wars ending with the death of gizor. Empire playable. I may need someone to help here)
skins. ( i would like someone to make awesome skins for space skydomes, and planet textures. k. thx. bai.)
Now i leave you with what i did in the 8 minutes before i posted this news: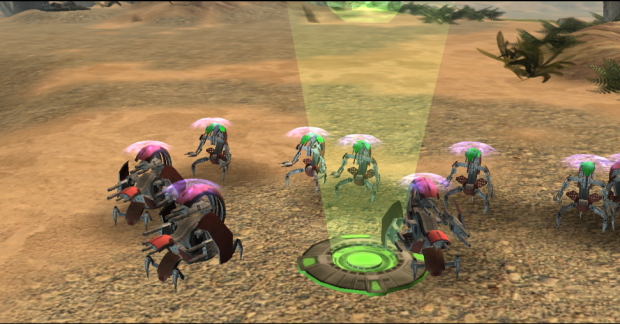 oh, yeah i also got a new windows 7 comp with a BEAST graphics card so i won't post eye-melting crap for pictures any more. Have a jolly Columbus day.