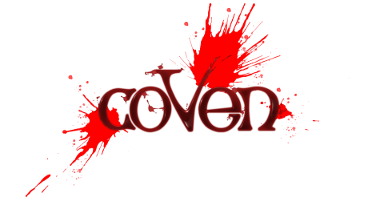 ---
Human population reaches unprecedented numbers.
Poverty, hopelessness, starvation, and overcrowding; testaments to our success.
More and more people giving in to The Temptation.
Humanity imploding under the weight of its growing hate of all things free.
Take sides in the showdown of all times.
Cast your vote by killing. Vampire or Slayer. One side will prevail.
---
But wait, you say, what happened to Coven 3.1? And where exactly have you guys been for the past year?
Like so many mods, Coven proved to be no match for the Valve source 2006 update patch that was released last year. The development team decided to take hiatus from the mod, but Coven never truly left our hearts.
After having some success porting the mod to OB, we decided to jump in head first and recode Coven entirely.
What you see now is the old Coven as we truly envisioned it. And no, not George Lucas style. We promise.
Coven: the future
As you may have noticed, Coven could use some original artwork. Going forward, the Coven team is looking for 2D artists, 3D modellers, and mappers to help us take Coven to the next level. Head over to the forums to introduce yourself if you would like to contribute your talent!


---
Need somewhere to play?
The Official Coven Server:
75.102.38.132:27015