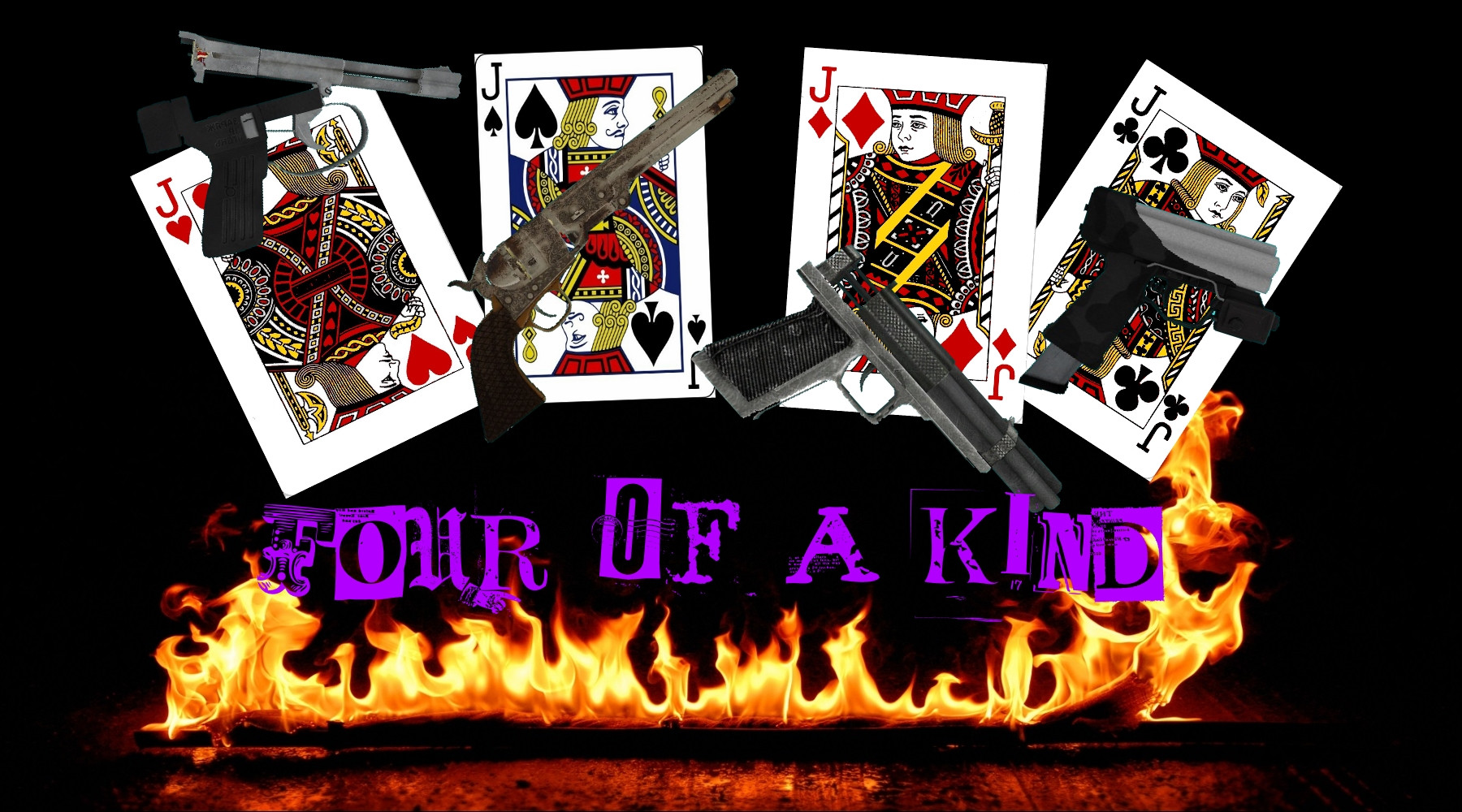 Finally, all 4 unique handguns are released and I offer you to try them in game! All guns got heavily altered animations, tailored for these unique models and got new colors after my work on them.

Jack of Diamonds
Metal storm system pistol with new movable quad slide-barrel and special bullets, that are to be inserted inside the barrel like in sniper rifles' reloads.
Jack of Hearts
Quad barreled pistol with inserting bullets straight into barrel reload mechanism. And stylish rolling at the end!
Jack of Clubs
Penta-barreled gatling micro-monster. Pistol got long Glock clip and special TMP smg modification. Round'n'round we go.
Jack of Spades
Silver engraved revolver right from wild west. Removable silencer makes it look even more unusual. Glorious rusty textures chopped to keep its vintage beauty.