Hi folks!

After some longer period of silence, we are bringing new update which is official start of new Contra, as we call it Contra X!


We have made a lot of changes so far, but more interesting are always visual ones. As usual we were waiting for more of them to gather up, but we decided to not to follow this practice anymore.
This means, we will post more frequent updates, even if they are only related to one single picture.

Few new eye candy stuff which are made.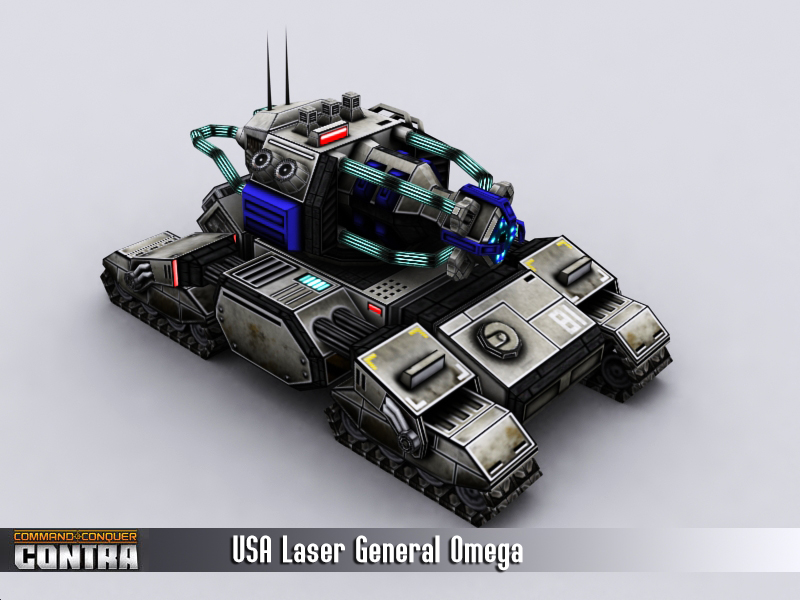 Laser generals super unit Omega got complete makeover, as this unit left as probably the oldest super unit it was about time to match him with other high quality units. He got what he deserved!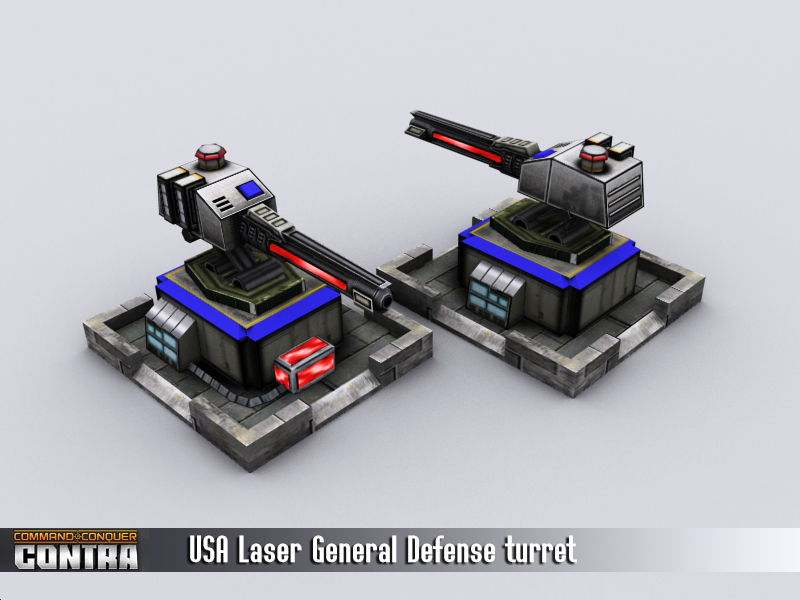 Similar story is with laser defense turret. Even tho old model was good, it didn't fit USA scheme.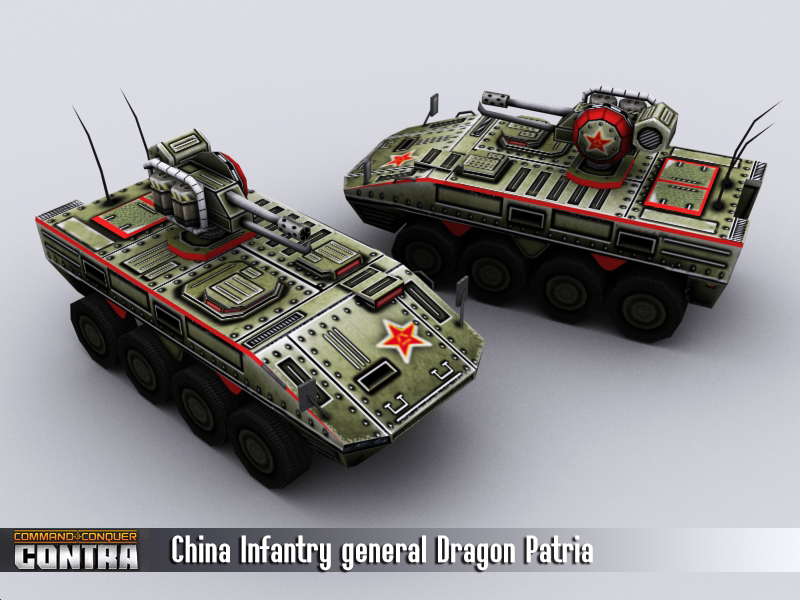 Some artwork for infantry general which also affects gameplay. We removed old Dragon wheeled unit which was really bad looking, and also didn't fit the gameplay. Now Patria based units got new member with flamethrower.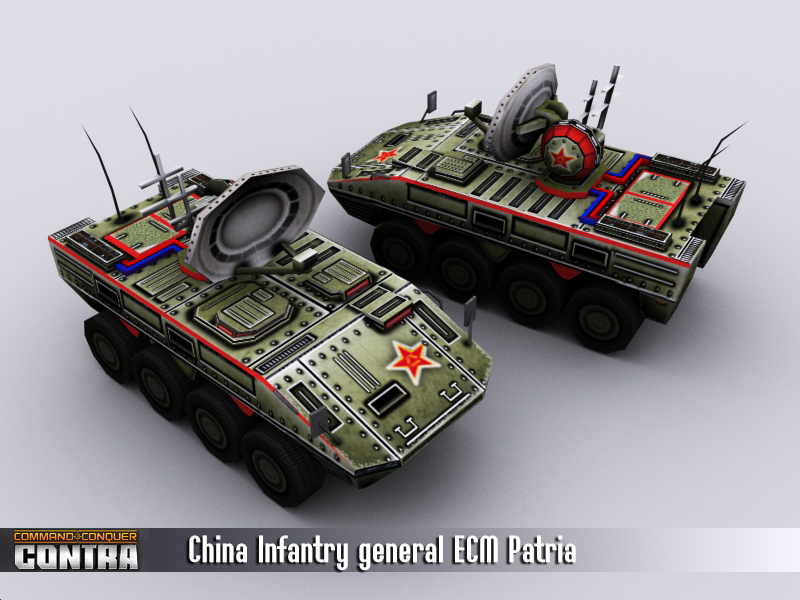 Yes, we already had ECM Patria before, now we decided to bring him once more. The reason behind this comeback is the fact that Patria vehicles got through lot of balance changes to the point where replacing current ECM unit with Patria based one doesn't affect gameplay in a bad way (well, there are still tests left to do).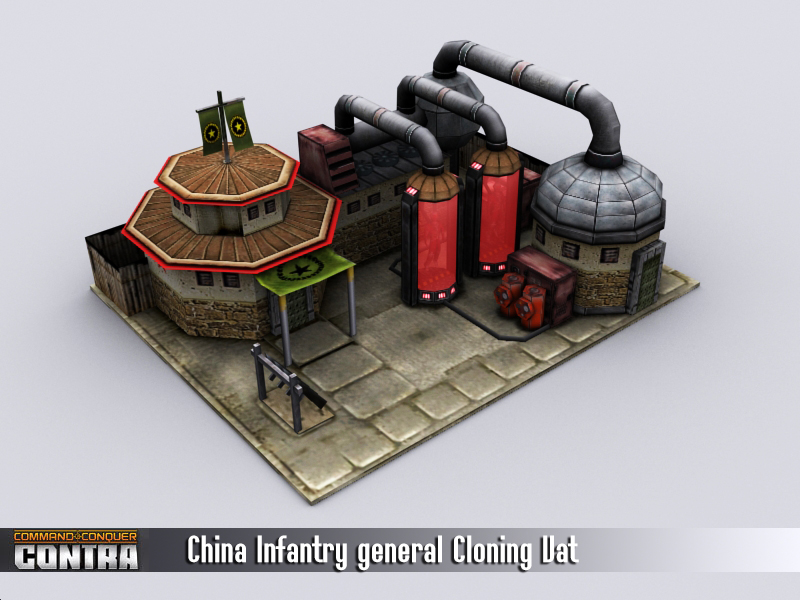 The brand new thing for China Infantry general is Cloning Vat (yes, you got that right Yuri). This was planned for a long time, and now is finally realized. China Infantry General has special structure (as all generals have, or will have 'till the end). This structure has doubled stats from Barracks (cost, build time, and power consumption) but it also gives you clones production. You are now able to produce original soldier and its clone for a price and build time of normal soldier. So, instead of one Tank Hunter, you will get two for the same price and build time. This change will help Infantry general to utilize infantry units even more.
And yes, those are clones in tubes.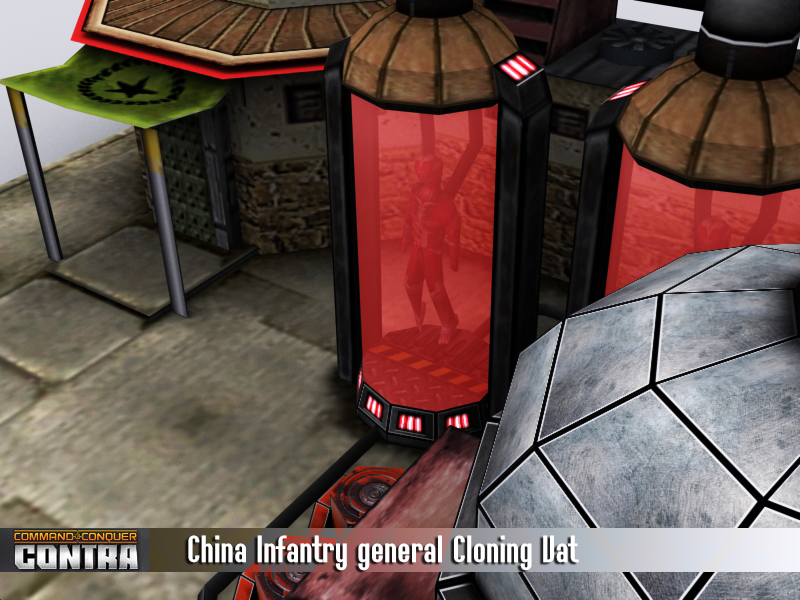 At the end, we surely want to tell you that new HD game GUI is in progress thanks to their original creators and our team which will adapt it to Contra. But more of that in next updates.

Also, thank you all for your support, we really appreciate that!