Welcome Back, Commander!
---
***STATUS UPDATE FROM THE BATTLEFIELD***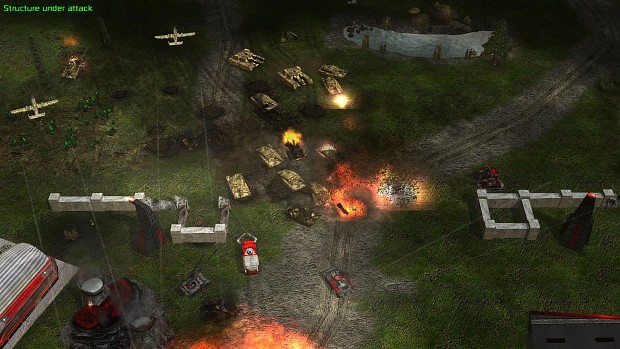 C&C Tiberian Dawn Redux Patch v1.43 is in development with a few more gameplay tweaks, minor bug fixes, and a few other updates
along with several newly completed campaign missions!
Their cutscenes will be included as well!
A PREVIEW:

GDI Mission #9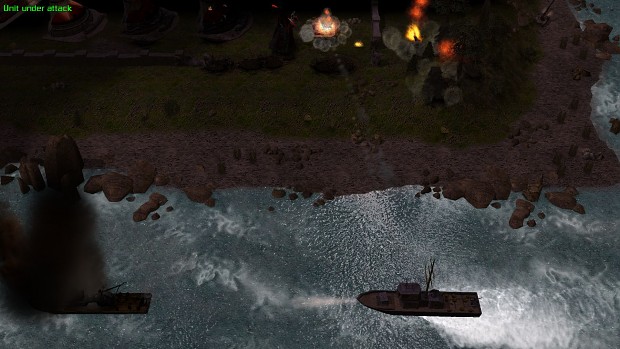 GDI Mission #10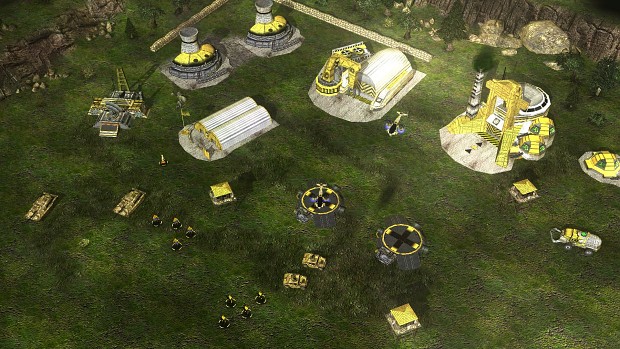 ---
A SPECIAL MESSAGE FROM SGTMYERS88:
TDR Behind the Scenes: AI Scripting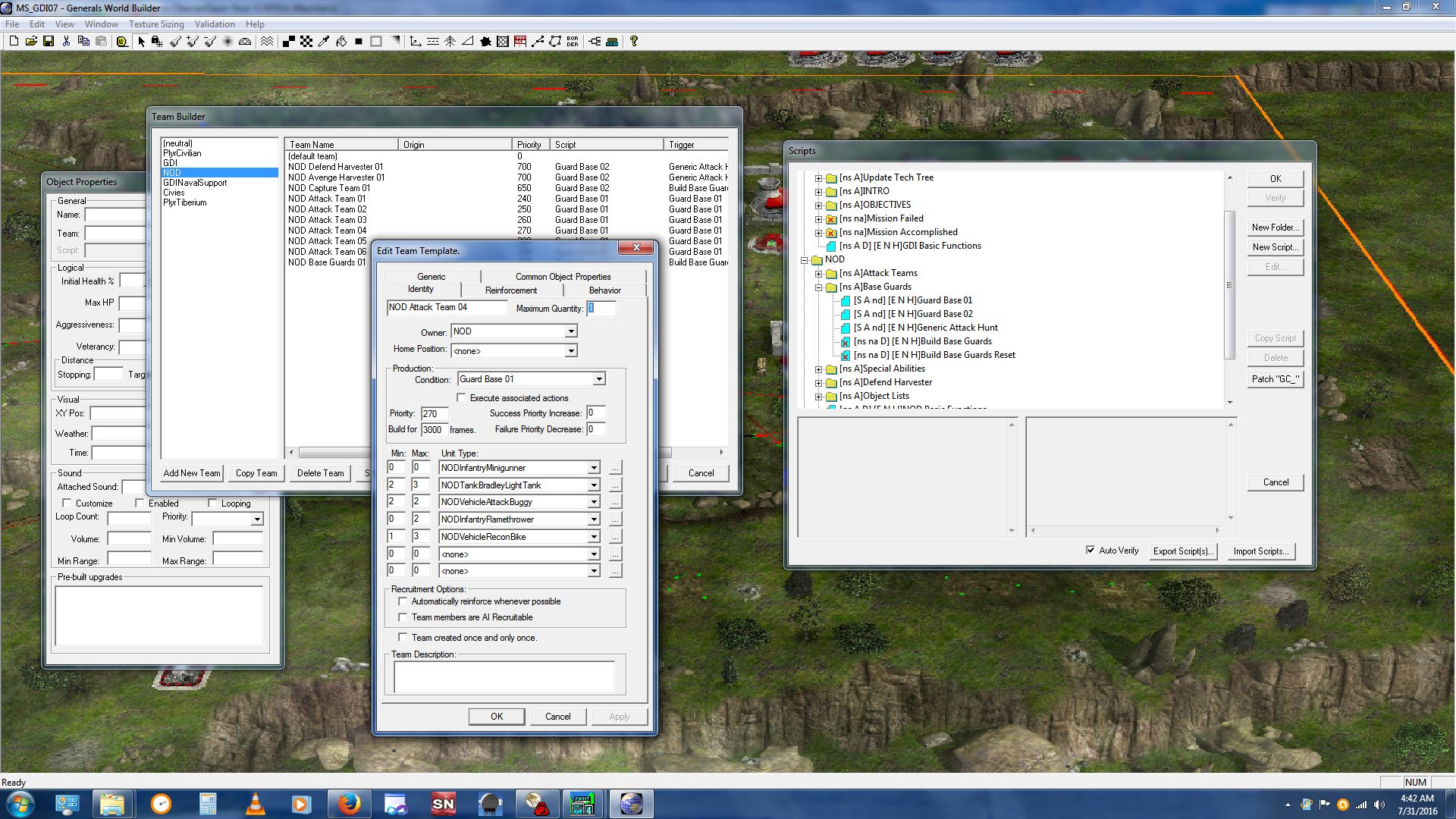 I apologize that it has taken this long for me to get around to fixing the Mod and finishing up the campaigns which was the core reason why this mod exists. One thing I have learned from modding these games is the sometimes horrific task of making an AI that wont be super easy and boring but yet one that wont lag or crash the game or be stupidly impossible to beat. This is the general idea of how all this works and what goes on behind the scenes when I mention the meticulous tweaking that is involved in order to give the players of C&C Tiberian Dawn Redux a respectable Skirmish and Campaign AI system to fight against. Developing something like this is not for the faint of heart and its taken me years of modding this game to fully come to understand it. But even today it can still provide a lot of headaches which was one of the factors that had slowed progress on the mod with my limited time to invest in completing the mission campaigns, unfortunately since a custom tailored AI goes into each and every campaign mission.
TDR Behind the Scenes: Level Design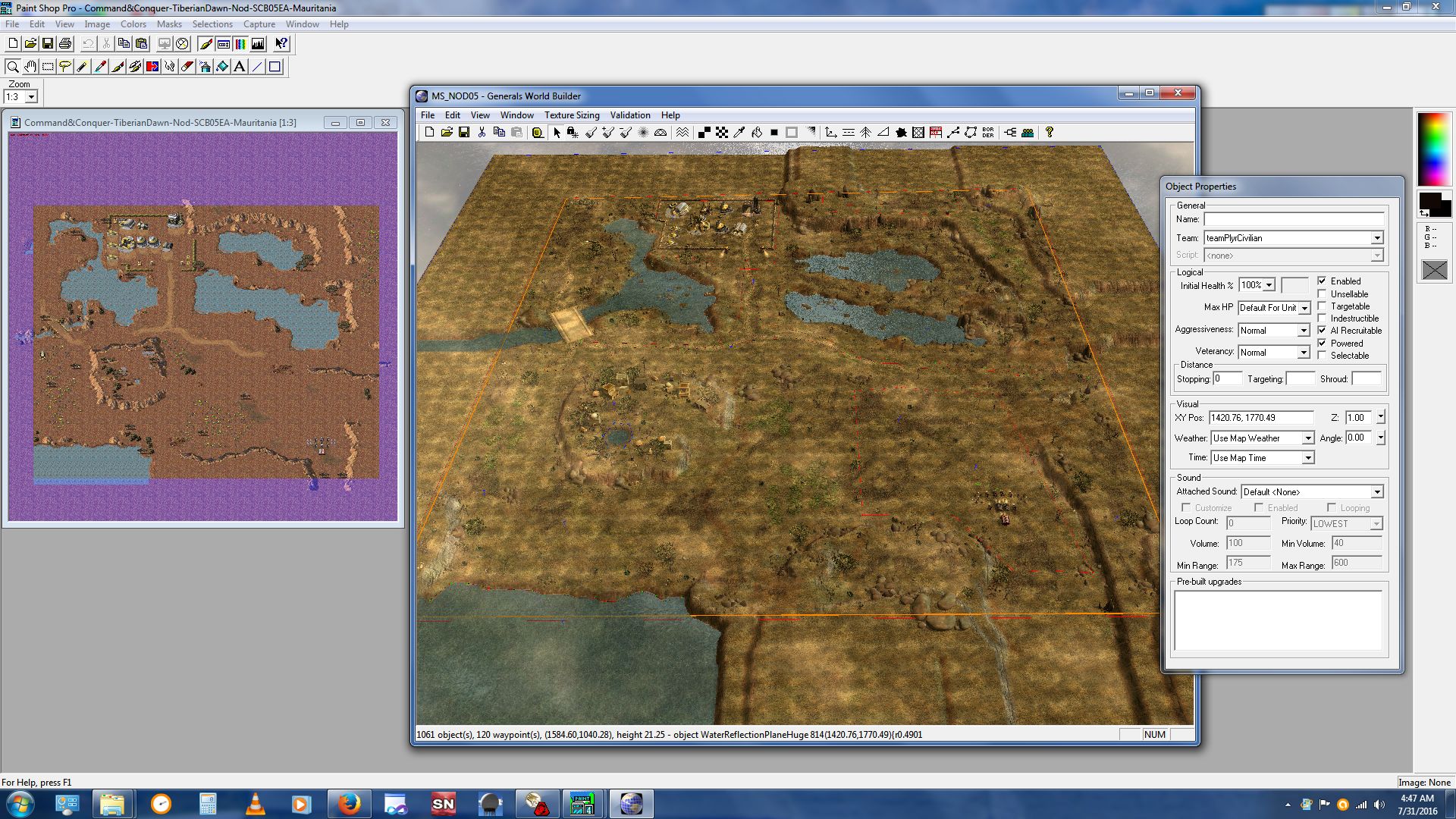 Sometimes it helps to go back to the source material itself for inspiration. When designing the existing campaign missions, a great amount of work goes into every map in order to attain the best possible accuracy and detail. On the left is an image layout of the original C&C95 map of the 5th Nod Campaign Mission and then the recreated version from the mod on the right rendered in the C&C Generals World Builder. There is only one person currently doing all this work with the mapping and level design, which is myself. Currently there are 20 playable campaign missions in total but 12 more are needed to complete the campaigns. My goal is to release 4-6 additional missions in the next patch before the end of the year with additional sets of missions in subsequent patches after that.
---
And lastly, here is a couple gameplay videos of the completed missions, including one of the newly completed campaign missions that is yet to make a public release. Special thanks goes to TaxOwlbear for beta testing the missions and featuring the mod's general gameplay.
Feel free to tell your friends and frienemies about this project and you can download the current release and its associated patches HERE
STAY TUNED FOR ADDITIONAL UPDATES!
©2016 sgtmyers88