Unfortunately the pictures appeared a bit funky you may need to save them to see them properly. . First Find you Combiner and open it.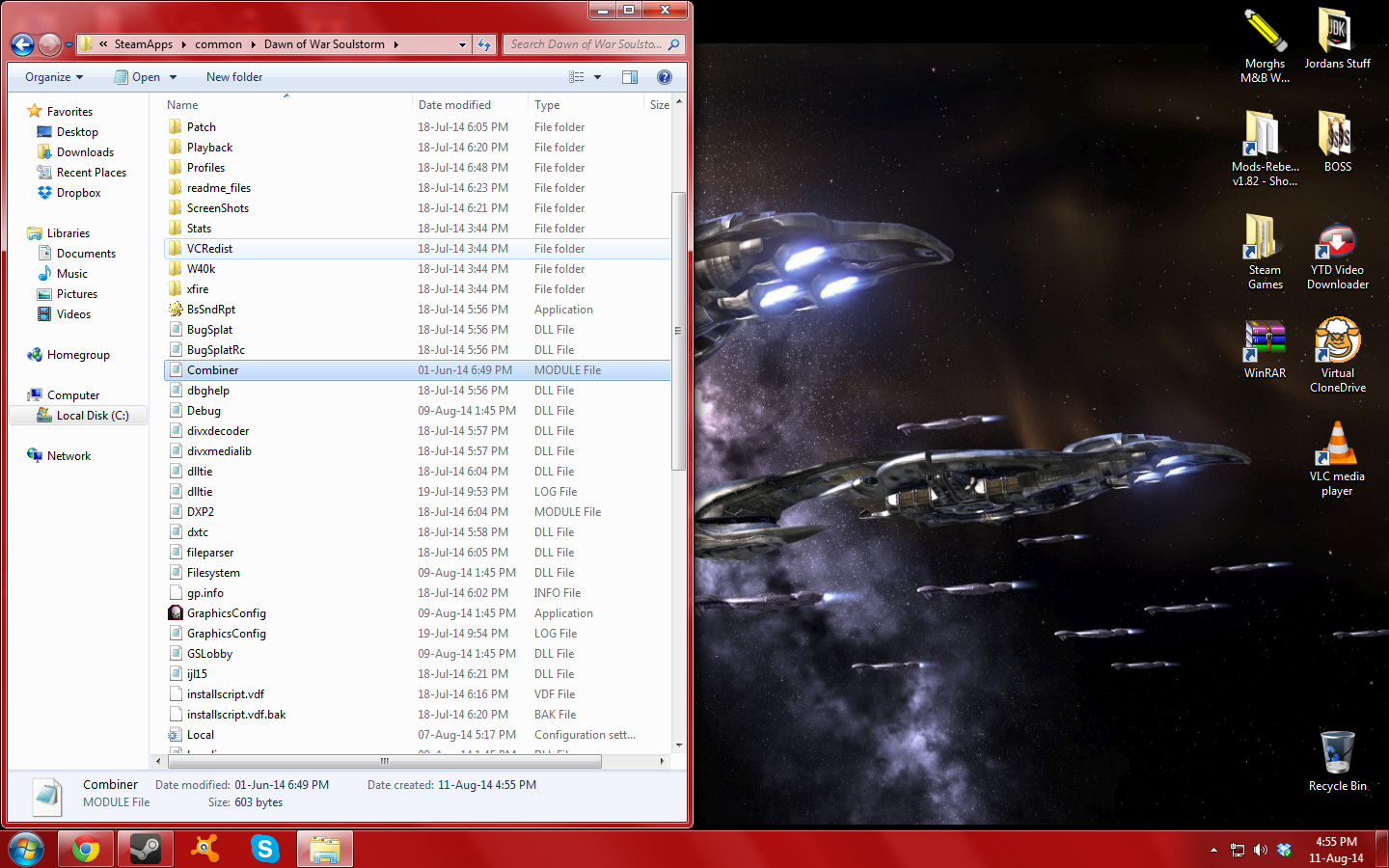 For this tutorial i have removed the steel legion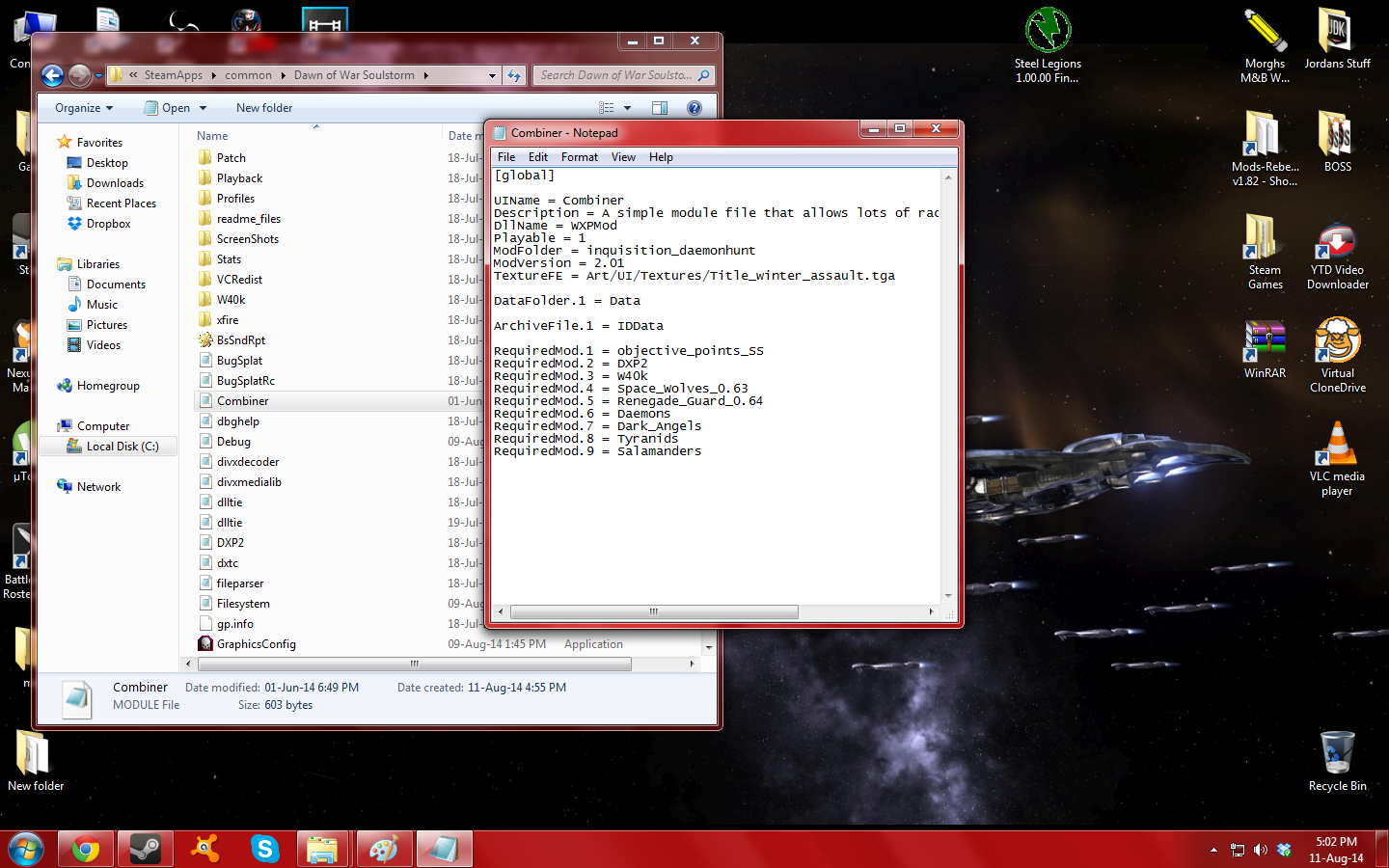 Now find the module for the race you wan't to add and copy it's name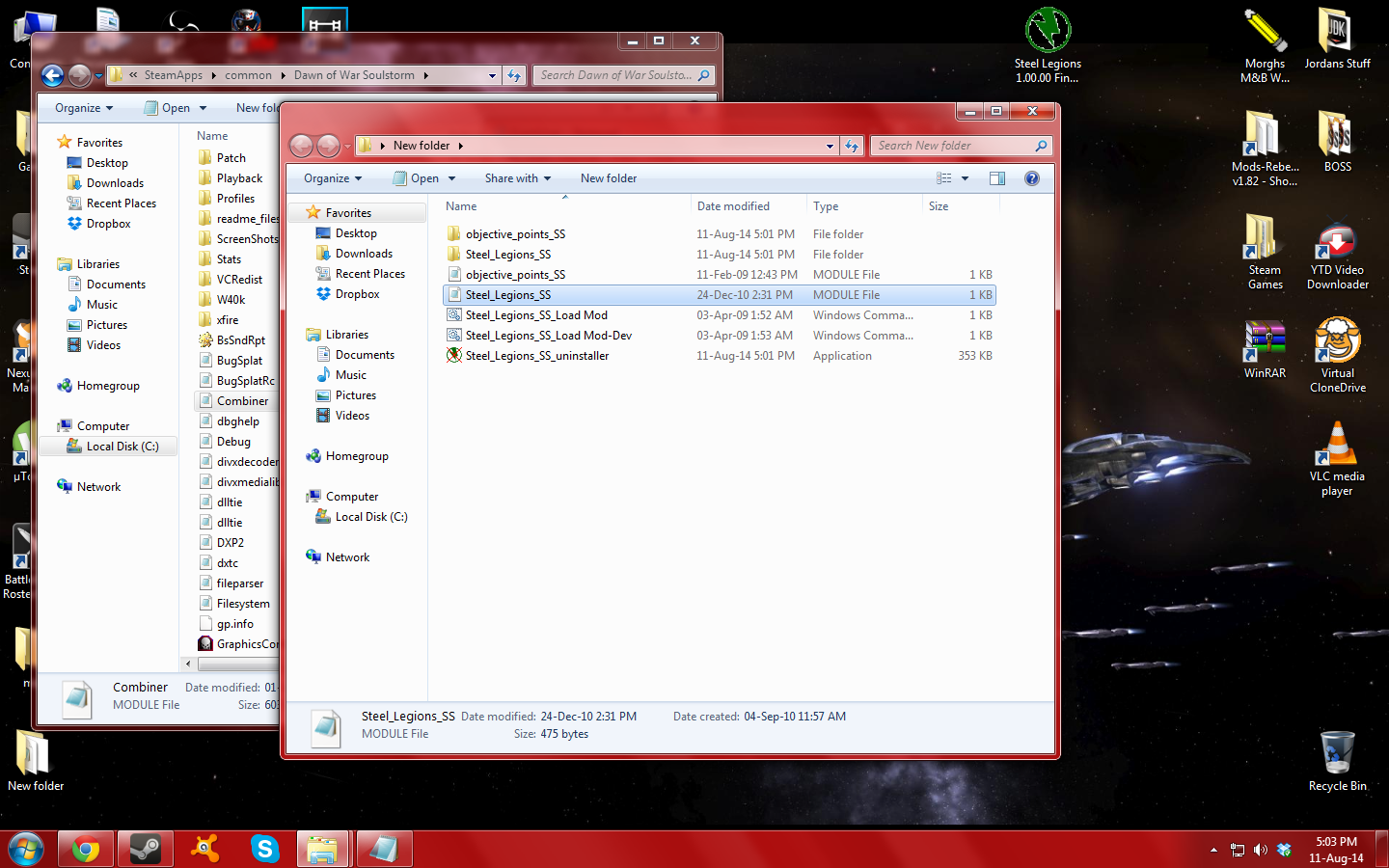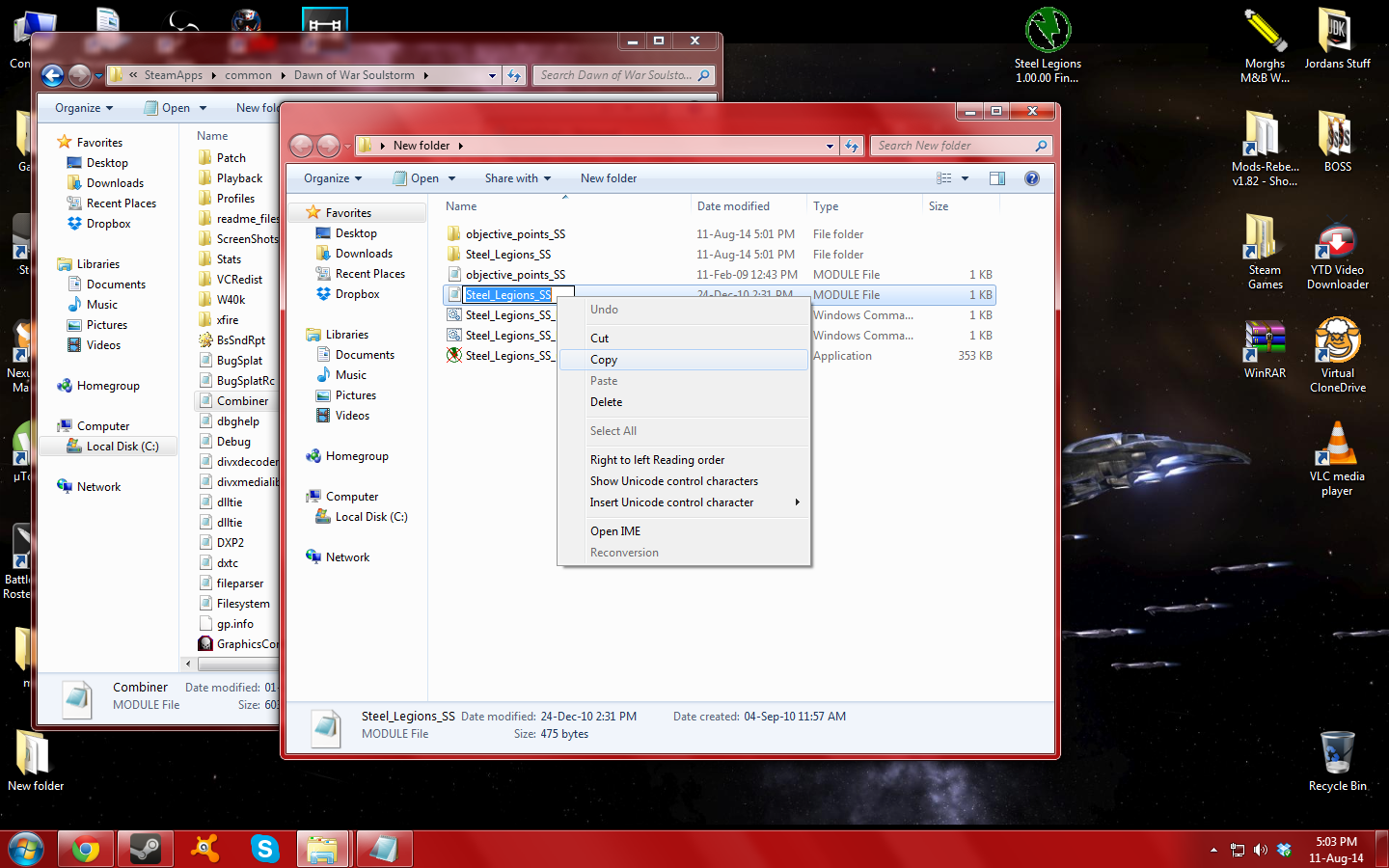 Next paste the name in as indicated by the image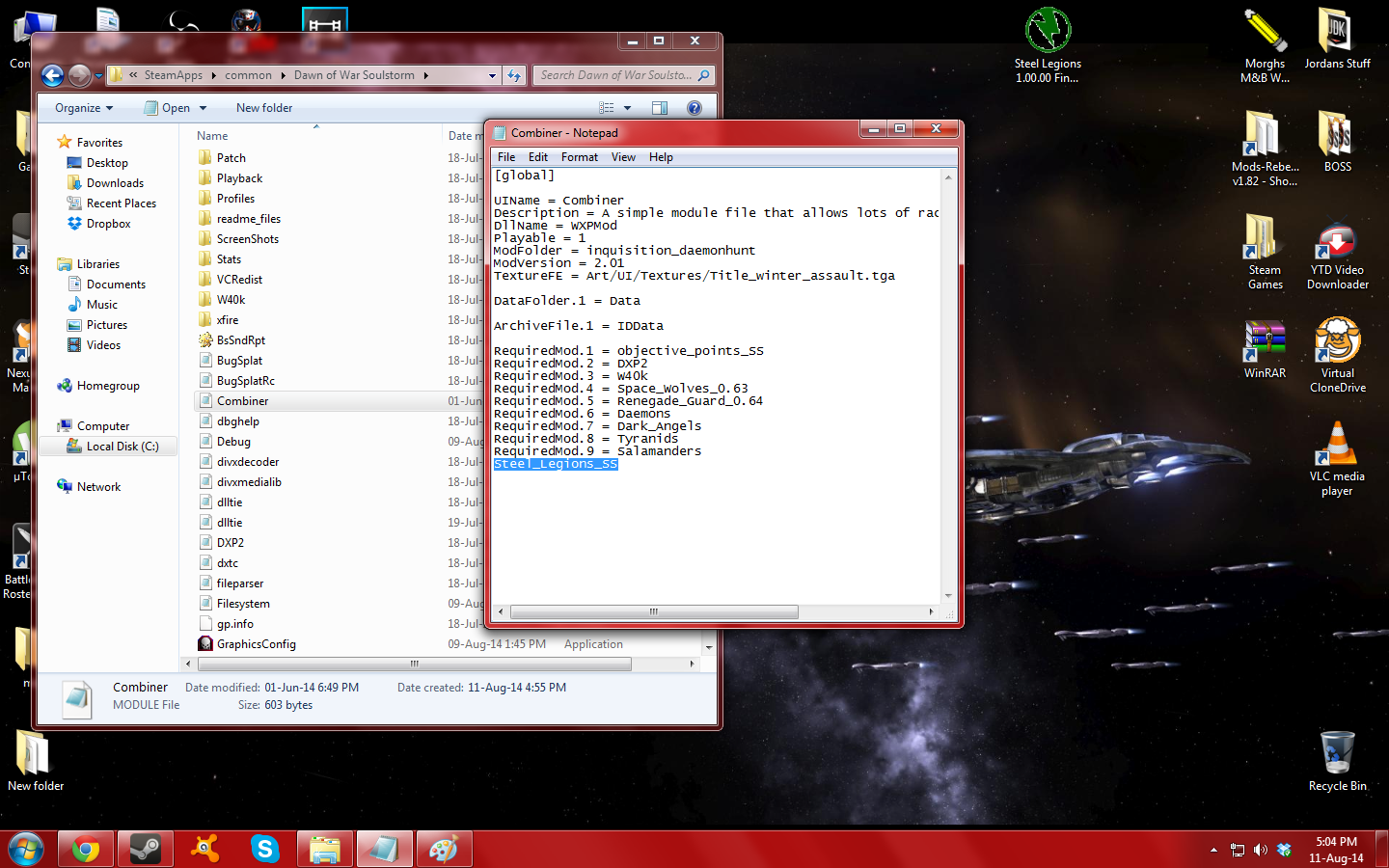 Finally copy paste the required mod part and edit the number to the next one up as shown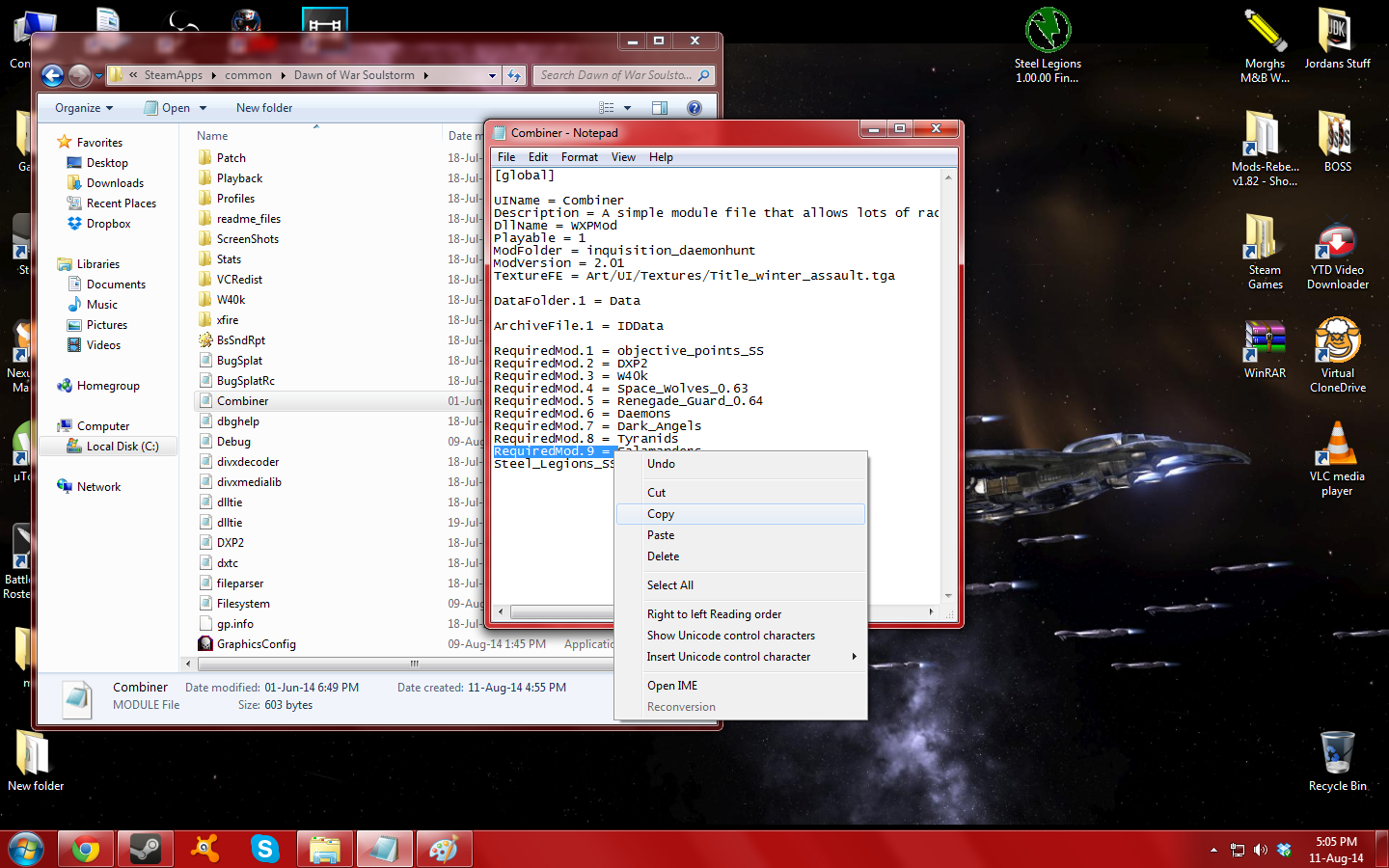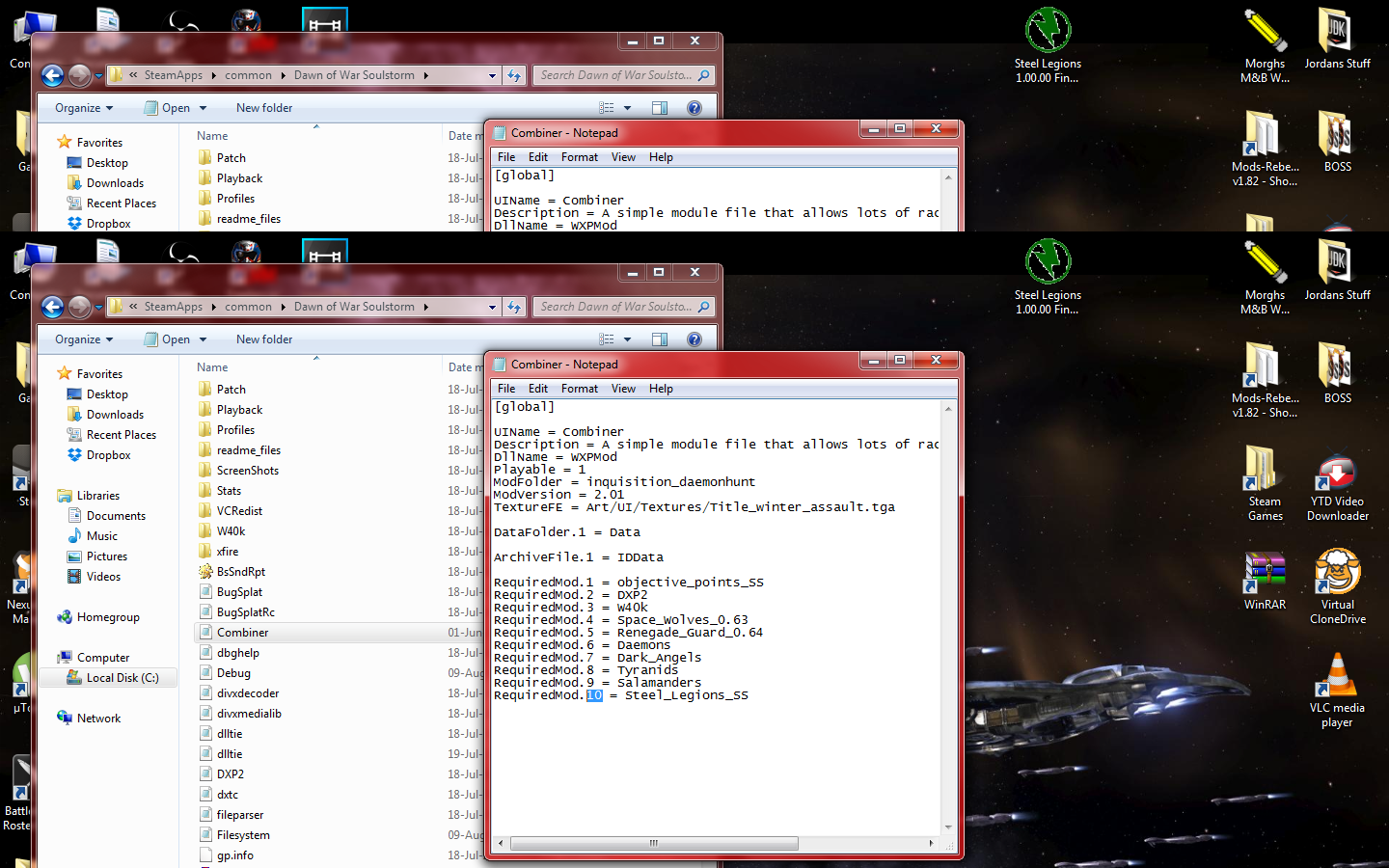 That should do it, save your module file and load it up, if you have all the mods listed in the module file you should find your Soulstorm teaming with races in no time.