Hello comrades,
It is time to talk about some of the upcoming changes for the Soviet and Ostheer factions in Eastern Front. Since we couldn't release our previous patch due to the issues with Company of Heroes updates, we continued working and improving the build, so we have now what we think it is more balanced and enjoyable to play rather than in previous versions. We will start talking about Soviets.
One of the big changes of the Soviet army, is the removal of the upgrades in the Support Barracks used to unlock the units, now they require additional buildings to be unlocked. We also replaced the ZiS-2 anti tank gun with the ZiS-3, because the latter was more common and the ZiS-2 is a much stronger AT gun and having the most powerful AT gun (zis-2) available so early in the game just looks/feels strange... so the ZiS-3 was a better choice. However, would that mean the end of the appereance of the ZiS-2 in Eastern Front mod? We don't think so.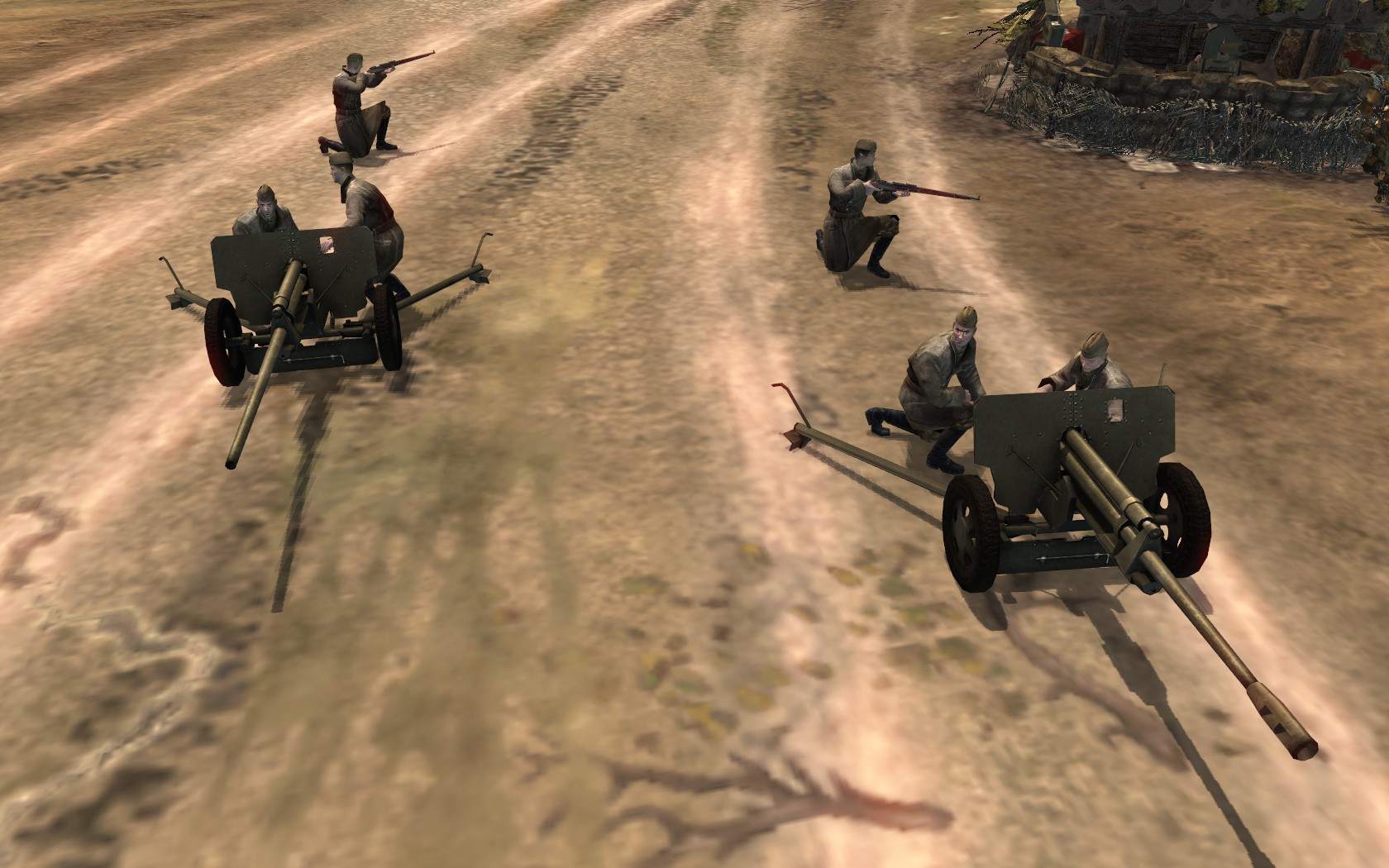 ZiS-3 will be the regular anti tank gun that you can recruit from the Support Barracks. ZiS-2 now is a special unit for the Propaganda War Strategy Command Tree. You can get it unlocking the second right-hand side upgrade on that tree, and it will replace the ZiS-3. If you have several ZiS-3 units on the field, they will remain as it, but you can pay some resources to convert them into ZiS-2. If you recrew a lost ZiS-3 as Soviet player, you can upgrade it as well.
The Tank Hall also got some tweaks, being the most important ones: getting a third upgrade in order to unlock the mighty IS-2 and you can now use T-34/85 and SU-100 in the same match. We are still working to get the new models onboard, we hope to get the T-60 and the T-70 to replace the old models when this new patch rolls out.
Conscripts also got a boost, they now can recrew heavy weapons, although you surely know how delicate they are, so it is up to you how to use it in your favor. The Commissar call-in was also removed, in it's place you now get an ability that let you select a Conscript squad and convert it into the Shtrafnie squad(whose squad leader is equipped with a PPD-34 submachine gun).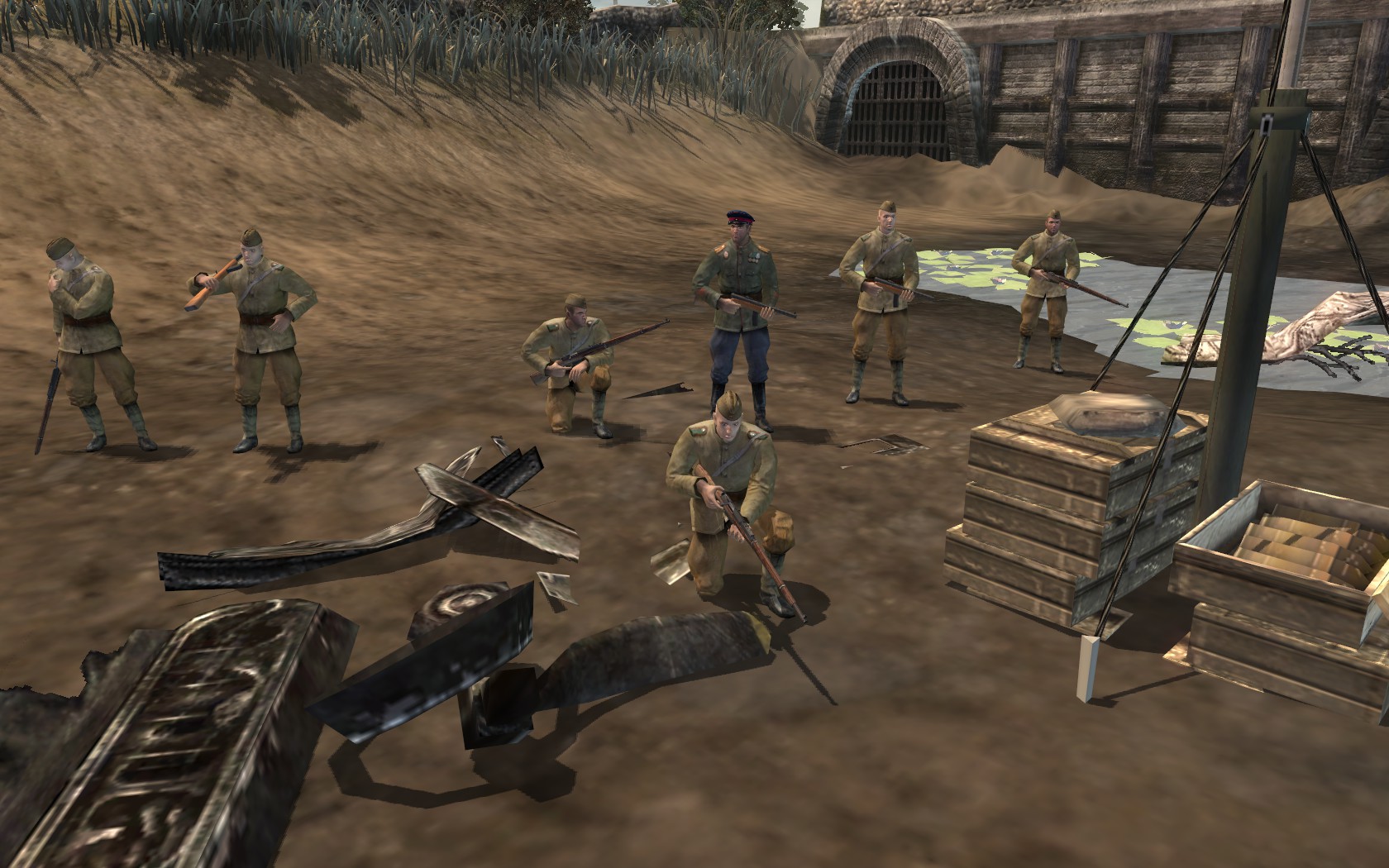 And now, the last change to report about the Soviet Army... is that they now can use Heavy Machine guns. Yes, you are not dreaming nor drunk.
We tried several workarounds for blob suppression weapons based off vehicles, but all of them are gimmicky and do not work right.
First try was the Ford GPA, which doesnt work because it's destroyed by frontal assault with SMGs, fausts, schreck hits and Hafthohlladung as it's immobile while in suppression mode.
Second was T90 with lockdown, also doesnt work properly because it's also suffering the same problems as above.
Third is suppression with Red banner Strelky with DP28. Also doesn't work because it limits strategy. Always Red Banners + DP28 or you'll loose to lategame Axis blobs - without suppression they can just run through your army, much like the old USA rangerspam when they had no exhaust effect after "Fire Up", just that Axis do not even need it because Soviets can't suppress.
This is something that soviets already suffer from since a very long time. Only chance to fix this seems to be by adding a hmg type weapon to them... and so we did.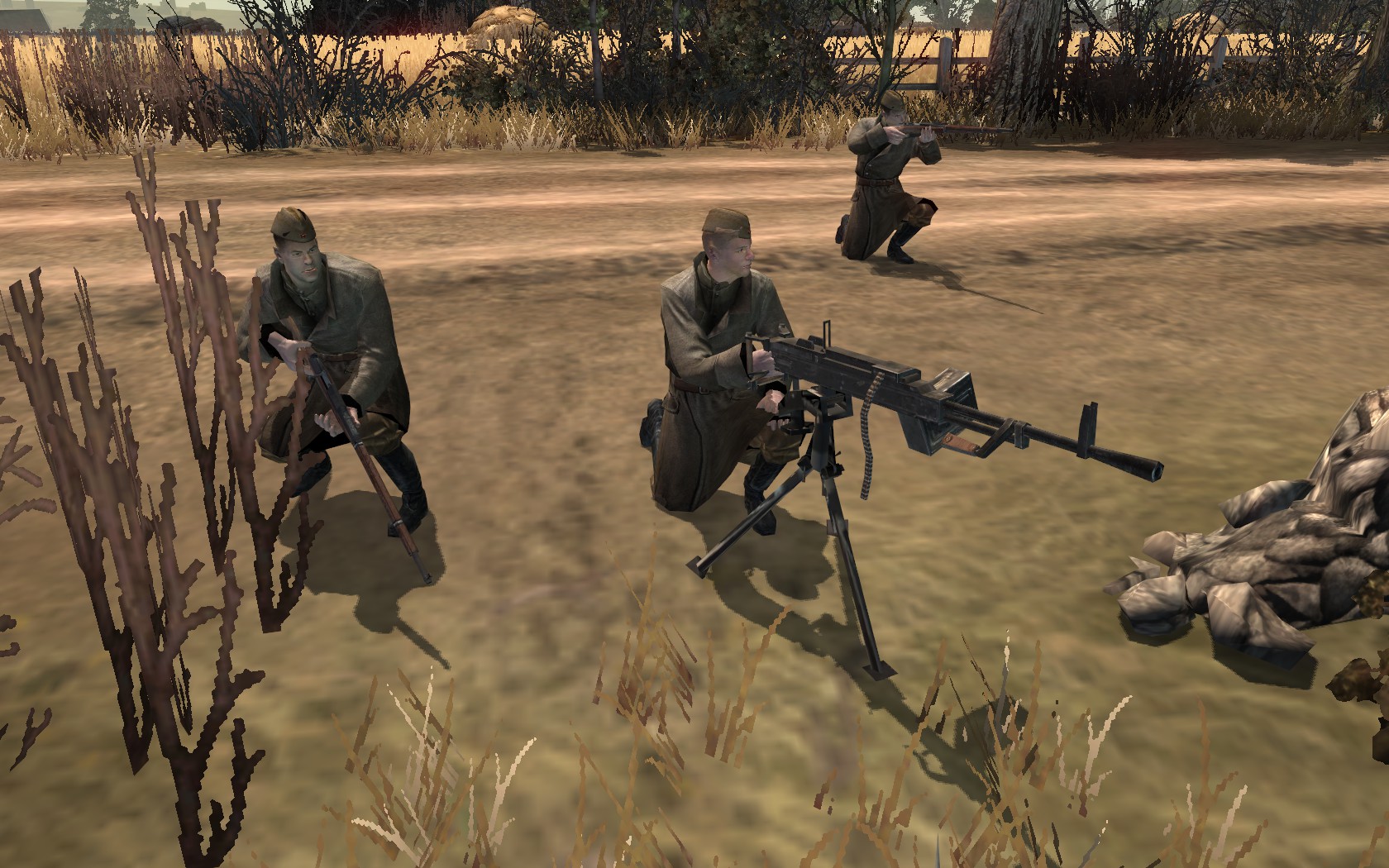 However, this weapon, the SG-43 Goryunov, it is just a temporal replacement as a heavy machine gun team. Our real goal is to finish this one: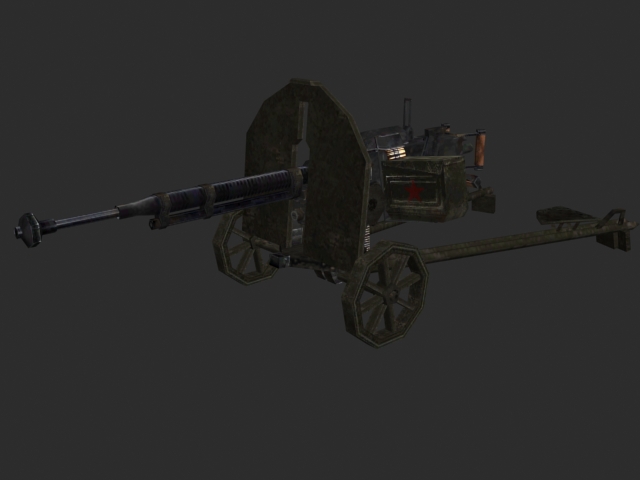 Meanwhile, we will remain using the placeholder(Credits to DMz). There are more subtle changes for Soviets, but that will be for another time. For now let's talk about Ostheer...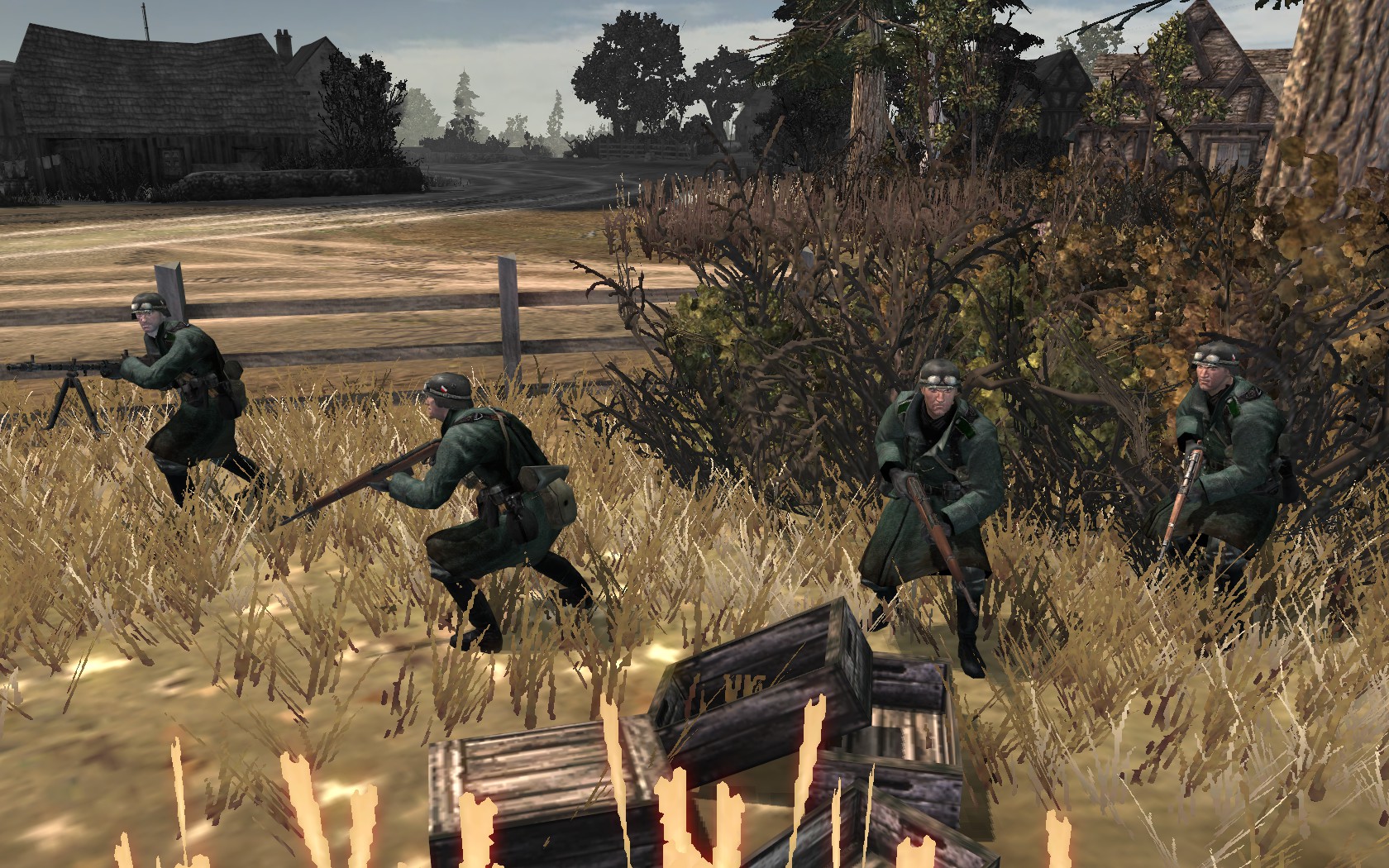 Panzerfusiliers no longer get MP40/IIs, they can get now MG-34s.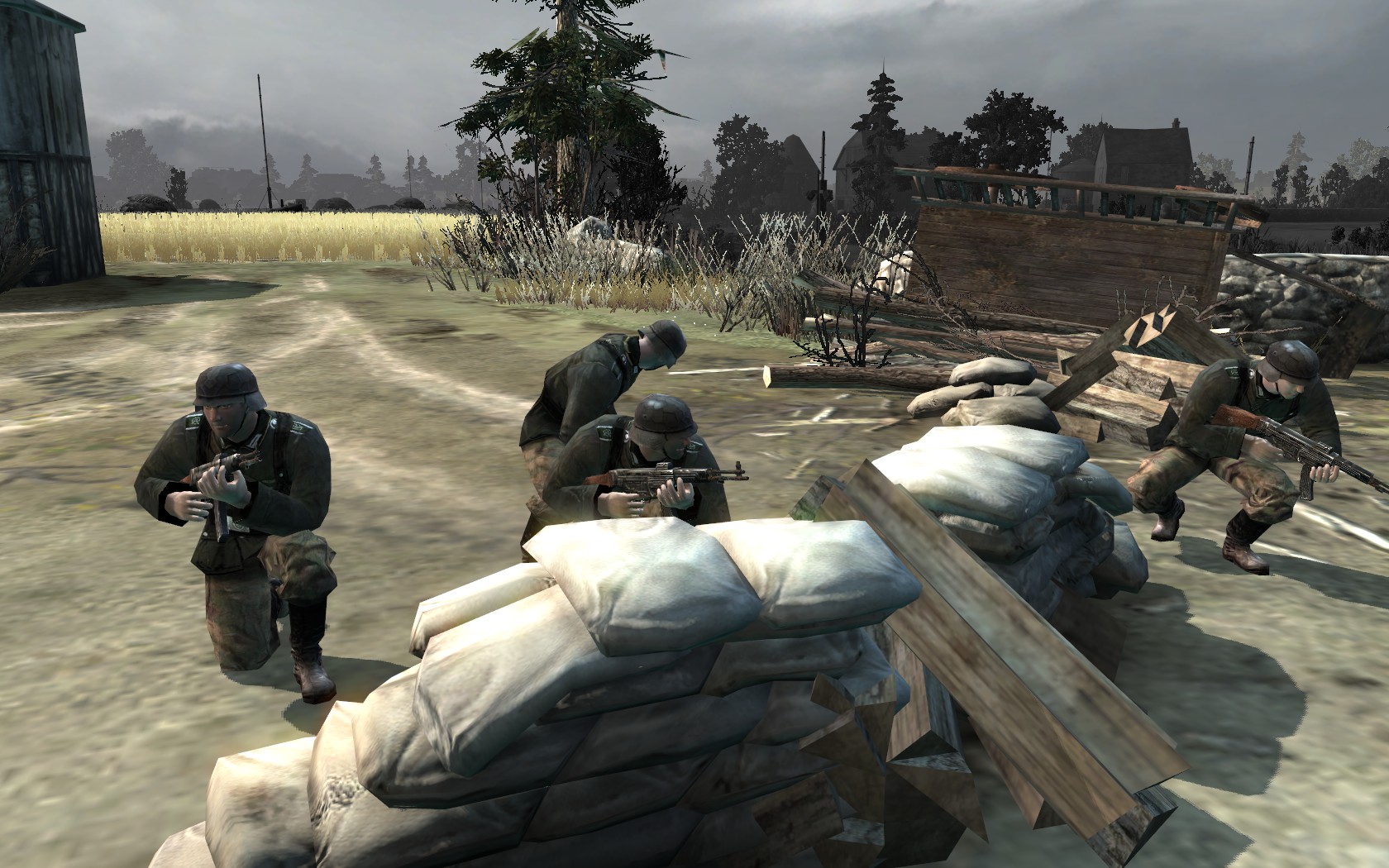 Jägers no longer have Gewehr 43 as upgrade; they don't have MP44s, but they use something similar...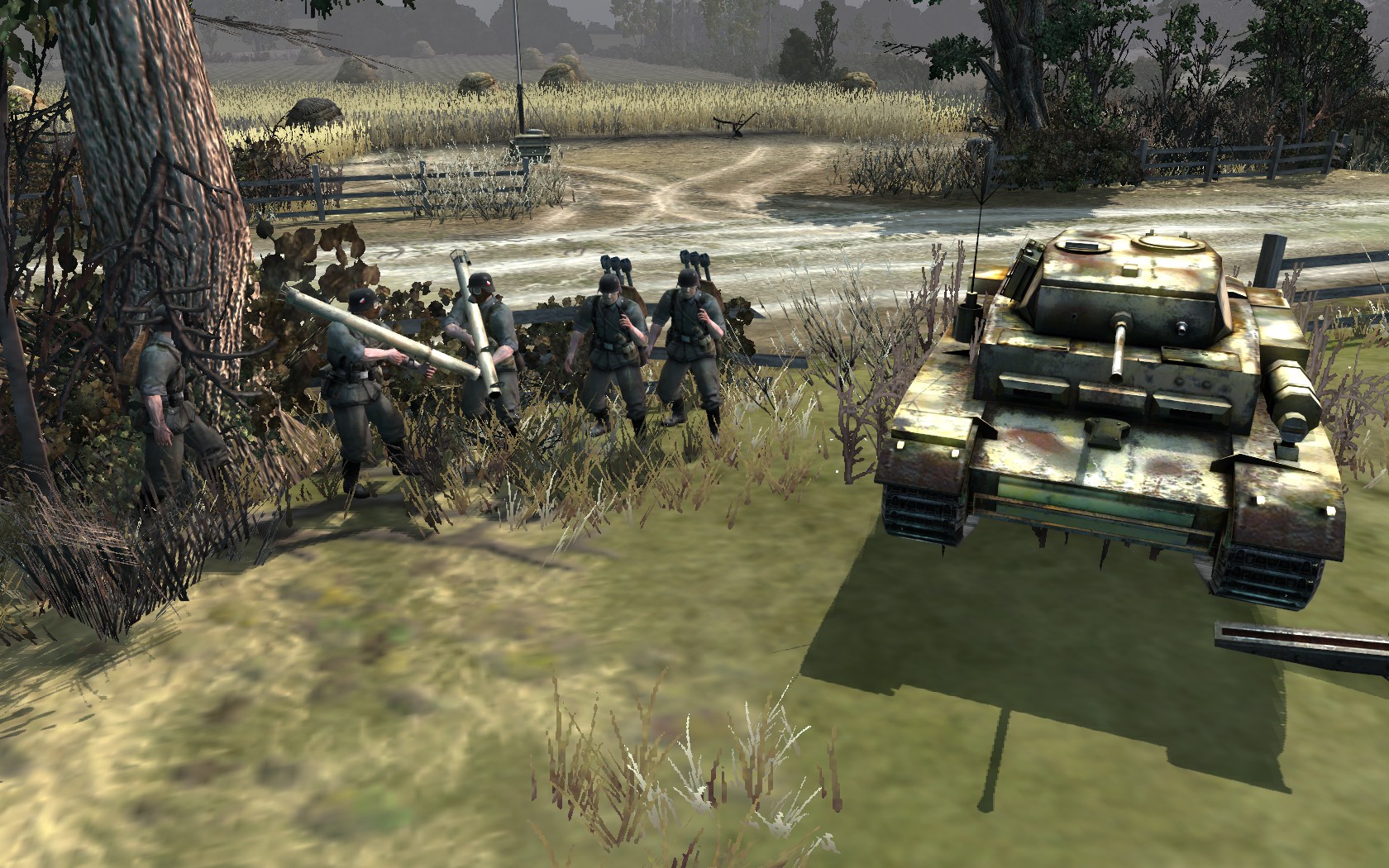 The Support Army Troops tree no longer gives you either Wespe or
Panzer 38t, you now get a Panzerjager squad with a Luchs light tank for support.

(Wespe is it's own call-in at the end of the tree and Panzerjagers are no longer available as regular unit)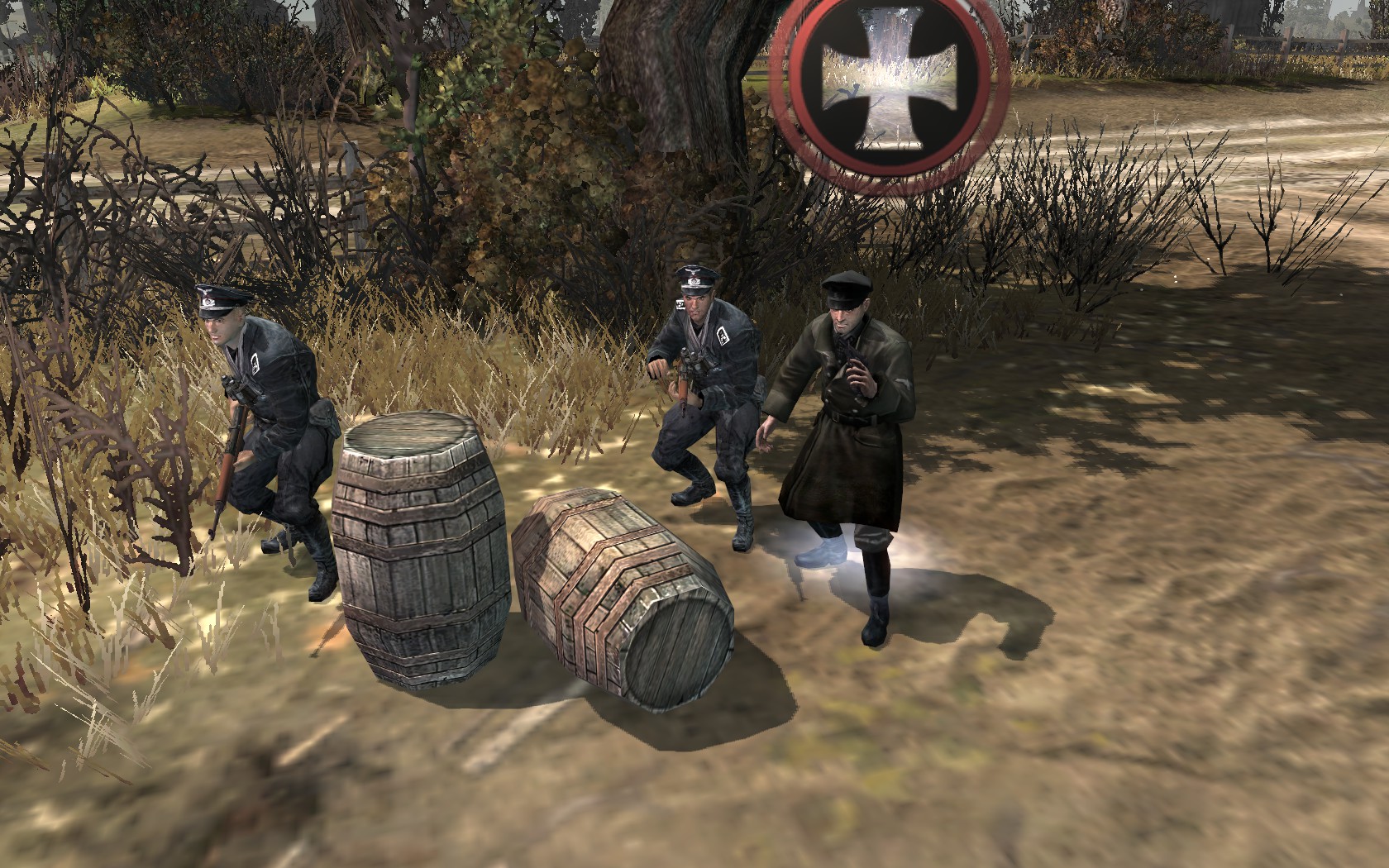 First new unit:

the Skirmish Commander, only one available at the field, just like the Soviet Command Squad... however both use different abilities.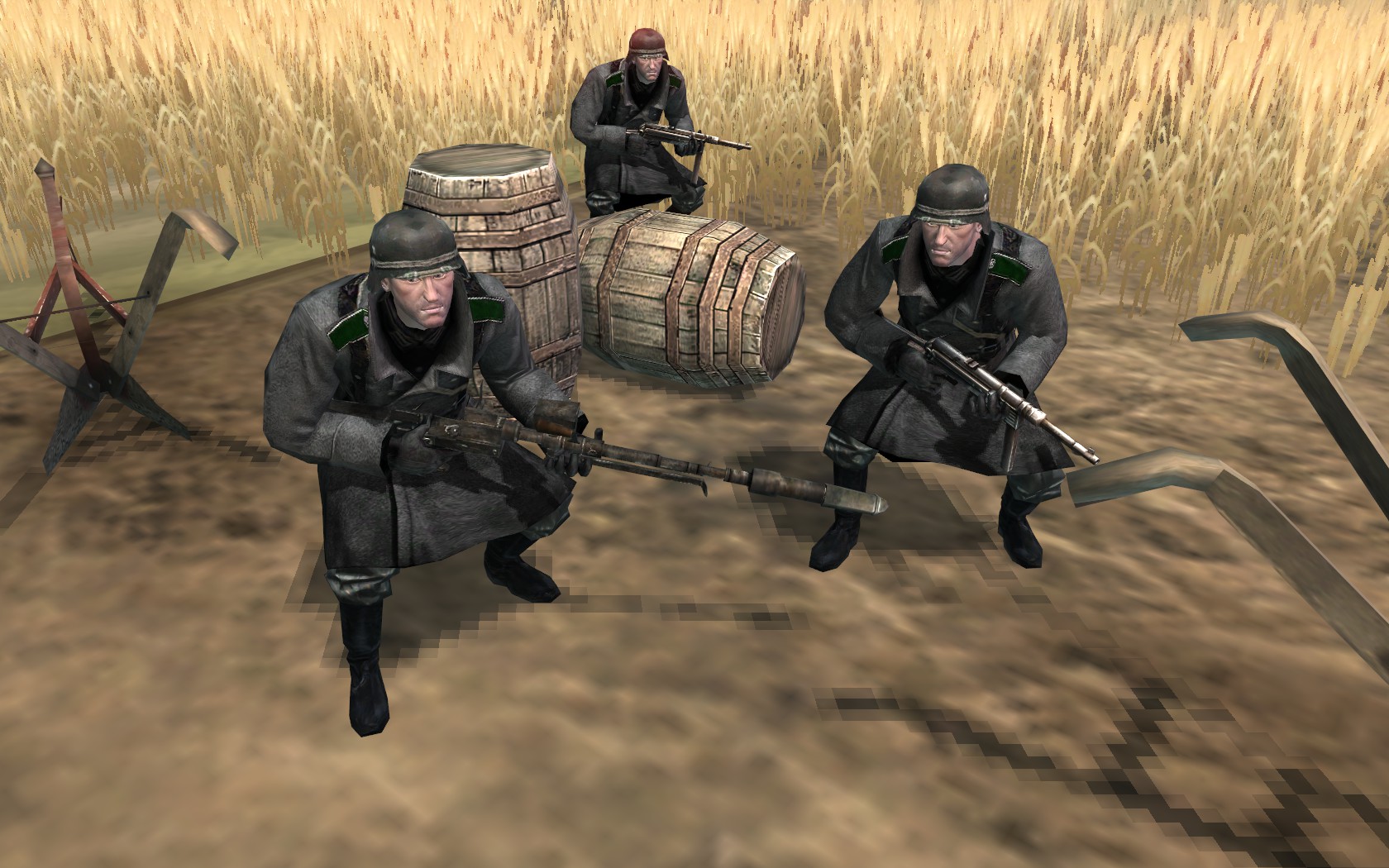 Second new unit:

Bombardier Team, composed of one soldier equipped with a Granatbüchse 39 and two more using MP40s. Replaces the LMG Team.
Thanks for your support,
Archaic Entertainment Team