One Vision 0.85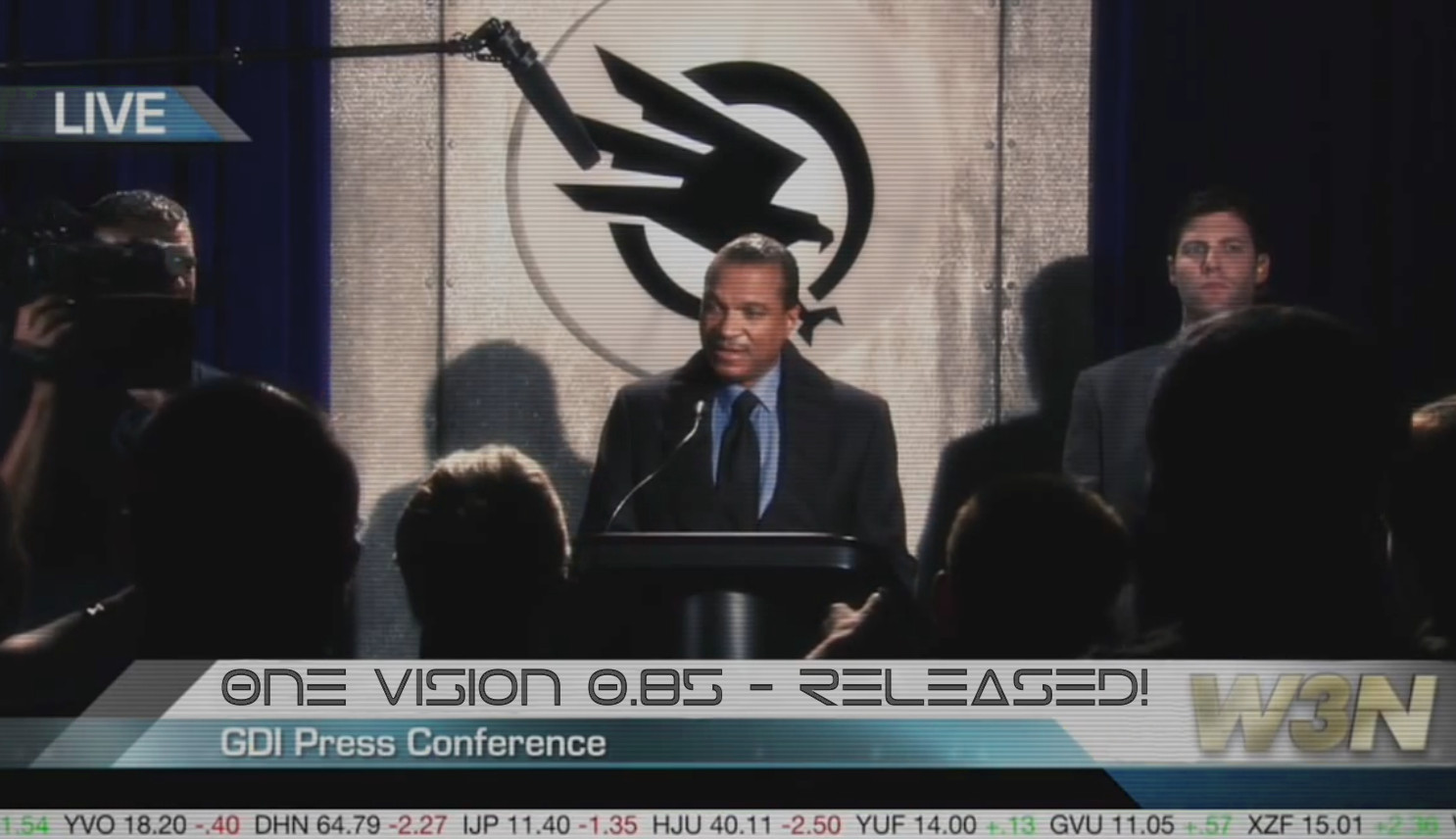 Mod Update and Future
It's been now 7 full releases and almost 2.5 years since the mod was first released in 2013. Since then, One Vision has grown considerably in quality and content size, improving Kane's Wrath to the point where each faction truly has its own unique playstyle and visual theme.
For the future I want to go further on this route, giving every faction more flavour and improve the visual quality of the mod in particular. You can also expect to see more units backported from Tiberium Twilight that actually fit into the visual style of Kane's Wrath. While all factions already have a health range of units, I'm considering giving every faction a unique T4 unit ;)
Highlights:
Global Conquest support
Improved lategame options for all Nod subfactions
New units and upgrades as well as fine-tuning of existing ones
Information about the One Vision tournament!
After many releases of providing all factions with more units, upgrade and special abilities, the focus of this release was on fine-tuning the 9 factions to the point where no single faction has a definite advantage over another. While perfect balance is an almost impossible undertaking, this release is a big step into this direction.
One Vision Tournament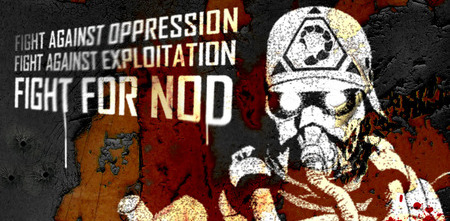 Just as a short reminder the One Vision tournament is still going to take place in the near future. There were multiple reasons why we event did not take place in the last months, but most of all I wanted to release One Vision 0.85 before the start of the tournament.
Much polishing for this release was done and it is now even more balanced and more fun overall. If you did not read the first announcement post, please take further information from here: Moddb.com
For the meanwhile you can sign-up on CnC-Online for the best CnC online experience as well as signing up to GameReplays.org to receive information on upcoming events and tournaments.
Version 0.85 Overview

To see the new units and effects of the mod, you can browse through the images to see what the new version has to offer. Below you find a short summary for every faction, but you can also read the complete changelog if you want more detailed information: Pastebin.com
Renegades: Avatars can now be upgraded with Laser Capacitors to unlock the second beam without the commandeer ability. Also, when using Combat Drugs you only damage your infantry rather than killing them after 20 seconds.
Black Hand: Black Templars are now the Black Hand's equivalent to Zone Trooper. Also Black Templars, Purifiers and Laser Cannons can further be upgraded with "Fusion Lasers" to greatly increase their attack damage.
Marked of Kane: The new Centurion Walker serves as backbone in tank-heavy engagements. Furthermore the upgrades for the Myrmidon are now much cheaper, which improves T3 a lot. And having replaced the Rocket Militants with Reaper cyborgs, MoK is now a high-tech cyborg army to the core.

RRF: Orcas can be upgraded with Mortars as second loadout and the Carbon Fibre Armor upgrade further improves armor and speed.
Steel Talons: Only Improved Heavy Hammerheads, and performed minor changes. Steel Talons is already very deadly as it is, they will have to wait for next time to receive some new toys ;)
ZOCOM: Slingshots and Shatterers can be upgraded with additional armor. Also, Echo Troopers (artillery infantry unit) don't require the "Echo Division" upgrade anymore to be unlocked and they can now also shoot through obstacles.
Reaper-17: The Conversion Reserves upgrade now also improves damage. Also, Enriched Ichor is now available at the Stasis Chamber.
Messenger-8: Like Steel Talons, this faction is already very well rounded. The Ion Supercharge upgrade is a little more expensive and the upgrade also increases the power of Gunwalkers to a smaller extent.
Traveller-59: Tweaked the Agonizer infantry unit and also increased cost of Cultists. After all, there must be a reason to play all the great upgrades and assets they have rather than spamming Cultists ;D
Global Conquest
To round up the news for this version I want to announce that One Vision now fully supports the Global Conquest mode! All units can now be picked to create a strikeforce of your favourite One Vision units.
This also comes with adjusted cost for many units, making rounds of Global Conquest more balanced and fun. I hope you enjoy!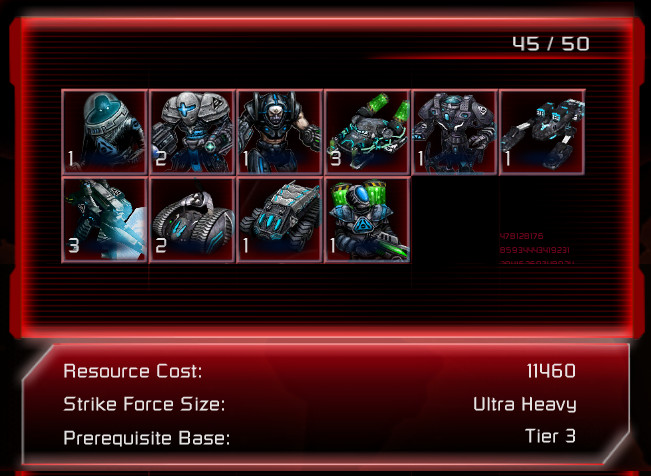 Marked of Kane Strikeforce
That's it for now! As always, I am more than happy to hear your thoughts, feedback, bug reports or read more reviews.