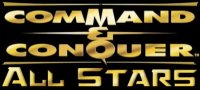 The CnC All Stars mod for C&C Generals: Zero Hour has released its second patch, version 1.2! This release includes
several bug fixes that add more polish to the mod, including some AI improvements.
Other notable changes include:
Rocketeers are now able to be targeted correctly by all anti-aircraft weapons
V3 Launcher missile damage, health, and

speed

were all increased
The patch also fixes a few graphical glitches in the mod. For those interested in all the details, a full change log is available as well.
CnC All Stars 1.2 is available for Zero Hour in 3 versions: a small patch for players who already have the mod installed, a full version that includes classic C&C music and international support, and a
bare-bones "lite" version. You can download All Stars by following the link below to the mod's website.