The Finished Product
I've had some trouble with CUBiS's voice. Just in case you didn't know CUBiS is basically our version of GLaDOS. We wanted to create a voice that didn't sound exactly like GLaDOS. We couldn't afford Melodyne and we're not pirates so we tried some creative solutions. Here is our first attempt:
Take note that I used Melodyne for this voice when I had the trial (but now I'd have to clear some registry keys to install the trial again so I won't do it). After the trial finished, I decided that I wanted to purchase Melodyne Assistant which would be the lowest cost item that could do pitch modulation and the effects for GLaDOS's voice. Then I realized it wasn't worth $100+ program to make just one voice for the game. I looked up opportunities for a free way to get such voice. I tried vocoding in Audacity but then one weekend I stumbled upon G-Snap and Wavosaur after some tweaking after watching a video on autotuning with G-Snap and some final vocoding, I came up with this:
So, what do you think of this voice? Is it good because it sounds good in-game which I'll be sharing soon.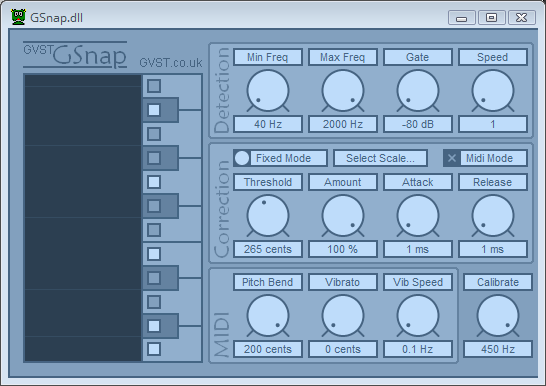 How I Did It
Well, first I did the Wavosaur effect that I show in the video below, then I ran the sound file through Audacity with a Vocoder effect (that unfortunately refused to work on video). And voila! The effect is seen in-game.

CUBiS Voice Tutorial - Mod DB
You Decide
What do you think? Should I put Melodyne Assistant on my Christmas List or stick with Wavosaur?
Tell me in the comments.