The New Hallway at the End of the First Level
In that video that you just watched, it is a new video of the "Trash Hallway" section of cc_1. You have to climb through that section and eventually make it to a door (that isn't there yet), climb up a long flight of steps and then blow up a doorway to the next level. Confused? Here's a diagram so you can understand it: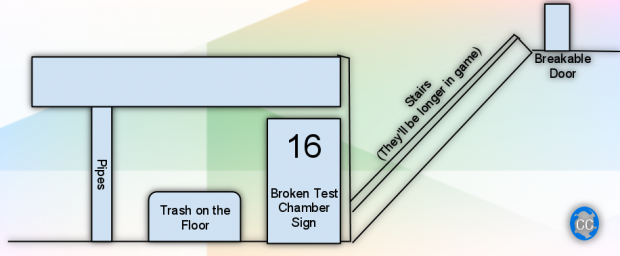 Basically, you make your way through the pipes and over the trash and the sign, up the stairs, and then you blow up the door with an earlier element. The concept looks pretty marginal but that's because I didn't really want to spend too much time drawing random pictures in Google Docs.
The Second Level

I've already been working on the second level (cc_2) for a bit now and it pretty much continues on that last room that you got to in cc_1 and then you walk through a hallway, get rid of your Portal Gun and: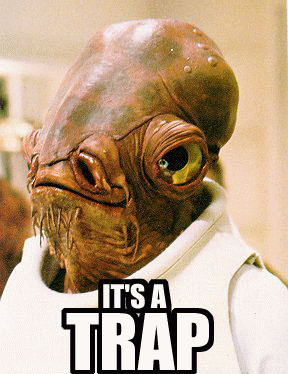 Here are some screenshots to further express cc_2.
You may notice the rusted looks of the Portal Gun and other objects in game. Please voice in your opinion in the comments on whether you want them to be rusty or not. The second level will be replaced by something top secret. Track us to get the latest news and make sure to subscribe to the following sources for information about the mod:
Links
Icubeomyst.tumblr.com-I will post occasionally on my personal blog about Cloned Cube.
Youtube.com-The YouTube page of Cloned Cube. Videos are posted on both YouTube and ModDB but eventually I will transition to posting on YouTube and highlighting on ModDB. You can also give suggestions about the game.
Moddb.com-The URL of the mod itself, track us.
I am also working on a Steam group so I'll share that when I'm finished.
Also
I will release an Alpha version of the game as soon as the first and second levels are finished and all leaks are checked etc. I am currently ironing out kinks in the mod itself such as chapter titles.
I'll keep you posted