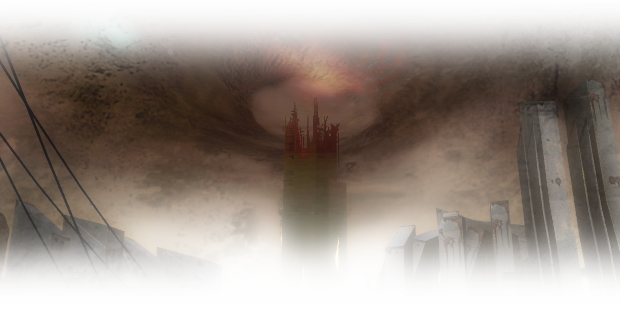 Real Time Global Lighting in the Source Engine.
Yes Really.

Abbreviated CSM, Cascaded Shadow Mapping is a popular technique used in many mainstream games due to it's advantages, the most notable is that it is fully dynamic. It adjusts both shadow complexity and resolution of shadows casted by objects based on distance from the player. I.e: Shadows casted by objects further away from the player have lower resolution and detail. This system makes the general appraoch to real time lighting affordable on today's hardware. Because shadows casted by objects in the distance don't need to have as much detail and resolution, quality is sacrificed for performance, though still remains real-time.
Our team member, Sam Za Nemesis intially designed it for the Alien Swarm engine, however the system is entirely backwards compatiable up to Source 2007. For a couple of days now, our smart rats at Gear Labs have been porting it back to the old Orange Box engine (2007), so far we have almost everything set up to use in our game. While City17 doesn't feature any Day to Night cycles, where this system truly shines, we'll still be heavily using it as the primiary light source in the majority of our environments due to it's advantages over the standard baked lighting technique (that's not say we're tossing out radisoity based lighting altogether!). Instead, we'll be combining the two to create a perfect balance between what real time and baked lighting can offer. It really is a nice Ying Yang kind of situation.
Sam is also trying to play with other shadow techniques, his current main goal is to give support for the more advanced PSSM (Parallel Split Shadow Maps) technique in the Source Engine, and maybe even in developing a cheap AO technique.
---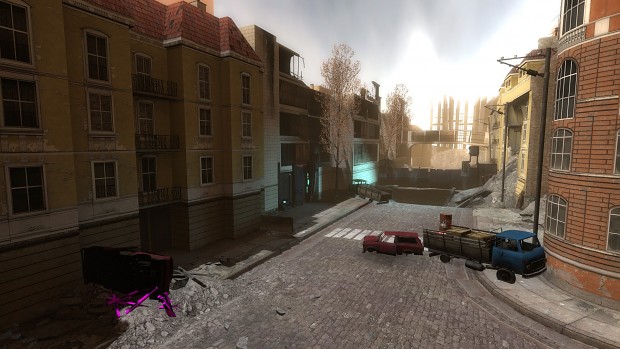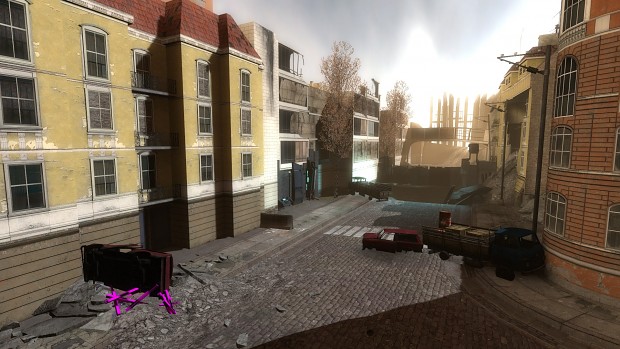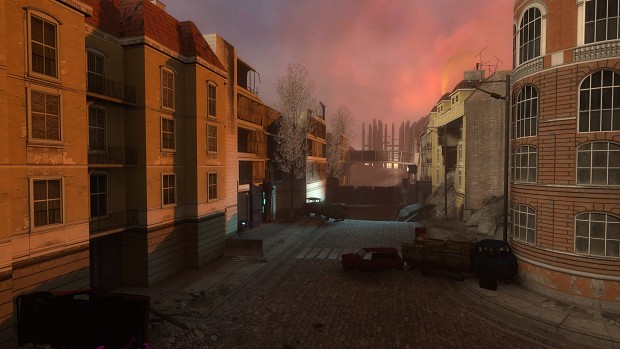 ---
The Technical Bits

Using Real time Lighting globally presents a real performance issue.

Especially on the Source Engine

. This implementation of CSM heavily uses all of the past improvements we've made to the stock dynamic lighting system built by Valve. For one, the system is going to use a completely custom PCF method (

which, currently it does

). The system is pretty basic right now, having no support for adjusting casting angles based on a time scale for instance, though we do plan to implement features like that later on into the system. Right now our main priority is making sure it runs well, and specifically for what we need it for.

In the images above we use a custom GUI panel to drive angles and light intensity, eventually we plan to release this as a standalone demo with a much nicer and cleaner interface to control the system.

From what we've measured the system currently performs at:
Alien Swarm 1080p, 1.5-1.7ms
Alien Swarm 720p, 1.2-1.4ms
Source 2007 1080p, 2.2-2.4ms
Source 2007 720p, 2.0-2.1ms
We definitely have a ways to go on Source 2007. Right now we're going to work on some pretty basic map side optimization functions we can do from Hammer. Later we'll be going deeper into the system, to see what we can internally optimize.


Right now the system is being used by the Ivan's secrets team (if you haven't seen that mod yet you should go and check it out, because it's pretty rad. Oh and Vote for them, We voted for them.). Below is a demonstration of how the system works on both 2007 and Alien Swarm.
Unfortunately we didn't have the time to a record a video in 2007, but that's also primairly because we're having some problems with the GUI for reason we can't understand. We're basically just firing outputs to the ent, and that is not as smooth or nice to see as the Alien Swarm version is, but we're working on that.

---
Okay now that's really all we have for today! We're serious.
Follow us on Twitter
for updates on what's going on in development, as well as our blog for City 17 and other development news from us. If you'd like to get in contact with us or leave us suggestions, be sure to email us at:
mrtwovideocards@gmail.com.